In The Librarianist, from bestselling and award-winning author Patrick deWitt, you learn the story of Bob Comet, a man who has lived his life through and for literature, unaware that his own experience is a poignant and affecting narrative in itself.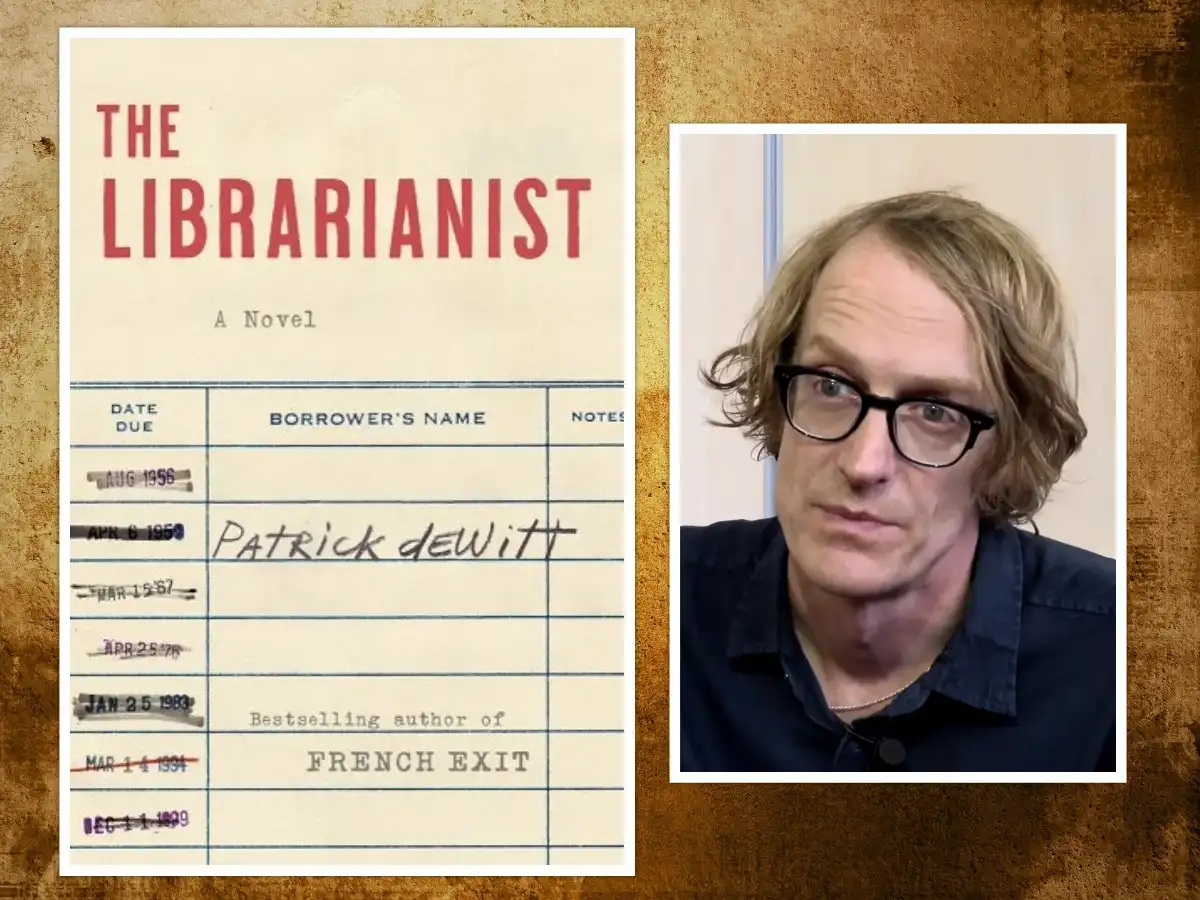 In This Spotlight:
About The Librarianist
Bob Comet is a retired librarian passing his solitary days surrounded by books and small comforts in a mint-colored house in Portland, Oregon. One morning on his daily walk he encounters a confused elderly woman lost in a market and returns her to the senior center that is her home. Hoping to fill the void he's known since retiring, he begins volunteering at the center. Here, as a community of strange peers gathers around Bob, and following a happenstance brush with a painful complication from his past, the events of his life and the details of his character are revealed.
Behind Bob Comet's straight-man façade is the story of an unhappy child's runaway adventure during the last days of the Second World War, of true love won and stolen away, of the purpose and pride found in the librarian's vocation, and of the pleasures of a life lived to the side of the masses. Bob's experiences are imbued with melancholy but also a bright, sustained comedy; he has a talent for locating bizarre and outsize players to welcome onto the stage of his life.
With his inimitable verve, skewed humor, and compassion for the outcast, Patrick deWitt has written a wide-ranging and ambitious document of the introvert's condition. The Librarianist celebrates the extraordinary in the so-called ordinary life, and depicts beautifully the turbulence that sometimes exists beneath a surface of serenity.
Publisher: Ecco Press
Publish Date: July 04, 2023
Praise for The Librarianist
"[A] wildly imaginative author."–Washington Post
The Librarianist is "A bittersweet tale of a retired librarian . . . DeWitt imbues the people he meets with color and quirks, leaving a trail of sparks . . . This one gradually takes hold until it won't let go."–Publishers Weekly
Meet The Librarianist "Bob Comet, a retired librarian . . . brings to mind John Williams' Stoner and Thoreau's chestnut about 'lives of quiet desperation, ' but it is telling that deWitt chooses to capture him at times when his life takes a turn. [The Librarianist is] a quietly effective and moving character study."–Kirkus Reviews
"Readers come to deWitt (French Exit, 2018) for his brand of slightly off-kilter storytelling blessed with exuberant characterizations, gleeful dialogue, and a proprietary blend of darkness and charm, all strung up in lights here [in The Librarianist]. Gripping, random, and totally alive? Check, check, and check."–Booklist
The Librarianist is "A quiet, melancholy novel, one that is perfect for long summer evenings."–Town & Country
"The Librarianist is another charmer from an author who knows how to delight."–BookPage
About Patrick deWitt, Author of The Librarianist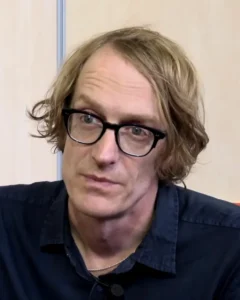 Patrick deWitt is the author of the novels French Exit (a national bestseller), The Sisters Brothers (a New York Times bestseller short-listed for the Booker Prize), and the critically acclaimed Undermajordomo Minor and Ablutions. Born in British Columbia, he now resides in Portland, Oregon.
His first book, Ablutions: Notes for a Novel (2009), was named a New York Times Editors' Choice book. His second, The Sisters Brothers (2011), was shortlisted for the 2011 Man Booker Prize, the 2011 Scotiabank Giller Prize, the Rogers Writers' Trust Fiction Prize, and the 2011 Governor General's Award for English-language fiction. He was one of two Canadian writers, alongside Esi Edugyan, to make all four award lists in 2011.
On November 1, 2011, he was announced as the winner of the Rogers Prize, and on November 15, 2011, he was announced as the winner of Canada's 2011 Governor General's Award for English-language fiction. On April 26, 2012, the novel won the 2012 Stephen Leacock Award. Alongside Edugyan, The Sisters Brothers was also a shortlisted nominee for the 2012 Walter Scott Prize for historical fiction. The Sisters Brothers was adapted as a film of the same name released in 2018.
His third novel, Undermajordomo Minor, was published in 2015. The novel was longlisted for the 2015 Scotiabank Giller Prize.
His fourth novel, French Exit, was published in August 2018 by Ecco Press, an imprint of HarperCollins. The book was named as a shortlisted finalist for the 2018 Giller Prize. He wrote the screenplay for the 2020 film of the same name.
DeWitt's most recent novel, The Librarianist, was published on July 4, 2023, by Ecco Press. It follows a retired librarian named Bob Comet and is billed as a "wide-ranging and ambitious document of the introvert's condition." [source: Wikipedia]
Buy Books By Patrick deWitt
Other Litstack Resources
Be sure and check out other LitStack Spotlights to find what you should read. It's also always a good idea to look at New Releases, for books already released or due for an upcoming release.
As a Bookshop affiliate, LitStack may earn a commission at no cost to you when you purchase products through our affiliate links.
Subscribe to our Newsletter