The book that was on everyone's TBR list!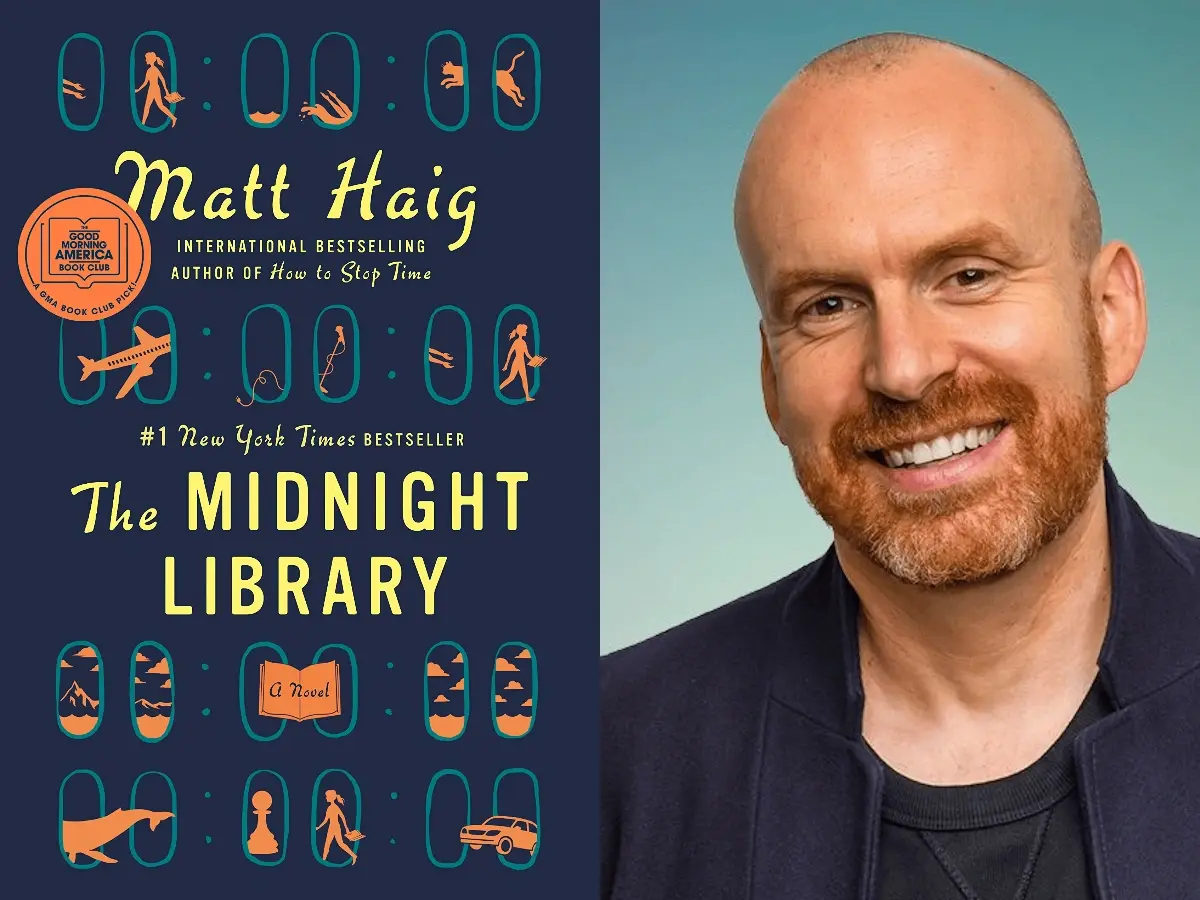 We're revisiting Matt Haig's bestseller The Midnight Library, and sending you strong recommendation vibes for this whimsical, charming read. Perfect for the end of summer.
In This LitStack Review:
The Midnight Library Was The Book Of The Summer
The book is Matt Haig's The Midnight Library, and to be honest, I had heard of it before my friend Karen recommended it. For a while, it was the "It Book" of the summer, on "everyone's" TBR list, and its cover was on every lit site imaginable. Which, of course, was why I hadn't read it. I tend to distrust "everyone."
But a friend? That's a different story. So I signed up to get a copy from my local library, and months later (I think I had over 1,000 requests ahead of mine!), I finally got a chance to read it. And you know what? "Everyone" was right.
The Story of The Midnight Library
The Midnight Library is the story of Nora Seed, a 35-year-old woman who feels like her entire life is at a dead end, so she decides to end it all. But instead of dying, she is transported to a vast library where every book is the story of her life – or at least the story of one of her possible lives, based on decisions made – or not made.
What if she hadn't given up competitive swimming at age 15? What if she hadn't ditched her wedding two days before the ceremony? Or stayed in her brother's band? Or hadn't let her cat out the night it got hit by a car?
With lessons curated by Mrs. Elm (or at least a figment that presents as Mrs. Elm), the local librarian who had been kind to Nora in the past, Nora learns a lot about life, regret, Schrodinger's cat, and unlimited possibilities.
"At the beginning of a [chess] game, there are no variations. There is only one way to set up a board. There are nine million variations after the first six moves. And after eight moves there are two hundred and eighty-eight billion different positions. And those possibilities keep growing. There are more possible ways to play a game of chess than the amount of atoms in the observable universe. So it gets very messy. And there is no right way to play; there are many ways. In chess, as in life, possibility is the basis of everything. Every hope, every dream, every regret, every moment of living."
The Midnight Library Is Not It's A Wonderful Life
If this sounds a lot like that holiday film staple, It's a Wonderful Life, don't worry, it's not. The Midnight Library is deeper and more expansive, not a wail of "I wish I had never been born!" as much as an examination of "what is life, and what makes life worth living?" (Plus, it has far more humor and far less schmaltz.)
We, as readers, may know where Nora is headed, but the way she is led there is very engaging, and occasionally author Matt Haig zigs in an unexpected and surprising direction, adding another layer to the examination that keeps the narrative from getting too predictable, even for readers who, like me, may have gone into the novel with a cynical frame of mind.
So, while I understand the irony of being yet another voice telling you to read The Midnight Library – I urge you to read this book. I found it charming, at times thought-provoking, very approachable, very readable and very fun. It definitely deserves all the buzz.
I enjoyed it and am pretty sure I would in all of my possible lives. I bet you will, too.
~ Sharon Browning
About Matt Haig, the Author of The Midnight Library
Matt Haig is the author of the instant New York Times Bestseller The Comfort Book; two memoirs, Notes on a Nervous Planet and the internationally bestselling Reasons to Stay Alive; along with six novels, including How to Stop Time, and several award-winning children's books. The Midnight Library, a number one New York Times Bestseller, is his latest novel and has sold more than six million copies world-wide. His work has been translated into more than forty languages.
Haig is an author for children and adults. His memoir Reasons to Stay Alive was a number one bestseller, staying in the British top ten for 46 weeks. His children's book A Boy Called Christmas was a runaway hit and is translated in over 40 languages. It is being made into a film starring Maggie Smith, Sally Hawkins and Jim Broadbent and The Guardian called it an 'instant classic'.
His novels for adults include  the award-winning How To Stop Time, The Radleys, The Humans and the number one bestseller The Midnight Library.
He has sold over three million books worldwide.
Other Books by Matt Haig
Other LitStack Resources
Be sure and check out other LitStack Reviews that provide in-depth critical examination of books you should read.
Subscribe to our Newsletter