We're counting down 5 LGBTQ books (plus a bonus title) for your reading pleasure.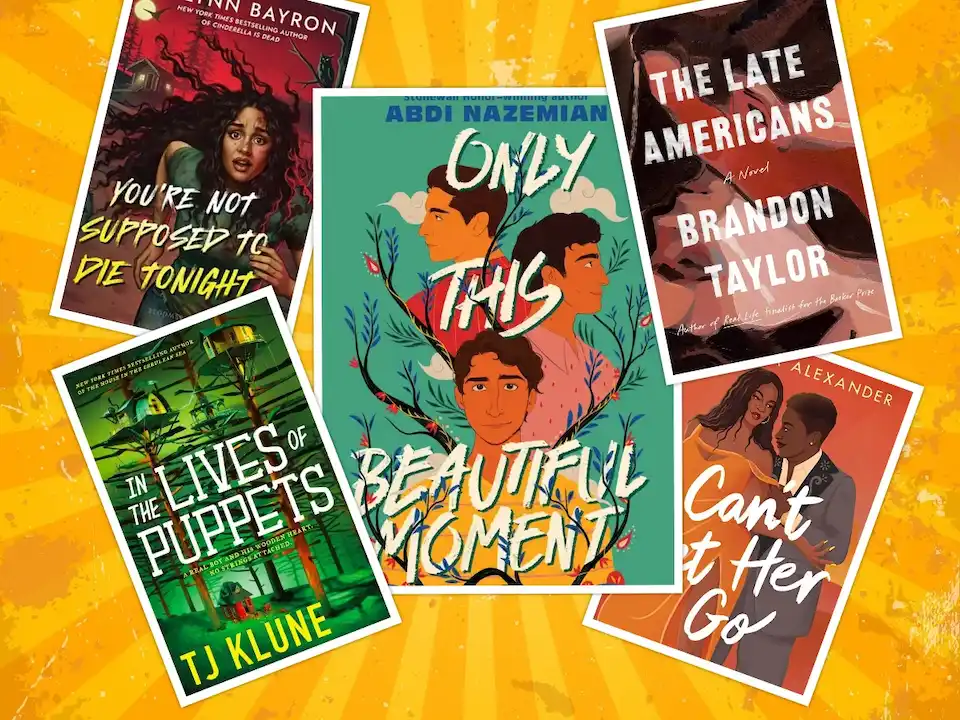 In This Article:
LGBTQ Books Perspective 2023
The LGBTQ+ community has made great strides in recent years, but there is still much work to be done for social equity. One way you can raise awareness and support is to purchase and read LGBTQ books that feature diverse characters and stories. In 2023, there are several LGBTQ books to choose from. Here are five (plus a bonus book) that are just a few of the many published in 2023. By buying reading these books, you can learn more about the community and support LGBTQ authors whose work is helping to level social equity.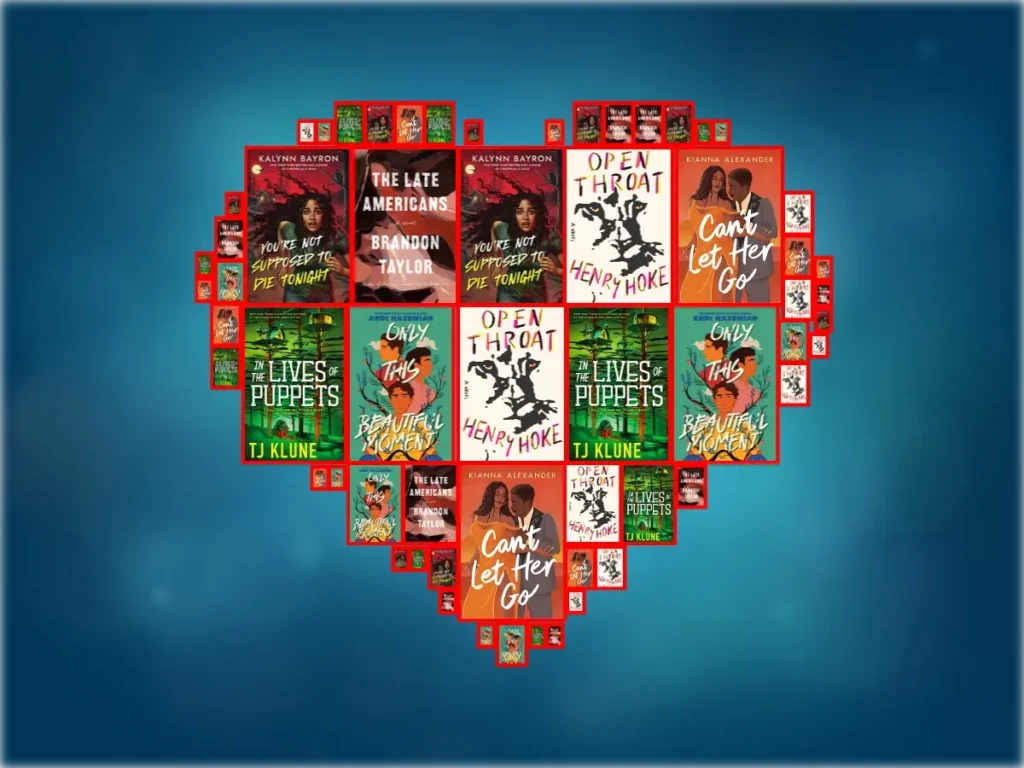 In the shared and private spaces of Iowa City, a loose circle of lovers and friends encounter, confront, and provoke one another in a volatile year of self-discovery. Among them are Seamus, a frustrated young poet; Ivan, a dancer turned aspiring banker who dabbles in amateur pornography; Fatima, whose independence and work ethic complicate her relationships with friends and a trusted mentor; and Noah, who "didn't seek sex out so much as it came up to him like an anxious dog in need of affection."
These four are buffeted by a cast of artists, landlords, meatpacking workers, and mathematicians who populate the cafes, classrooms, and food-service kitchens of the city, sometimes to violent and electrifying consequence. Finally, as each prepares for an uncertain future, the group heads to a cabin to bid goodbye to their former lives—a moment of reckoning that leaves each of them irrevocably altered.
A novel of friendship and chosen family, The Late Americans asks fresh questions about love and sex, ambition and precarity, and about how human beings can bruise one another while trying to find themselves. It is Brandon Taylor's richest and most involving work of fiction to date, confirming his position as one of our most perceptive chroniclers of contemporary life.
About Brandon Taylor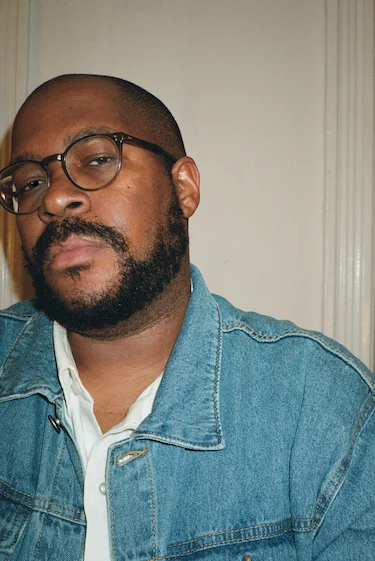 Brandon Taylor is the author of the novels The Late Americans and Real Life, which was shortlisted for the Booker Prize and the National Book Critics Circle John Leonard Prize, and named a New York Times Book Review Editors' Choice and a Science + Literature Selected Title by the National Book Foundation. His collection Filthy Animals, a national bestseller, was awarded The Story Prize and shortlisted for the Dylan Thomas Prize. He is the 2022-2023 Mary Ellen von der Heyden Fellow at the Dorothy and Lewis B. Cullman Center for Scholars and Writers. (sourced from brandonlgtaylor.com)
You can find and follow Brandon Taylor on Instagram and on Twitter.
Friends to lovers? There's a lot to consider, a lot to hope for, and a lot at risk in a steamy and emotional romance by the bestselling author of Can't Resist Her.
Peaches Monroe and Jamie Hunt are core members of their Texas friend squad and have so much in common. They're successful at their careers in personal care. They take Austin's "Keep It Weird" vibe to heart, each leaning into their own unique talents and sense of style. And they're both ready to go on to even bigger things. Is pushing past the boundaries of friendship into something deeper one of them? The red-hot fantasy is there…but so is real life.
Jamie's college dreams will take her far from her hometown. She's already road-tripping to possibilities from San Antonio to Houston. And Peaches has obligations of her own. Not only is she planning to expand her business, but she's taking care of her family after her mother's passing, leaving her overwhelmed and under pressure.
No matter how perfect Jamie and Peaches are for each other, is this the right time for romance? Finding their true selves comes first. Only then can they hope to pursue a future of lasting love―together.
About Kianna Alexander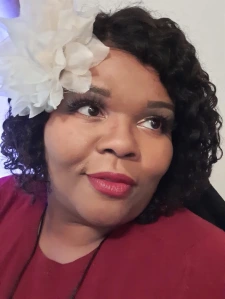 "I've lived a colorful life, full of ups and downs, joys and sorrows. From my rather interesting childhood in North Carolina, to college, through changing relationships, motherhood and more, my stories have always been with me. The words in my heart have never gone away, and committing them to the page has been my main pursuit for more than a decade now. When all else is out of my control, the worlds and lives of my characters remain under my dominion. I crave this escape into those worlds. And I hope you find as much joy reading these stories as I do creating them." (sourced from kiannaalexanderwrites.com)
You can find and follow Kianna Alexander on Facebook and on Instagram.
Only This Beautiful Moment by Abdi Nazemian
From the Stonewall Honor–winning author of Like a Love Story comes a sweeping story of three generations of boys in the same Iranian family. Perfect for fans of Last Night at the Telegraph Club and Darius the Great Is Not Okay. 
2019. Moud is an out gay teen living in Los Angeles with his distant father, Saeed. When Moud gets the news that his grandfather in Iran is dying, he accompanies his dad to Tehran, where the revelation of family secrets will force Moud into a new understanding of his history, his culture, and himself.
1978. Saeed is an engineering student with a promising future ahead of him in Tehran. But when his parents discover his involvement in the country's burgeoning revolution, they send him to safety in America, a country Saeed despises. And even worse—he's forced to live with the American grandmother he never knew existed.
1939. Bobby, the son of a calculating Hollywood stage mother, lands a coveted MGM studio contract. But the fairy-tale world of glamour he's thrust into has a dark side.
Set against the backdrop of Tehran and Los Angeles, this tale of intergenerational trauma and love is an ode to the fragile bonds of family, the hidden secrets of history, and all the beautiful moments that make us who we are today.
About Abdi Nazemian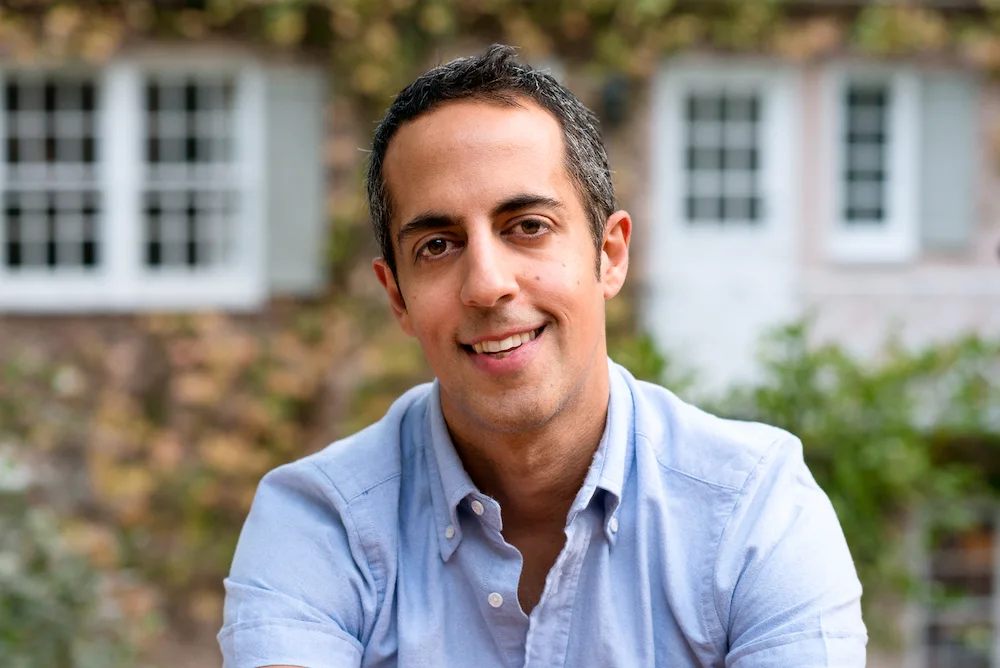 "As a child, stories meant everything to me. I found myself through books, comic books, films, and television. I feel so lucky that as a grown-up, I get to tell stories. Writing books – and writing and producing movies and television – makes me feel like an eternal child, and I am grateful for every reader and viewer. I am committed to telling diverse stories that reflect the breadth of human experience." (sourced from abdinazemian.com)
You can find and follow Abdi Nazemian on Instagram and Twitter.
In the Lives of Puppets by TJ Klune
In a strange little home built into the branches of a grove of trees, live three robots—fatherly inventor android Giovanni Lawson, a pleasantly sadistic nurse machine, and a small vacuum desperate for love and attention. Victor Lawson, a human, lives there too. They're a family, hidden and safe.
The day Vic salvages and repairs an unfamiliar android labelled "HAP," he learns of a shared dark past between Hap and Gio–a past spent hunting humans.
When Hap unwittingly alerts robots from Gio's former life to their whereabouts, the family is no longer hidden and safe. Gio is captured and taken back to his old laboratory in the City of Electric Dreams. So together, the rest of Vic's assembled family must journey across an unforgiving and otherworldly country to rescue Gio from decommission, or worse, reprogramming.
Along the way to save Gio, amid conflicted feelings of betrayal and affection for Hap, Vic must decide for himself: Can he accept love with strings attached?
Inspired by Carlo Collodi's The Adventures of Pinocchio, and like Swiss Family Robinson meets Wall-E, In the Lives of Puppets is a masterful stand-alone fantasy adventure from the beloved author who brought you The House in the Cerulean Sea and Under the Whispering Door.
About TJ Klune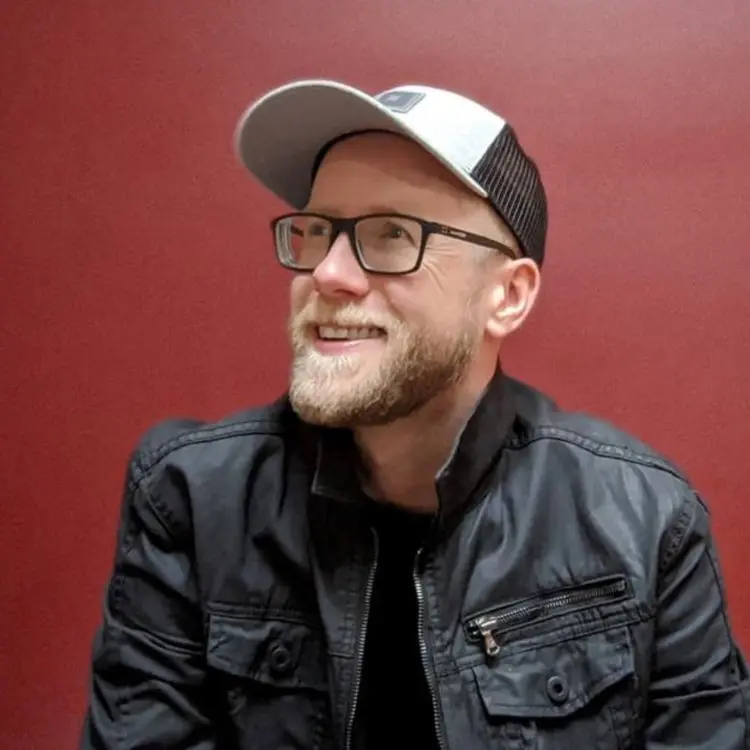 TJ KLUNE is the New York Times and USA Today bestselling, Lambda Literary Award-winning author of The House in the Cerulean Sea, The Extraordinaries, and more. Being queer himself, Klune believes it's important—now more than ever—to have accurate, positive queer representation in stories. (sourced from tjklunebooks.com)
You can find and follow TJ Klune on Instagram, Twitter, and Goodreads.
You're Not Supposed to Die Tonight by Kalynn Bayron
At Camp Mirror Lake, terror is the name of the game . . . but can you survive the night?
This heart-pounding slasher by New York Times bestselling author Kalynn Bayron is perfect for fans of Fear Street.
Charity has the summer job of her dreams, playing the "final girl" at Camp Mirror Lake. Guests pay to be scared in this full-contact terror game, as Charity and her summer crew recreate scenes from a classic slasher film, The Curse of Camp Mirror Lake. The more realistic the fear, the better for business.
But the last weekend of the season, Charity's co-workers begin disappearing. And when one ends up dead, Charity's role as the final girl suddenly becomes all too real. If Charity and her girlfriend Bezi hope to survive the night, they'll need figure out what this killer is after. As they unravel the bloody history of the real Mirror Lake, Charity discovers that there may be more to the story than she ever suspected . . .
About Kalynn Bayron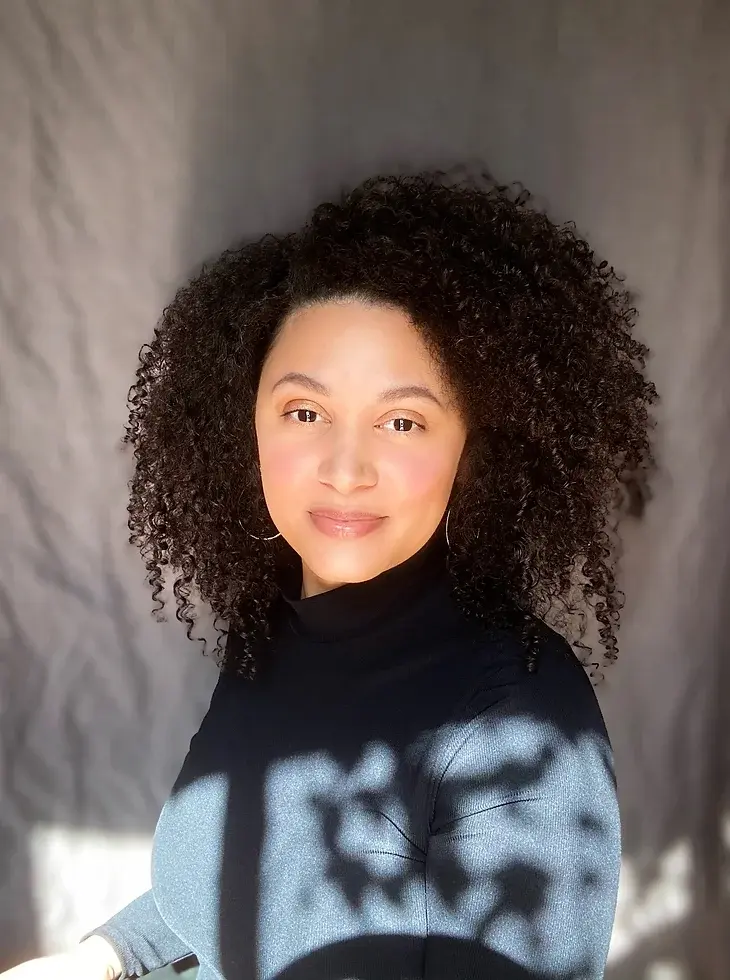 Kalynn Bayron is the New York Times and Indie bestselling author of the YA fantasy novels Cinderella Is Dead and This Poison Heart. Her latest works include the YA fantasy This Wicked Fate and the middle grade paranormal adventure The Vanquishers. She is a CILIP Carnegie Medal Nominee, a three-time CYBILS Award nominee, a LOCUS Award finalist, and the recipient of the 2022 Randall Kenan Award for Black LGBTQ fiction. She is a classically trained vocalist and musical theater enthusiast. When she's not writing you can find her watching scary movies and spending time with her family. (sourced from kalynnbayron.com)
You can find and follow Kalynn Bayron on Instagram and Twitter.
Open Throat by Henry Hoke, a Bonus Book
A lonely, lovable, queer mountain lion narrates this star-making fever dream of a novel. Henry Hoke's Open Throat is a marvel of storytelling, a universal journey through a wondrous and menacing world recounted by a lovable mountain lion.
A queer and dangerously hungry mountain lion lives in the drought-devastated land under the Hollywood sign. Lonely and fascinated by humanity's foibles, the lion spends their days protecting a nearby homeless encampment, observing hikers complain about their trauma, and, in quiet moments, grappling with the complexities of their gender identity, memories of a vicious father, and the indignities of sentience.
When a man-made fire engulfs the encampment, the lion is forced from the hills down into the city the hikers call "ellay." As the lion confronts a carousel of temptations and threats, they take us on a tour that spans the cruel inequalities of Los Angeles and the toll of climate grief. But even when salvation finally seems within reach, they are forced to face down the ultimate question: Do they want to eat a person, or become one?
Feral and vulnerable, profound and playful, Open Throat is a star-making novel that brings the mythic to life.
About Henry Hoke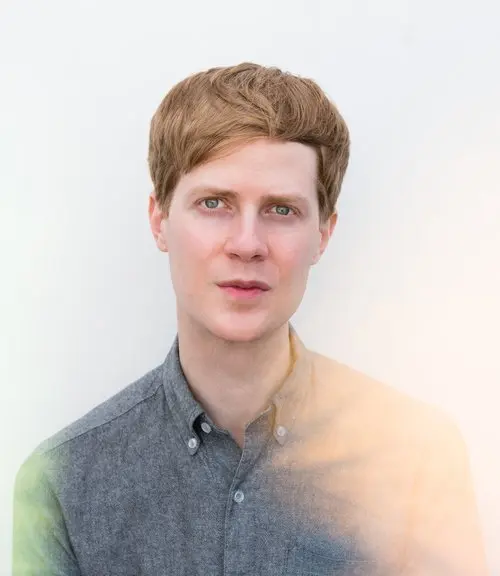 Henry Hoke is the author of five books, most recently the novel Open Throat (MCD x FSG / Picador) and the memoir Sticker (Bloomsbury).  His work appears in No Tokens, Electric Literature, Triangle House, Carve, and the flash noir anthology Tiny Crimes. He edits humor at The Offing. Born to Alabamians, Henry grew up in Charlottesville, Virginia. His play At Sundown premiered at the Edinburgh Festival Fringe and his short film Taking Shape screened on HBO. He co-created the performance series Enter>text in Los Angeles, and has taught at CalArts and the UVA Young Writers Workshop. (sourced from henryhoke.com)
You can find and follow Henry Hoke on Instagram and Twitter. As a BONUS, Henry tweets in his cousin Tallulah Bankhead's voice on Twitter as @therealtallulah.
Other LitStack Resources
Be sure and check out other LitStack articles exploring top titles and authors by clicking over to LitStack List, as well as Creative Writing.
As a Bookshop affiliate, LitStack may earn a commission at no cost to you when you purchase products through our affiliate links.
Subscribe to our Newsletter