Here are seven author birthdays for this week. Check out which authors are your favorites, and find out who shares your day. You can find the books relating to our author picks at our bookshop, on our list of Sharon's Birthday Picks.
This Week's Author Birthdays
---
SALMAN RUSHDIE – June 19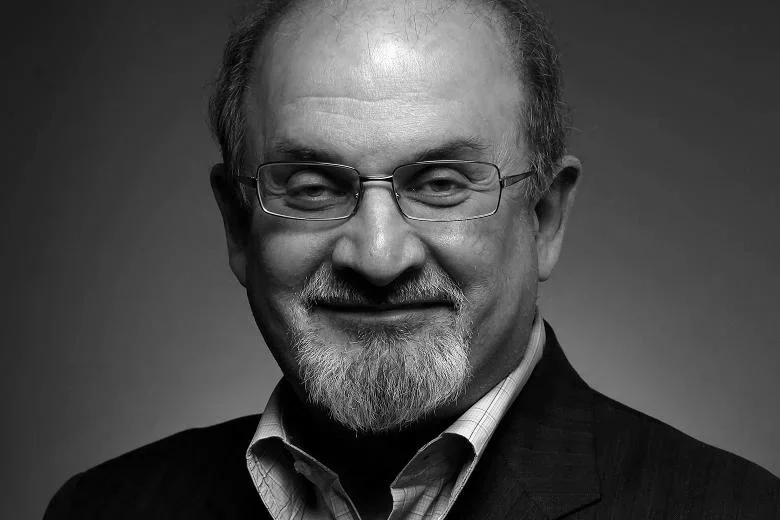 On this day, June 19, in 1947, Salman Rushdie was born in Bombay, India. Many people know him as "that guy who went into hiding" when a fatwā calling for his death was issued by Ayatollah Khomeini, due to his 1988 novel The Satanic Verses being considered by conservative Muslims as mocking their faith, or perhaps for the attack in 2022 that almost took his life. Yet he has also been named a Commandeur de l'Ordre des Arts et des Lettres of France and has been knighted by Queen Elizabeth II for his services to literature. 
He has also won the Man Booker Prize for Fiction, two Author of the Year awards (Britain and Germany), a Hans Christian Andersen award for international children's literature, and on and on. Today he turns 76.
---
LILLIAN HELLMAN – June 20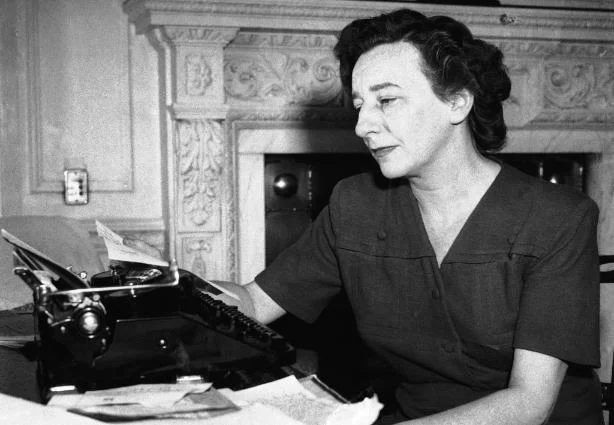 On this day, June 20, in 1905, playwright and screenwriter Lillian Hellman was born in New Orleans, Louisiana. She was famous for not just her plays (such as Little Foxes, a semi-autobiographical play about the struggle for control of a family business), but also for being blacklisted by the House Committee on Un-American Activities by refusing to answer their questions regarding communist activity, effectively sacrificing her career. 
She also was romantically linked for over 30 years with the famous writer of hard-boiled detective novels Dashiell Hammett. She died of a heart attack in 1984 at her home in Martha's Vineyard; she was 79.
---
JEAN-PAUL SARTRE – June 21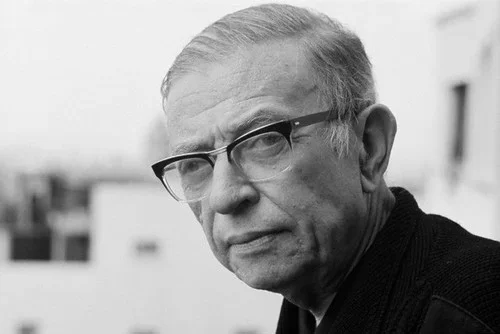 On this day, June 21, in 1905, Jean-Paul Sartre was born in Paris, France. This champion of existentialism, which posits that beliefs come from not from merely thinking about life, but through feeling and acting upon it, was drafted into the French Army in 1939 and captured by the Germans a year later, spending 9 months as a POW. His 1943 treatise, Being and Nothingness, written to prove that free will exists, remains a monumental philosophical work. 
Politically active throughout his life, he refused  the Nobel Prize in 1964 because he felt a writer should not become "an institution." Long time companion to feminist Simone de Beauvoir, he died of edema of the lung in 1980 at age 74.
---
OCTAVIA BUTLER – June 22
On this day, June 22, in 1947, Octavia E. Butler was born in Pasadena, California. Her mother was a housekeeper and her father a shoeshine man, and she was brought up in a strict Baptist household. As a child, she was tall, awkward and struggled with dyslexia, which left her feeling "ugly and stupid", but despite little family support and racial barriers, her science fiction and fantasy writings went on to win two Nebula and Hugo Awards, and a Locus Award, among others. 
In 1995 she was awarded with a McKnight "Genius Grant", and in 2010 was posthumously inducted into the Science Fiction Hall of Fame. She died in 2006, from injuries she received after suffering a stroke outside her home; she was 58.
---
HUGH HOWEY – June 23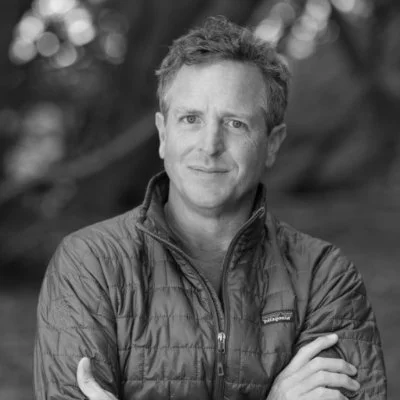 On this day, June 23, in 1975, Hugh Howey was born in Charlotte, North Carolina. A science fiction author who is best known for his novel Wool, the first book in his Silo series, he is also notable for his dedication to self-publishing; even after Wool became popular (including being just released as a limited television series) and he signed with Simon & Schuster, he turned down a seven-figure deal in order to retain e-book rights for his work. 
This former bookstore clerk, yacht captain, roofer, and audio technician has commissioned the construction of a sailing catamaran, on which he plans to live and sail the world while he continues to write. Today, he turns 48.
---
MERCEDES LACKEY – June 24
On this day, June 24, in 1950, Mercedes Lackey was born in Chicago, Illinois. She is author of over 140 books, many set in the world of Velgarth and the country of Valdemar, which are populated by humans but also elves, mages, vampires and other fantastic beings. She also has enjoyed collaborations with authors such as Andre Norton, Marion Zimmer Bradley, Anne McCaffrey and Piers Anthony. In 2021, she was named the 38th Damon Knight Grand Master by the Science Fiction and Fantasy Writers of America. 
In August it was reported that Radar Pictures had acquired the television rights to the Valdemar novels, with Kit Williamson and Brittany Cavallaro as writers and producers. Today Mercedes turns 73.
---
ERIC CARLE – June 25
On this day, June 25, in 1929, Eric Carle was born in Syracuse, New York. Writer and illustrator of children's books, he is known not only for such titles as The Hungry, Hungry Caterpillar and Brown Bear, Brown Bear, What Do You See?, but also for an artistic style that is both simple and colorful, delighting children and adults alike. When he was 6, his family moved back to Germany where they were caught up in the horrors of WWII: his father was a Soviet POW and returned in 1947 weighing 85 pounds; Eric himself was forced at age 15 to dig trenches on the Siegfried line. 
He managed to return to America in 1952 (but ironically was drafted into the army during the Korean War and was stationed in Germany). Sadly, we lost him earlier this year, weeks before he was to turn 92.
Other LitStack Articles Related To This Week's Author Birthdays
You can find other LitStack articles about books by this week's author birthdays. Check out these articles from LitStack 1) Salman Rushdie and 2) Octavia Butler.
Be sure to look at other Author Birthdays, a weekly feature on LitStack from contributing writer Sharon Browning, and be sure and support independent bookstores – buy a book today at LitStack Bookshop, with tons of author birthday titles on our list of Sharon's Birthday Picks.
Subscribe to our Newsletter