Here are seven author birthdays for this week. Check out which authors are your favorites, and find out who shares your day. You can find the books relating to our author birthdays at our bookshop, on our list of Sharon's Birthday Picks.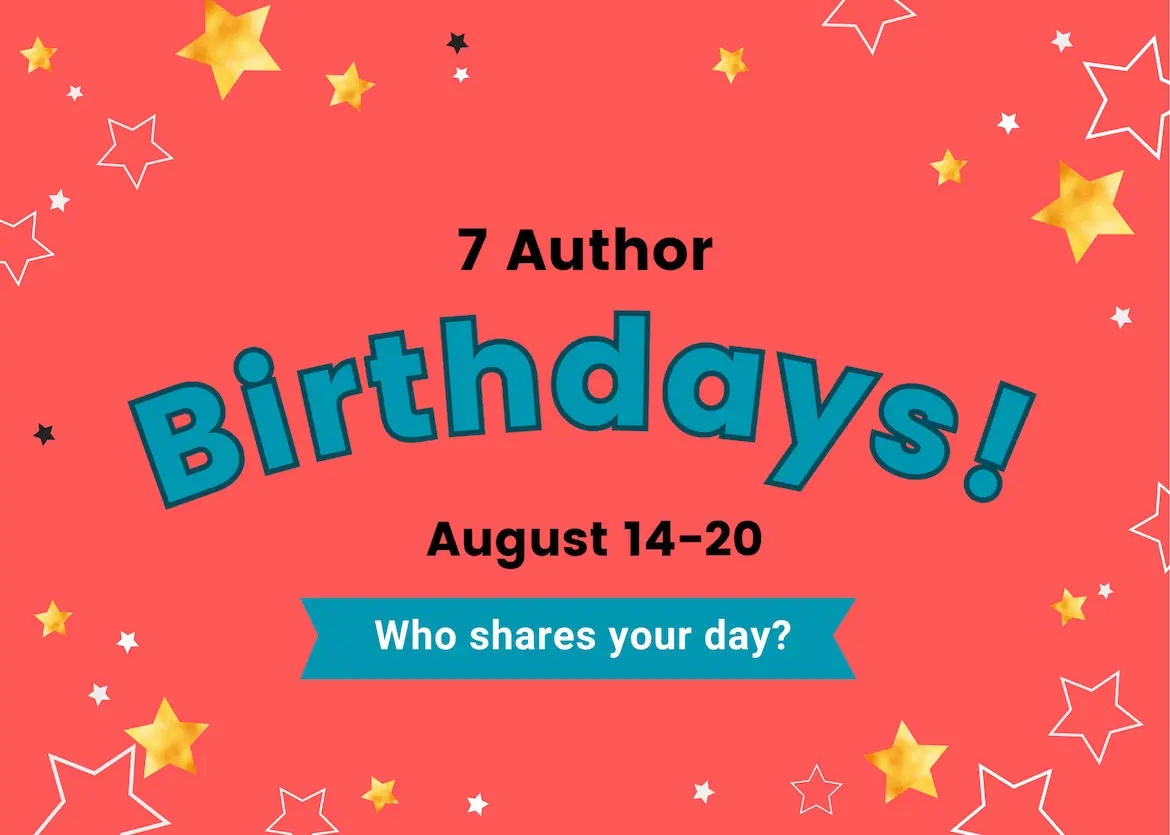 This Week's Author Birthdays
---
Danielle Steele – August 14
On this day, August 14, in 1947, Danielle Steele, was born in New York City. She currently holds the record for bestselling living author, and is 4th on the list of bestselling authors of all time, with over 600 million copies of her works sold worldwide, published in 69 countries and 43 languages. She has written 190 books, 140 of the being novels; each one has been a bestseller. As a youngster, she considered becoming a nun (!) and later studied literature and fashion design at Parsons School of Design.
Along with writing, she is an advocate for mental health accessibility issues, founding and running the Nick Traina Foundation honoring her son, who committed suicide in 1979. Today, she turns 76.
---
Stieg Larsson – August 15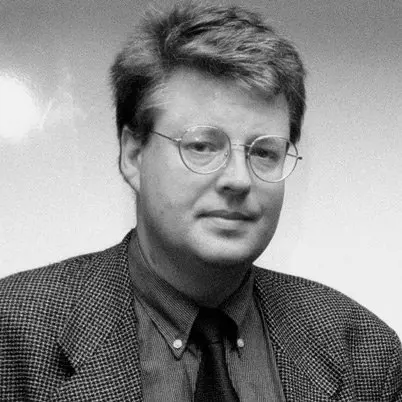 On this day, August 15, in 1954, Stieg Larsson was born in Skelleftehamn, Sweden. A photographer, journalist and activist as well as a writer, he is best known for his "Millennium" series of crime novels, consisting of The Girl with the Dragon Tattoo, The Girl Who Played with Fire, and The Girl Who Kicked the Hornet's Nest.
Tragically, he never lived to see their publication, dying of a heart attack in 2004 at age 50 while climbing seven flights of stairs to his office.
---
Diana Wynne Jones – August 16
On this day, August 16, in 1934, fantasy novelist Diana Wynne Jones was born in London, England. Her novel, Charmed Life, was awarded the coveted Guardian Children's Fiction Prize in 1978 and in 1986, renown Japanese film director Hayao Miyazaki made an animated feature of her story, "Howl's Moving Castle."
Her non-fiction work, The Tough Guide to Fantasyland is still revered among writers and critics. She died of lung cancer in 2011 at age 76.
---
Herta Müller – August 17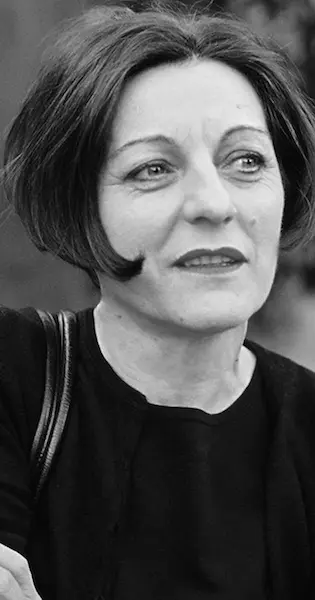 On this day, August 17, in 1953, Herta Müller was born in Nițchidorf, Timiș County, SR Romania. She is noted for her works depicting the effects of violence, cruelty and terror, usually in the setting of the Socialist Republic of Romania under the repressive Nicolae Ceaușescu regime (which she experienced herself); her acclaimed novel The Hunger Angel portrays the deportation of Romania's German minority to Soviet Gulags during the Soviet occupation of Romania for use as German forced labor.
In 2009 she was awarded the Nobel Prize in Literature as an author "who, with the concentration of poetry and the frankness of prose, depicts the landscape of the dispossessed". Today, she turns 70.
---
Brian W. Aldiss – August 18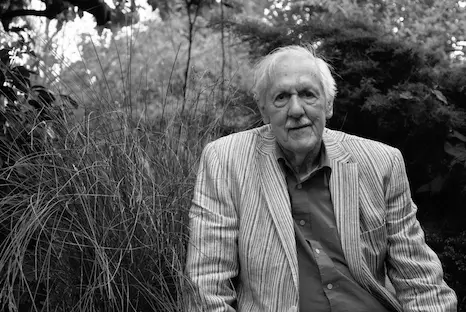 On this day, August 18, in 1925, science fiction writer Brian W. Aldiss was born in East Dereham, Norfolk, England. Winner of two Hugo Awards, one Nebula Award and several British Science Fiction Awards, and awarded the title of Officer of the Order of the British Empire in 2005, he started writing stories at age three (his mother bound them and kept them on a shelf).
Best known as a short story writer, he also had penned several novels, a handful of poems and a dozen non-fiction works, and was well known as the editor of numerous well received anthologies. He died in 2017, a day after his 92nd birthday.
---
Ogden Nash – August 19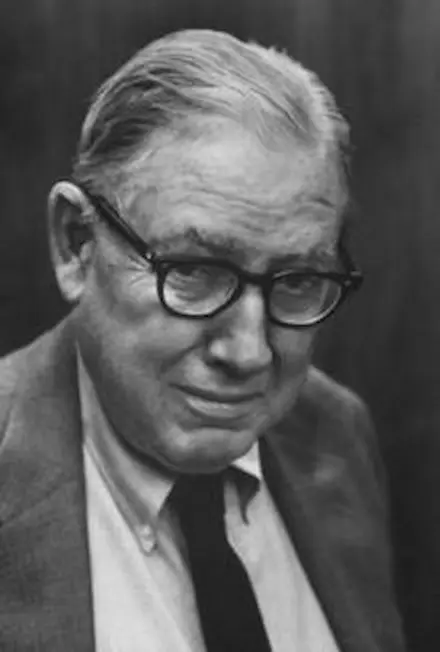 On this day, August 19, in 1902, poet Ogden Nash was born in Rye, New York. His works, usually short in length and part poem/part pun, delighted audiences with their droll wit and gentle humor (such as "Candy is dandy/but liquor is quicker" and "The Lord in His wisdom made the fly/And then forgot to tell us why").
In 1949, he wrote verses to accompany the 14 movements in Camille Saint-Saëns' humorous musical suite, The Carnival of the Animals and now the two are rarely performed separately. Nash died in 1971 in his beloved Baltimore; he was 66.
---
Jacqueline Susann – August 20
On this day, August 20, in 1918, Jacqueline Susann was born in Philadelphia, PA. An actress who appeared on Broadway and on television, it was her novels that brought her success, including Valley of the Dolls, which was one of the bestselling books in publishing history. Along with The Love Machine and Once is Not Enough, she was the first author to ever have three consecutive works at the #1 spot on the New York Times bestselling list.
A consummate promoter of her own works, she and her husband, Irving Mansfield, are credited with creating the modern-day book tour. She died in 1974 at age 56 of lung cancer.
Other LitStack Resources
Be sure to look at other Author Birthdays, a weekly feature on LitStack from contributing writer Sharon Browning, and be sure and support independent bookstores – buy a book today at LitStack Bookshop, with tons of author birthday titles on our list of Sharon's Birthday Picks.
As a Bookshop affiliate, LitStack may earn a commission at no cost to you when you purchase products through our affiliate links.
Subscribe to our Newsletter