Dont' miss Sir Hereward and Mister Fitz: Stories of the Witch Knight and the Puppet Sorcerer. In his debut adult collection, New York Times bestselling author Garth Nix, a writer who mixes horror and magic to great effect, pairs two of his greatest characters, Sir Hereward and Mister Fitz, 
Publisher William Morrow
Publishing Date August 15, 2023
ISBN 9780063291966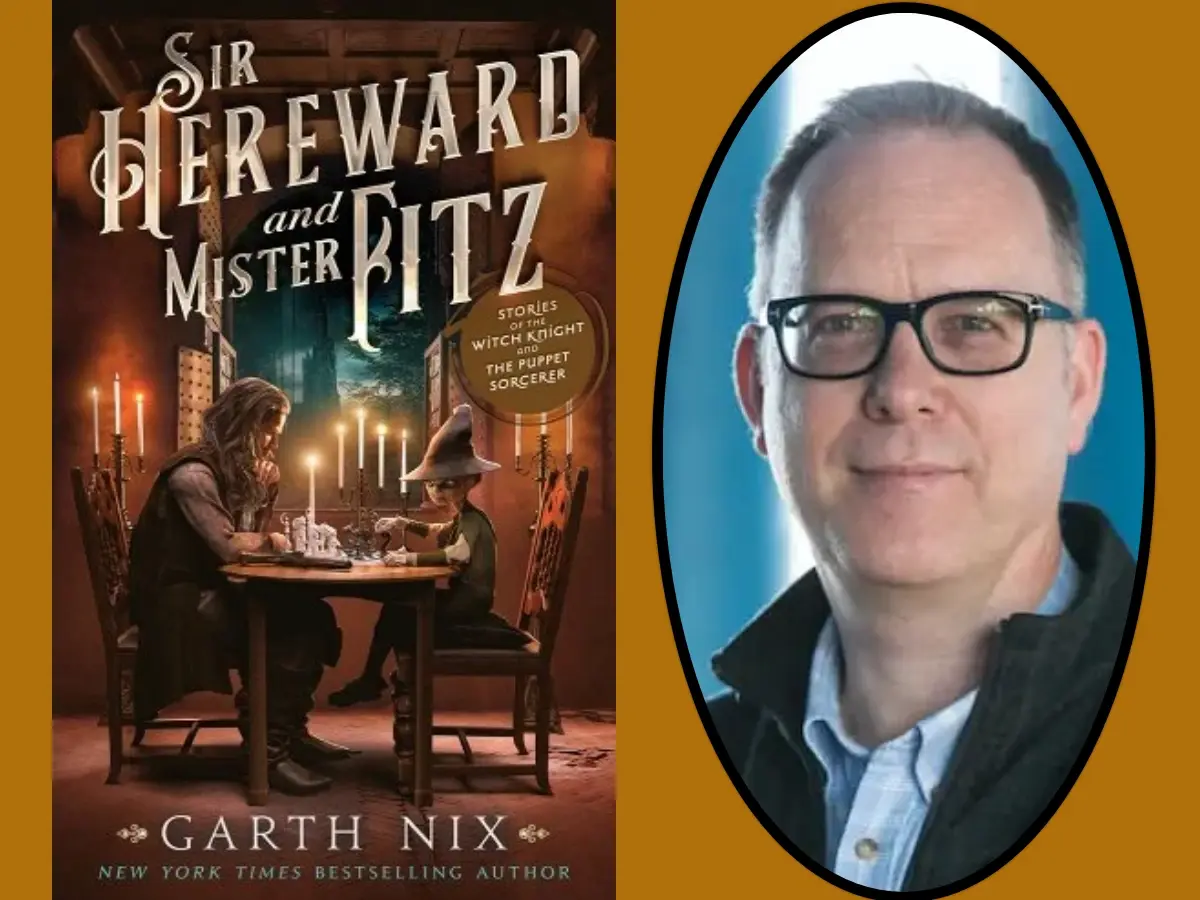 In This LitStack Review:
A Knight, A Puppet and the Stories Between Them
Nix's collection follows the two titular characters, an odd couple of mercenaries. One is the only male child of an ancient society of witches, the other is his former nanny, wielder of sorcerous needles, and practitioner of arcane arts, who happens to be a puppet.
Both are agents of the Council of the Treaty for the Safety of the World, and both are sworn to destroy the evil entities known as godlets. The previous stories surrounding the duo have appeared in anthologies edited by George RR Martin and Gardner Dozois, and Jonathan Strahan. This collection includes all previous eight stories and one new Hereward and Fitz tale.
Missions and Magic
Beyond the sorcery, humor and horror, Fitz and Hereward are characters searching–either for normalcy, calm or success in their missions.
Sir Hereward often lands himself in romances that are ill-advised and at his core he seeks a companion who is not part of the agency, his enemy or drowning in the gore and grit of battle.
The wiser, older Mister Fritz, however, is a puppet given sentience through ancient magics and through time and experience, and missions with Hereward, has used his "fine-grained body and pumpkin-sized papier-mâché head" and fierce powers to join the knight in ridding the world of godlets.
Fitz uses his magic to subdue their targets while Sir Hereward deals with the dangerous and more violent aspects of their mission. The duo is a force to be reckoned with, one their enemies fear and readers will love to tag along with in their every adventure.
The Stories That Made Them
Penned specifically for this collection, "The Field of Fallen Foe," is added to the eight previous Fitz and Hereward stories, "Sir Hereward and Mister Fitz Go to War Again" (2007), "Beyond the Sea Gate of the Scholar-Pirates of Sarsköe" (2008), "A Suitable Present for a Sorcerous Puppet" (2010), "Losing Her Divinity" (2013), "A Cargo of Ivories" (2014), "Home is the Haunter" (2014), "A Long, Cold Trail" (2017), and "Cut me Another Quill, Mister Fitz" (2020), The Book of Dragons.
There is a clear presence of history between the duo–the past is tangible in their humor, and the chemistry between them. For many of the stories, readers get a sense that they're simply voyeurs, watching two old friends amble through life, though that ambling does involve a considerable amount of death, violence, magic, and mayhem.
The stories, however, read as a collection and not a consecutive tale. Though some readers might find this jarring since they vary from high fantasy sword and sorcery, to naval journeys and first person narratives, this doesn't distract from the overall enjoyment of the individual plots and the collective companionship between Fitz and Hereward.
As is common in Nix's writing there is a darkness to some of the stories, but a light still finds its way through. He does not linger in the darkness or wax on about the losses the duo suffer. Rather, it is Nix's habit to brush over the struggles and move his characters, and readers right back into the plot.
A Notable Collection
Fans of Nix's stories and the worlds he's created who have already fallen in love with Sir Hereward and Mister Fitz, will enjoy returning to these familiar stories, relearning their pasts and uncovering where they find themselves. New readers to his work will devour this collection and get lost in the dangerous, but delightful adventures.
Praise for Sir Hereward and Mister Fitz: Stories of the Witch Knight and the Puppet Sorcerer
"I loved making the acquaintance of Sir Hereward and Mister Fitz. If you haven't met them yet, you are in for a treat. They are the best partnership in the world of fantasy since Fafhrd and the Grey Mouser."—George R.R. Martin, co-editor A Cargo of Ivories
"Sir Hereward and Mister Fitz are one of the most unusual and fun sword & sorcery duos to arise since Fafhrd and the Gray Mouser. The papier-mache-headed puppet has haunted me ever since I first read of his and his artillerist knight companion and student. These tales are brilliantly imaginative and as fantastical as you'd expect from master storyteller Garth Nix. I'm delighted they're being collected in one volume and couldn't recommend them enough."—Lou Anders, co-editor of A Suitable Present for a Sorcerous Puppet
"A rollicking good time filled with intrigue and mind-blowing surprises. Classically inclined, but outrageously original."—Ann and Jeff VanderMeer, co-editors of Beyond the Sea Gate of the Scholar-Pirates of Sarsköe
"We asked Garth Nix to write a story for us because we wanted beauty, heart, and sharp wit, and with 'Losing Her Divinity.' We got all that, plus a dose of delightful strangeness."—Tim Pratt & Melissa Marr, co-editors of Losing Her Divinity
"I love adventure stories and I love swords and sorcery stories. I grew up with Fritz Leiber's Fafhrd and the Grey Mouser and always wanted more. Garth Nix's stunning stories of Sir Hereward and Mister Fitz capture all of the magic and the mayhem of swords and swords and sorcery at its best, which is why I am so delighted to see this book coming out now."—Jonathan Strahan, co-editor of A Suitable Present for a Sorcerous Puppet and editor of Home is the Haunter and Cut Me Another Quill, Mister Fitz
Garth Nix was born in 1963 in Melbourne, Australia, to the sound of the Salvation Army band outside playing 'Hail the Conquering Hero Comes' or possibly 'Roll Out the Barrel'. Garth left Melbourne at an early age for Canberra (the federal capital) and stayed there till he was nineteen, when he left to drive around the UK in a beat-up Austin with a boot full of books and a Silver-Reed typewriter.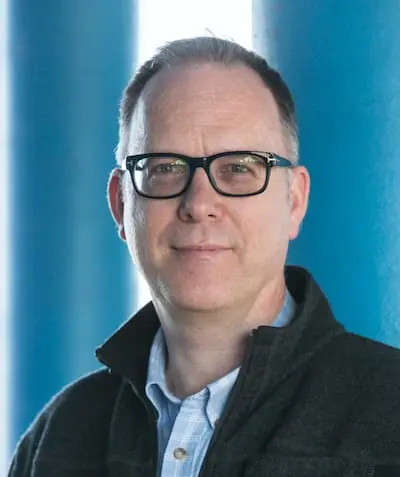 Despite a wheel literally falling off the Austin, Garth survived to return to Australia and study at the University of Canberra. After finishing his degree in 1986 he worked in a bookshop, then as a book publicist, a publisher's sales representative, and editor.
Along the way he was also a part-time soldier in the Australian Army Reserve, serving in an Assault Pioneer platoon for four years. Garth left publishing to work as a public relations and marketing consultant from 1994-1997, till he became a full-time writer in 1998. He did that for a year before joining Curtis Brown Australia as a part-time literary agent in 1999. In January 2002 Garth went back to being a dedicated writer again, despite his belief that full-time writing explains the strange behavior of many authors.
He now lives in Sydney with his wife, two sons and lots of books.
Other Books by Garth Nix
Other LitStack Resources
Be sure and check out other LitStack Reviews that provide in-depth critical examination of books you should read, and then head over to read other articles by contributing writer Tee Tate.
As a Bookshop affiliate, LitStack may earn a commission at no cost to you when you purchase products through our affiliate links.
Subscribe to our Newsletter