Garth Nix, the New York Times bestselling author, ventures into the adult genre with the release of his new book Sir Hereward and Mister Fitz. Previously, Nix has excelled in the young adult genre, penning rich, vivid fantasy novels which are beloved by millions. We chatted with Nix recently about his beloved characters, his favorite reads and what literary influences have influenced him.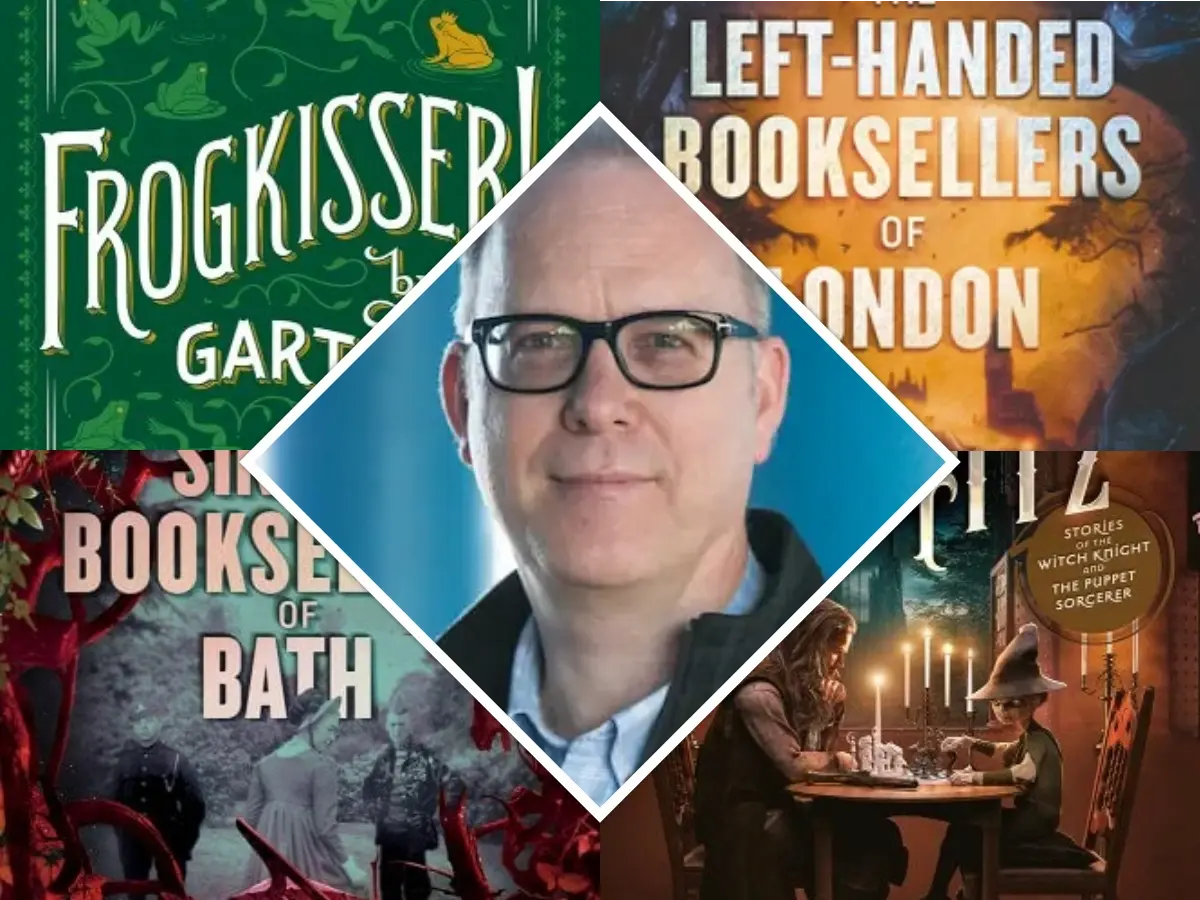 In This Interview:
Garth Nix has been a full-time writer since 2001, but has also worked as a literary agent, marketing consultant, book editor, book publicist, book sales representative, bookseller, and as a part-time soldier in the Australian Army Reserve.
Garth Nix's books include the Old Kingdom fantasy series: Sabriel, Lirael, Abhorsen, Clariel, Goldenhand and Terciel and Elinor; SF novels Shade's Children and A Confusion of Princes; fantasy novels Angel Mage and The Left-Handed Booksellers of London; and a Regency romance with magic, Newt's Emerald. His novels for children include The Ragwitch; the six books of The Seventh Tower sequence; The Keys to the Kingdom series and Frogkisser! His short fiction includes more than 60 published stories, some of them collected in Across the Wall and To Hold the Bridge.
Garth Nix has co-written several books with Sean Williams, including the Troubletwisters series; Spirit Animals Book Three: Blood Ties; Have Sword, Will Travel; and Let Sleeping Dragons Lie.
More than six million copies of Garth's books have been sold around the world, they have appeared on the bestseller lists of The New York Times, Publishers Weekly, The Bookseller and others, and his work has been translated into 42 languages. He has won multiple Aurealis Awards, the Ditmar Award, the Mythopoeic Award, CBCA Honour Book, and has been shortlisted for the Locus Awards, the Shirley Jackson Award and others.
Interview with Garth Nix
I think it is impossible for a writer to escape the influence of the great books they read growing up, and certainly I wouldn't want to!
LitStack: Hi Garth and thank you for taking the time to chat with us. At LitStack we enjoy rich, fully-realized worlds, particularly in our fantasy. How do you approach world-building and does what you plan often make the final draft of your manuscripts?
Thanks for your questions! I don't do much world building before I start a story, I tend to discover what I need to know as I go along, slowly building up the details as they are required. But I do also add in and revise details in the editing process, which is a constant for me, every writing session will include some re-reading and editing of whatever I wrote previously.
I usually start with some characters in a setting, and I have some very top level ideas about the world they inhabit, but I don't know much else. This makes it a journey of discovery for me as well, which is later replicated by the reader.
LitStack: Many of your books have explored narratives of characters mixing in both reality and outside its boundaries – i.e., characters that seek normalcy despite their supernatural worlds. Were there books you read as a child that influenced these tropes or do they occur organically in your work?
I think it is impossible for a writer to escape the influence of the great books they read growing up, and certainly I wouldn't want to! I doubt I would be the writer I am without the extremely formative reading experiences provided by authors who definitely explored the trope you describe. Writers like Ursula Le Guin, Susan Cooper, John Masefield, Diana Wynne Jones, Alan Garner, Andre Norton, J.R.R. Tolkien, C.S. Lewis, and many, many more.
LitStack: You've spent most of your career writing for children and young adults. The collection Sir Hereward and Mister Fitz: Stories of the Witch Knight and the Puppet Sorcerer is adult fantasy. Did you find there was a great shift in how you wrote these stories or the approach you adopted to step into the voice not specifically meant for younger readers?
There is no great difference between writing for young adults and adults, most of the time, and in fact most of my YA books have been published for adults in other countries. It is often only a marketing decision about whether something is initially published as YA or adult, particularly in fantasy and SF. This is always a source of confusion and/or discussion. I personally think YA should always be considered a subset of adult, the clue is in the name itself.
That said, there are some substantial differences between adult or YA books and those for actual children, and I do approach those quite differently in terms of content, style and structure. But I have always written short fiction for adults as well as crossover books which can be seen as YA or adult, and children's books, so it isn't really a new experience for me.
LitStack: For readers just entering your worlds and words, what would you tell them about Sir Hereward and Mister Fitz?
Sir Hereward is a knight-artillerist, the only male child of a society of witches who are part of an ancient organization dedicated to keeping the world safe from inimical otherworldly entities often considered to be gods; Mister Fitz is a sorcerous puppet who is also a sorcerer himself, and was also once Hereward's nanny, so they have an interesting relationship. The two of them travel a baroque world of sorcery, gunpowder weapons and monsters, ridding it of hostile gods. It is sword and sorcery with muskets and cannon, in the tradition of Fritz Leiber, Michael Moorcock and L. Sprague De Camp, among others.
For me, any story is a complex weaving of characters, plot and setting.
LitStack: The horror and humor in the stories is balanced by Sir Hereward and Mister Fitz's relationship. Do you think any of your other characters (from any of your books) would have served the plot as completely as this duo?
No. For me, any story is a complex weaving of characters, plot and setting. They work together, and I develop them together. So transplanting other characters wouldn't work.
LitStack: What's next for Sir Hereward and Mister Fitz and will you dive deeper into the adult genre? Could there be an entirely new, adult series awaiting your readers?
I plan to write more stories with Sir H and Mister F, as I call them. Readers have asked for a novel, and that is not out of the question. It is also possible I might write a novel set in their world, with them as secondary or supporting characters. As for adult books in general, my Booksellers series is published as adult in Australia and the UK, and may be re-released under that category in the USA, I plan more of that series.
But I also have a big SF adventure in the works that will be published as adult. I think the vast majority of my readership is adult anyway, they pick up my books regardless of the category or where they can be found in a bookshop!
LitStack: If you could meet any writer, living or dead, and have dinner with them, who would it be and what would you discuss?
Because I worked in publishing as well as being a writer, I've been lucky enough to meet many authors whose work I love, so I would have to choose one that I never met and can't now, because they are long gone. There are so many to choose from, though, it is very hard to pick one. I'd love to have a dinner party with a whole group, including Jane Austen, J.R.R Tolkien, Rosemary Sutcliff, Ursula Le Guin, Patrick O'Brian, Georgette Heyer . . .
LitStack: What book do you wish you could read for the first time again and why? What are you reading now?
I love re-reading books, and re-read my favorites every few years, and because I always find something new or experience the book a little differently because I have changed, I don't care that I've read it before. I also love finding new books, new favorites that I know I will read again in five, ten or twenty years.
Right now, I am re-reading some relatively old murder mystery/thrillers by J.R.L. Anderson from the 1960s, but because I usually have two or three books I swap between, I also just finished Romantic Comedy by Curtis Sittenfeld which I thoroughly enjoyed (I'm a sucker for books with a writer main character), and also the fascinating non-fiction book The Road: A Story of Romans and Ways to the Past by Christopher Hadley.
A Bio of the Author Garth Nix
Garth Nix was born in 1963 in Melbourne, Australia, to the sound of the Salvation Army band outside playing 'Hail the Conquering Hero Comes' or possibly 'Roll Out the Barrel'. Garth left Melbourne at an early age for Canberra (the federal capital) and stayed there till he was nineteen, when he left to drive around the UK in a beat-up Austin with a boot full of books and a Silver-Reed typewriter.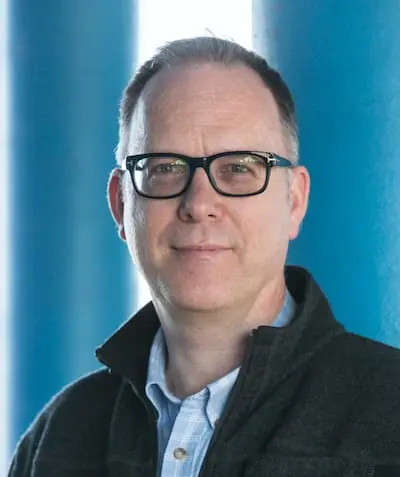 Despite a wheel literally falling off the Austin, Garth survived to return to Australia and study at the University of Canberra. After finishing his degree in 1986 he worked in a bookshop, then as a book publicist, a publisher's sales representative, and editor.
Along the way he was also a part-time soldier in the Australian Army Reserve, serving in an Assault Pioneer platoon for four years. Garth left publishing to work as a public relations and marketing consultant from 1994-1997, till he became a full-time writer in 1998. He did that for a year before joining Curtis Brown Australia as a part-time literary agent in 1999. In January 2002 Garth went back to being a dedicated writer again, despite his belief that full-time writing explains the strange behavior of many authors.
He now lives in Sydney with his wife, two sons and lots of books.
Other Books By Garth Nix
Other LitStack Resources
Be sure and check out the LitStack Toolkit for other author interviews and articles on creative writing for authors by authors, and then head over to read other articles by contributing writer Tee Tate.
As a Bookshop affiliate, LitStack may earn a commission at no cost to you when you purchase products through our affiliate links.
Subscribe to our Newsletter