We are here to help you find some balance in your writing. We recommend five great writing retreats and some books to help you learn to trust your ability to write freely, without distractions.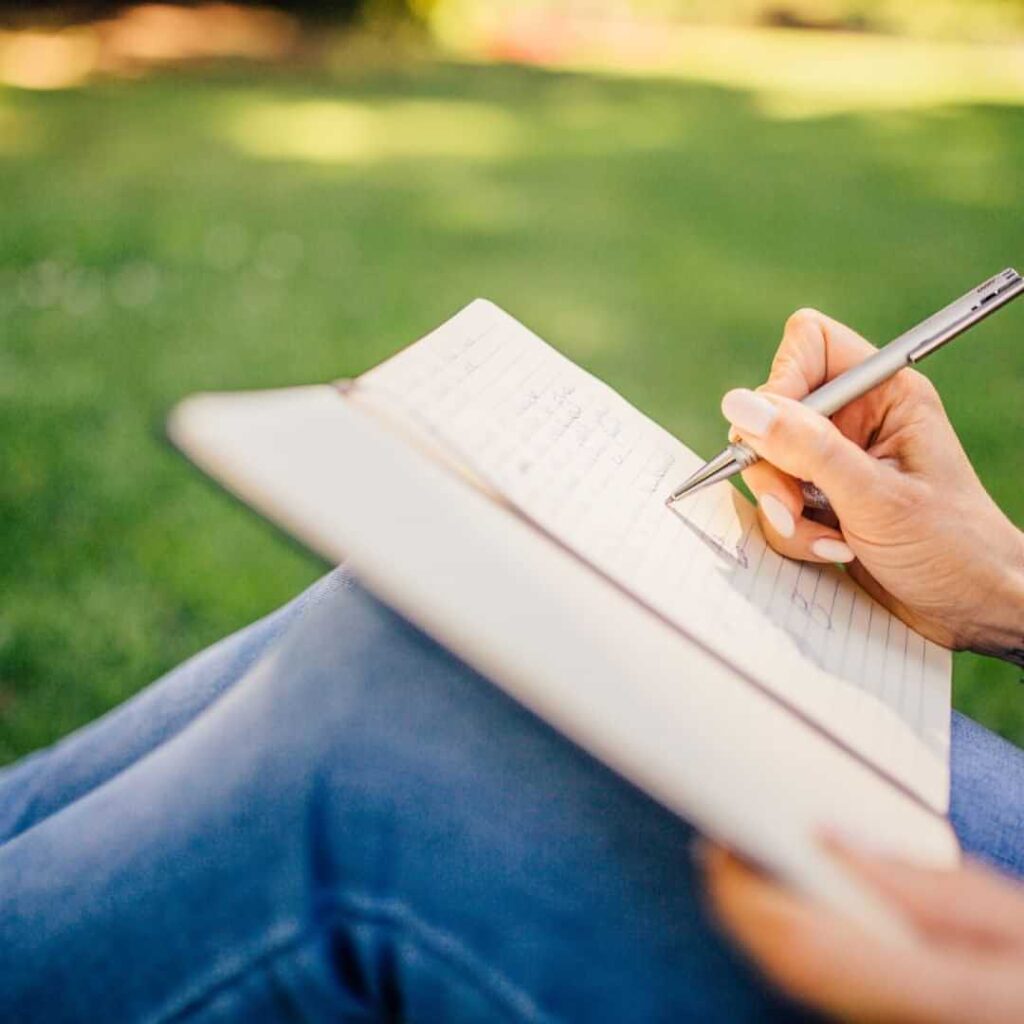 Table of Contents
Writers Are Tough But Not So Good At Balance
Writers are tough. You toil for hours at the keyboard in solitude, reading and alternatively praising or cursing the words you've written. You scour the imagination and, undaunted, throw away more ideas than you use. Then, hopefully, you dive back in and keep writing. 
Tough, yes. But not so good at balance. Balance is what Virginia Woolf meant by "a room of one's own." A place where you are physically and mentally secluded, free from intrusions not only exterior but interior. A room of one's own that not only locks out the dogs, the spouse, the children, and the train horn, but that also frees the writer from inner intrusions. 
Distractions are the Enemy
Remember Jack Torrance's writing in The Shining? The Overlook's distractions made sure Jack couldn't get past one sentence. Better if Jack had been a dull boy.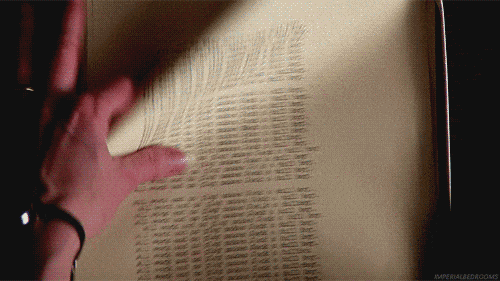 Distractions hamper inspiration and upset balance. Demands on time and attention are anathema to attaining high word counts and can defeat the achievement of daily goals. Since 2020, the work of craft has become more difficult to practice because day-to-day life has become more cluttered with distractions. Balance almost seems to be a four-letter word, or something out of high fantasy.
This, I've discovered, has certainly been the case for me and other writers, a state of imbalance magnified by the stresses of the pandemic. Waves of inactivity causing gray clouds of depression have cut asunder us creators from our creations. The production of art, and for some, any creative activity, has become difficult to embrace.
A Place to Concentrate and Balance
What can you do if that imbalance has not disbursed, and the cloud has thickened since the end of the pandemic? Aside from noise-canceling earbuds, the answer is simple, though not always an easy one to manifest monetarily. An essential weapon in any craft arsenal is writing retreats, especially a retreat that allows plenty of concentrated writing time. 
Recently, I spent a few days in Richmond, Virginia with my fellow authors and editors from my publishing house, City Owl Press. We typically do this annually and are very fortunate to take a few days away to seclude ourselves in beautiful spaces. We bounce ideas off one another and spend glorious, solitary hours finding balance, catching up on our word counts.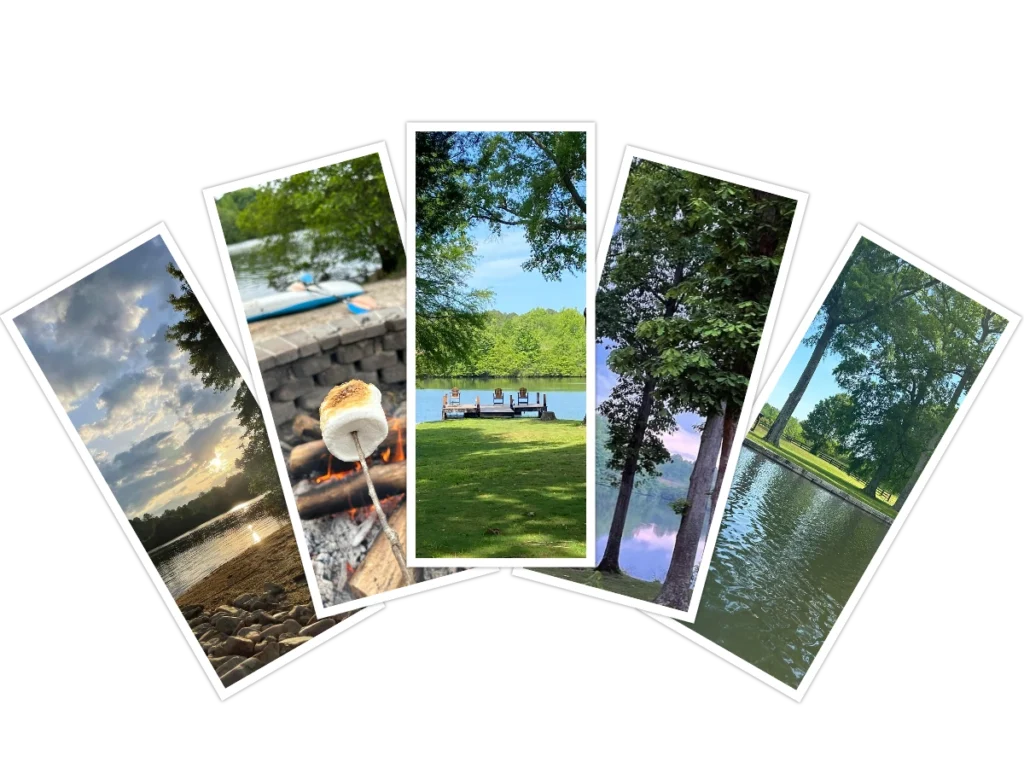 There are writing retreats not affiliated with publishing houses. Some writing retreats are specific to professional organizations or academic institutions. These gathering places let participants network with other writers or learn from industry professionals. 
The Benefits of Writing Retreats
The most common benefit of writing retreats is that you can concentrate on the craft. There are healthy distractions, sure, but you immerse yourself in the craft of writing. You are either learning how to strengthen your talent, discovering the tools necessary to improve that talent, listening to others who have done so, or spending time actively applying these lessons to your own work. 
You do this in a focused manner, in the company of others, with a shared purpose: to learn to write without distraction.
How to Make the Most of Your Retreat Experience
It's inevitable that distractions will come, even in writing retreats. You travel, you absorb a panel or some wild, unbelievable story from a legendary editor and you forget, for a moment, about your word count. It can happen, even at the "Write or Die Retreat" you dropped a few hundred bucks on to assure you got your work finished. 
What I've found is that going into a retreat with a self-imposed agenda will keep you scheduled and disciplined so that you use all that is being offered.
Things to consider:
Set an overall writing goal. Do you want to complete two chapters? Five? Or, is there a specific word count you have? Whatever you plan, give yourself a realistic goal and stick to it before anything else is completed. Divide your writing time around any panels or social events you'd like to attend because the focus of the retreat (if it is a writing retreat) should be writing.
Give yourself allowances for not hitting goals, but make sure there are rewards for ticking off those goals as well. (This should apply to your daily writing goals, IMHO). Don't work yourself so hard that you forget that relaxation and decompressing from the work you do at the retreat is part of the creative process. 
Observe and process. How are others setting their goals and spending their time? How do they apply the retreat lessons they learn to their writing practices? Don't be afraid to discuss this with your fellow retreat participants. 
Ask questions. Don't pretend you know everything. That isn't helpful in changing a tire and it won't be in discovering how to perfect your craft. Experts and educators often attend these retreats to share the knowledge they've gained. They were once where you are now. Take advantage of where you are and who you're with by asking how you can garner that same knowledge.
5 Great Retreats We Like
If we could get away with it, we'd give you a massive list of all the best retreats and conferences available around the world. But we have a word count and we're sticking to it. We recommend checking out various professional organizations like SFWA or Codex Writers. Or run an extensive Google search to discover retreats that pique your interest. 
Here are 5 great retreats we recommend, with brief descriptions of each.
Set schedule that includes classes on social media instruction, journaling, white water rafting and daily, morning two mile runs. There is also the Writers Who Run 10K & 5K Race for Literacy, which raises money for a Georgia-based children's literacy program and kids' books for schools. (source) 
Memoirist and podcaster Valerie Ihsan's retreat in the Pacific Northwest hosts only a few participants. The benefit of the small retreat is in the intimate setting and the thorough approach to honing the writers' craft. Classes include structure, story hypothesis, plotting that doesn't hurt, author action plans. There is also yoga and meditation and two half hour coaching sessions with Ihsan. (source) 
Hosted on Lake Quinault in the Quinault Rainforest, the Rainforest Writers Village retreat is touted as a program to set all but writing aside. Begun in 2007 with 28 writers, the focus is on "solitary and community writing in an isolated environment supported by a collective of contemporaries of like mind[ed] pursuits." (source)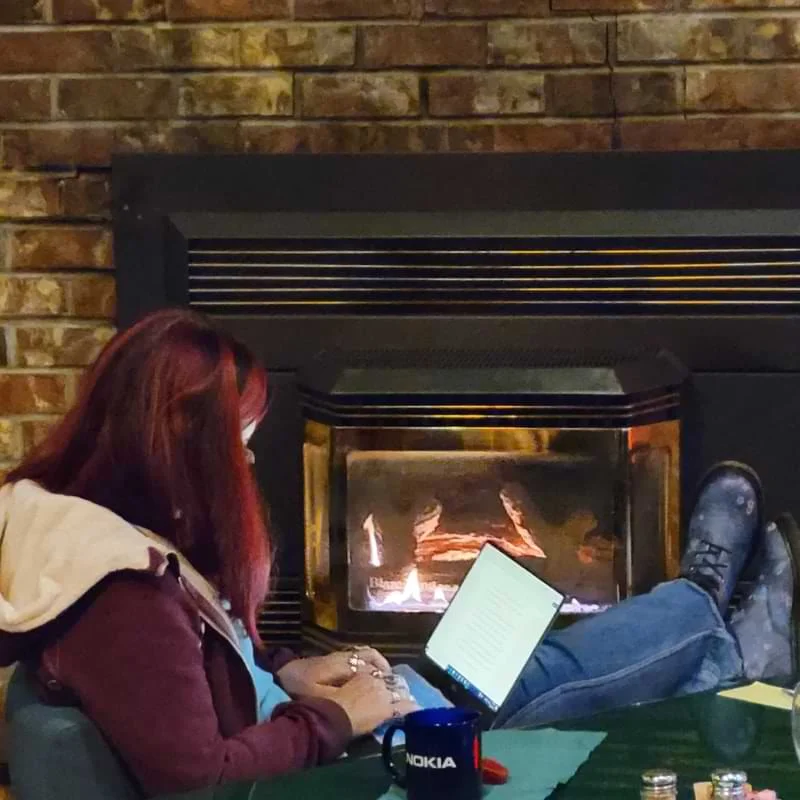 The Tinker Mountain Writers' Workshop at Hollins University in Roanoke, Virginia, features manuscript workshops and generative classes in poetry, fiction, creative nonfiction, and multi-genre work. It also features craft talks, individual conferences with faculty members, readings, and opportunities to socialize with other writers and industry professionals during this four-day workshop. (source)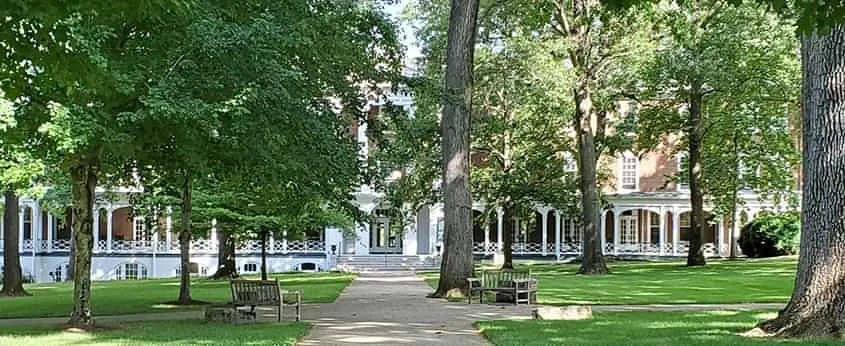 Nestled around the historic Chautauqua Institution in Chautauqua, New York, this workshop hosts classes in poetry, fiction and creative nonfiction along with readings and panels. (source)

Retreat At Home
The productivity we manage at a retreat, a focus centered on craft and goals, is transferable to home once you've unpacked your bags. The inspiration you garnered during your retreat and the lessons you learned can apply to your daily writing routine. At the least, you can weave them throughout your routine to make sure you don't lose momentum. Here are a few brief suggestions for interjecting some of those habits and practices into your daily writing life. 
Craving silence to knock out the last few chapters of your book? Rent out a Tiny Home/Airbnb for a weekend to a little quiet time, or, 
Steal away to the library or coffee shop with your noise canceling headphones.
Pick up your favorite craft book for a refresher before you begin a new project.
Meditate or take a walk to focus yourself before you sit down to write. 
Start with one word, then the next and the next, just be sure to start. 
Whatever process you use to improve your craft–retreat or academic study, practice or reading craft books–one thing is clear: the determined writer is the one that never ceases learning and the one that is always searching for improvement. Don't give up! 
We Did a Quick Google Search for Articles About Writing Retreats
At Poets & Writers Org: Twenty-Two of the Most Inspiring Writers Retreats in the Country
At Lonely Planert: The best writing and art retreats around the world – Lonely Planet
At the Write Life: 25+ Incredible Writers Retreats to Attend in 2023
At Electric Literature: 7 Solitary Residencies for Writers Who Are Hermits – Electric Literature
Books to Help You Achieve Balance
As a Bookshop and Amazon affiliate, LitStack may earn a commission at no cost to you when you purchase products through our affiliate links.
Subscribe to our Newsletter