Here are seven author birthdays for this week. Check out which authors are your favorites, and find out who shares your day. You can find the books relating to our author picks at our bookshop, on our list of Sharon's Birthday Picks.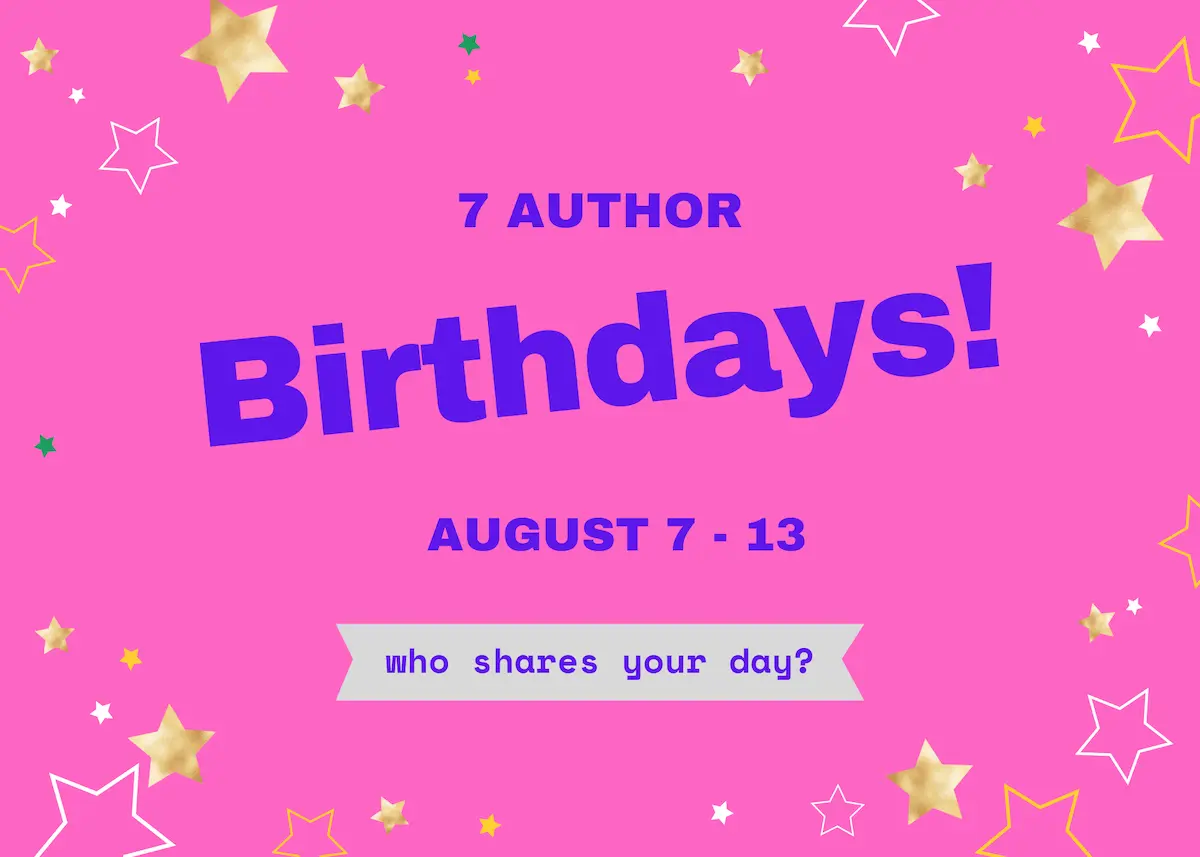 This Week's Author Birthdays:
---
Jerry Pournelle – August 7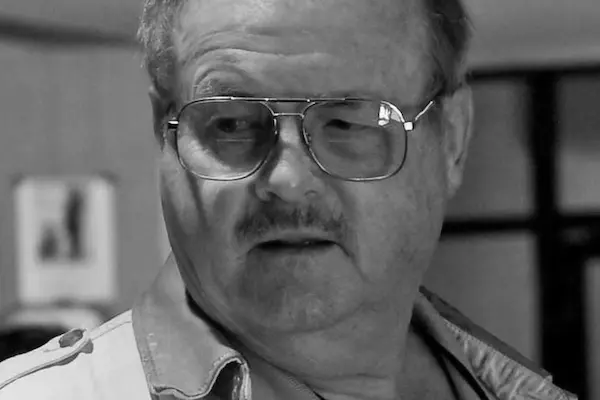 On this day, August 7, in 1933, Jerry Pournelle was born in Shreveport, LA. Although his name is tied mainly to science fiction, he had a PhD in political science, was a noted journalist, and worked in the aerospace industry (co-writing The Strategy of Technology, which has been used as a textbook at West Point and the US Air Force Academy, as well as other military institutions).
He was a regular contributor to the computer magazine Byte after which he helped launch the independent tech/political site aNewDomain. He died in his sleep in 2017 of heart failure; he was 84.
---
Sara Teasdale – August 8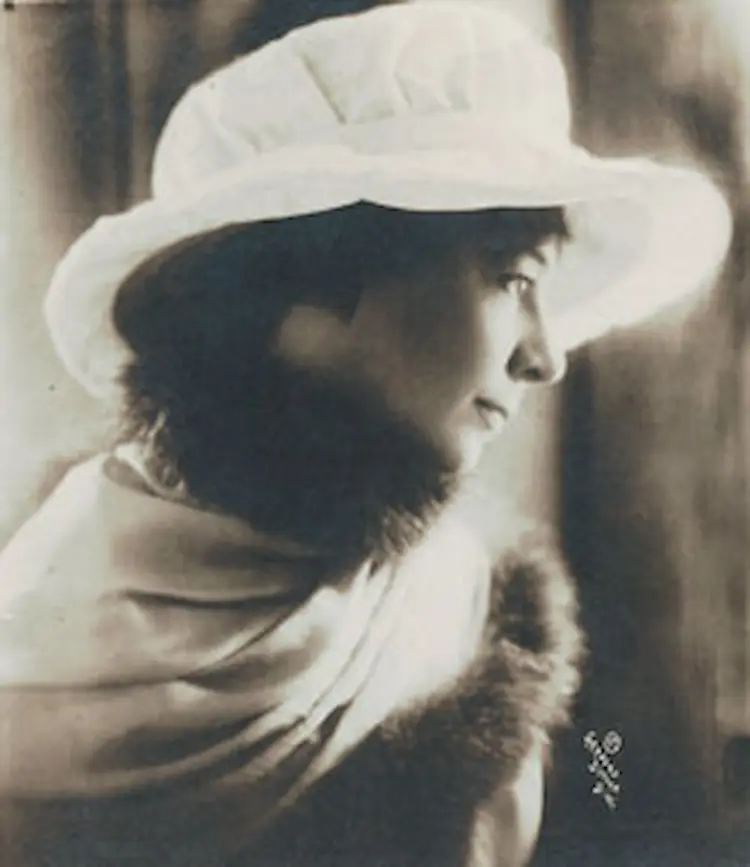 On this day, August 8, in 1884, Sara Teasdale was born in St. Louis, MO. A famous lyrical poet in her day, she was the first woman to receive the Pulitzer Prize in Poetry for her collection, Love Songs, in 1918.
After a life of poor health, she committed suicide in 1933, fifteen years after penning perhaps her best known work, "I Shall Not Care" (which contemplated death) and two years after the suicide of good friend and fellow poet Vachel Lindsay. She was 48.
---
Pamela Lyndon (P.L.) Travers – August 9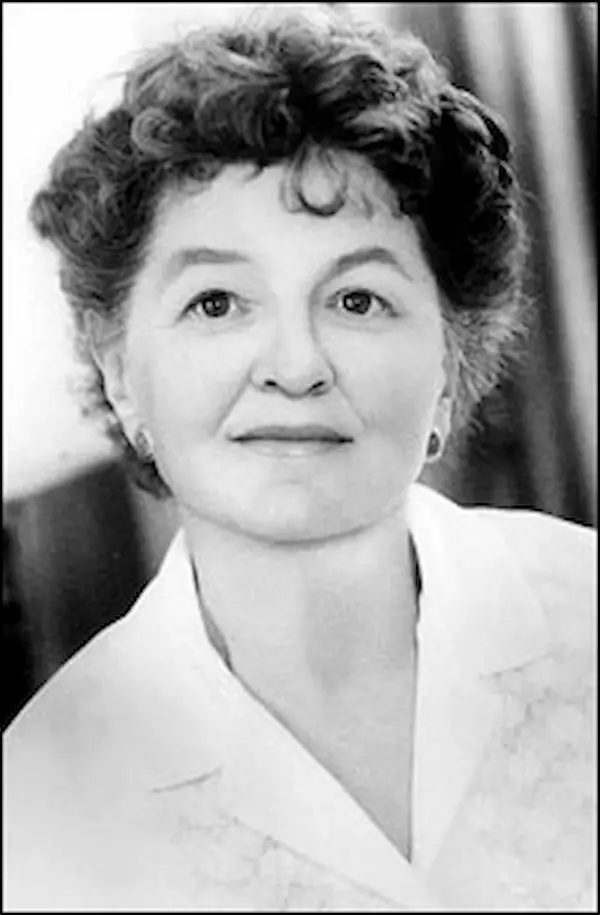 On this day, August 9, Pamela Lyndon Travers was born Helen Lyndon Goff in Maryborough, Queensland, Australia, in 1899. First known as an actress (hence the stage name), she began writing under the pen name P.L. Travers, and in 1934 published the work that was to live on through the ages: Mary Poppins.
She continued to write works based on the fabled nanny until 1989. Although never married, she lived a fanciful life until her death in 1996, at age 96.
---
Joseph Pulitzer – August 10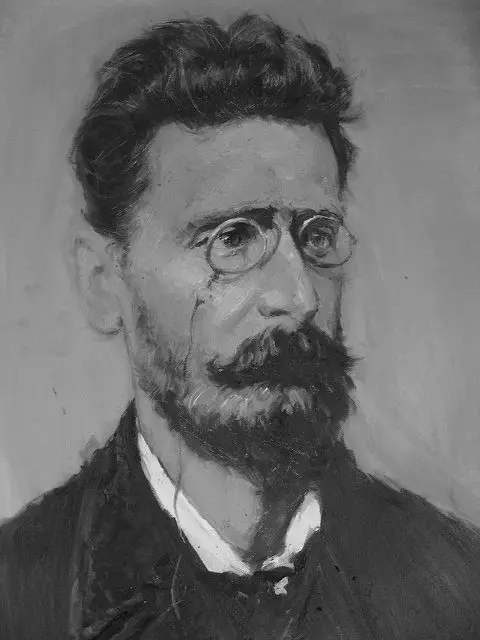 On this day, August 10, in 1847, newspaper publisher Joseph Pulitzer was born in Makó, Hungary. He came to America at age 17, recruited to fight in the Civil War. Penniless after the war, he hopped freight trains until he ended up in St. Louis. After holding numerous odd jobs, he first became a reporter in 1868 and climbed in the industry, culminating in his buying the St. Louis Post-Dispatch in 1879 and New York World in 1883, taking on the newspaper empire of William Randolph Hearst.
He died in 1911 at age 64. Six years later, the Pulitzer Prizes were established by Columbia University in his honor, using funds he bequeathed to recognize artistic and journalistic excellence.
---
Alex Haley – August 11
On this day, August 11, in 1921, Alex Haley was born in Ithaca, New York. He was author of the 1976 novel Roots: The Saga of an American Family, a fictionalized account of his own family's history, for which he was awarded a special Pulitzer Prize. One year later, the book was made into the popular television miniseries, Roots, which was seen by a record breaking 130 million viewers.
He also was the ghostwriter for The Autobiography of Malcolm X. He died of a heart attack in 1992; he was 80.
---
William Goldman – August 12
On this day, August 12, in 1931, William Goldman was born in Highland Park, Illinois. Perhaps best known as a prolific screenwriter, winning Academy Awards for penning screenplays for Butch Cassidy and the Sundance Kid and All the President's Men, he also was a novelist, memoirist, playwright, short story author and children's literature writer. He is the author of Adventures in the Screen Trade, a staple for writers.
Perhaps his most endearing work, for which he wrote both the novel and the screenplay, is The Princess Bride. He died in 2018 due to complications from colon cancer and pneumonia; he was 87.
---
Alfred Hitchcock? – August 13
On this day, August 13, in 1899, Alfred Hitchcock was born in London, England. Genius film director and producer, master of suspense, god of the psychological thriller, innovator in many aspects of filmmaking technique and with a distinct directorial style that has been often imitated but never replicated, he espoused that "drama is life with the dull bits cut out."
No this is not April first. Alfred Hitchcock was a writer. He wrote many final draft screenplays for his movies, taking over final control from famous writers, with his wife, Alma Reville, who was often credited as continuity expert on his films. Alfred Hitchcock died in Los Angeles in 1980 at age 80.
Other LitStack Resources
Be sure to look at other Author Birthdays, a weekly feature on LitStack from contributing writer Sharon Browning, and be sure and support independent bookstores – buy a book today at LitStack Bookshop, with tons of author birthday titles on our list of Sharon's Birthday Picks.
As a Bookshop affiliate, LitStack may earn a commission at no cost to you when you purchase products through our affiliate links.
Subscribe to our Newsletter