Elsewhere, a story collection humming with wit and style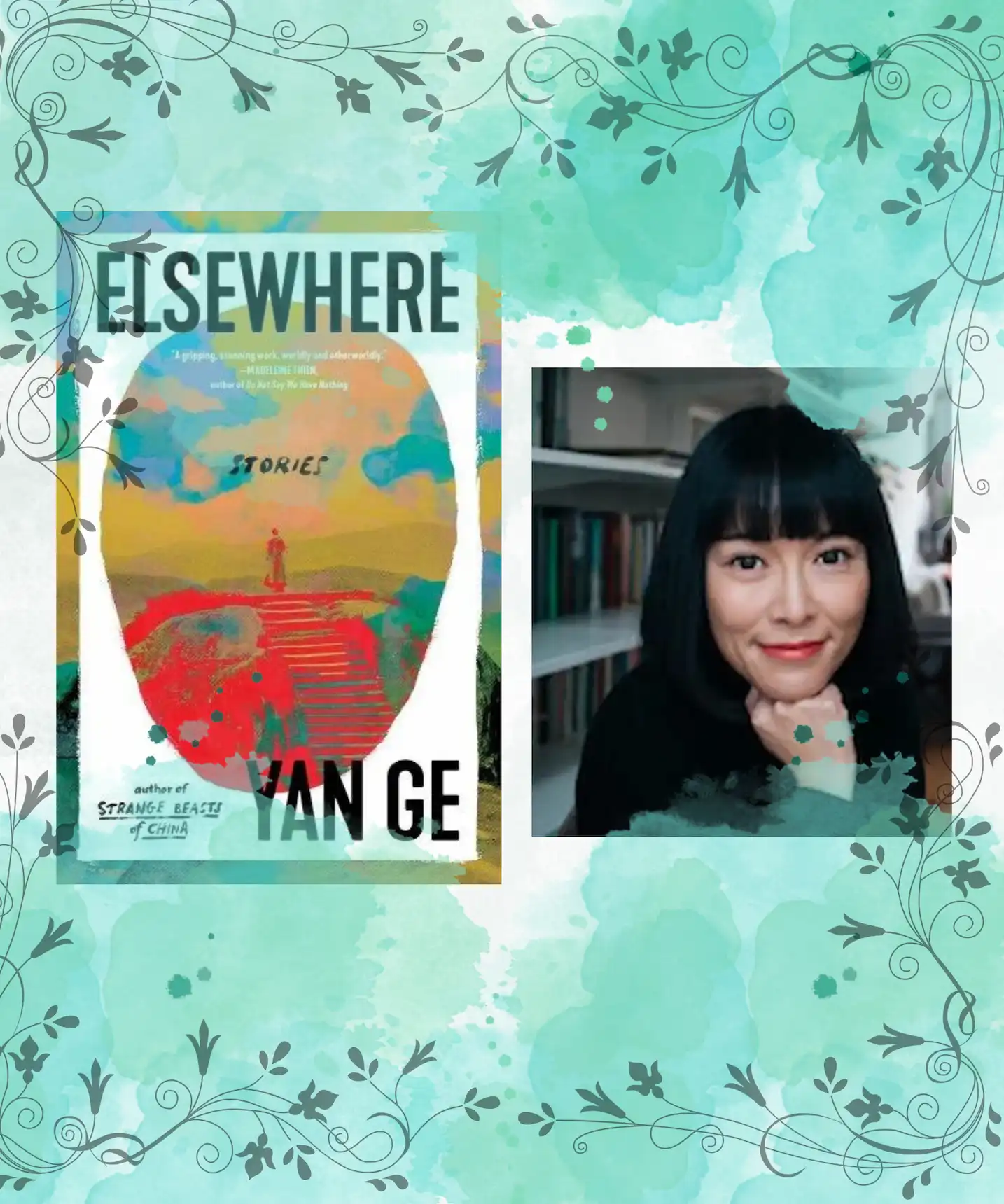 In this Spotlight:
A Shimmering English-Language Debut
From multi-award-winning author Yan Ge, a shimmering, genre-bending English-language debut that announces the next phase in a major literary career.
In twenty years, Yan Ge has authored thirteen books written in Chinese, working across an impressive range of genres and subjects. Now, Yan Ge transposes her dynamic storytelling onto another linguistic landscape. The result is a collection humming with her trademark wit and style—and with the electricity of a seasoned artist flexing her virtuosity with a new medium.
About
Elsewhere
A young woman bonds with an encampment of poets after a devastating earthquake. Against her better judgment, a college student begins to fall for an acquaintance who might be dead. And a Confucian disciple returns to the Master bearing a jar full of grisly remains. Weaving between reality and dreamy surreality, these nine stories wend toward Elsewhere, a comforting, frustrating, just-out-of-reach place familiar to anyone who has ever experienced longing. Through it all, Yan Ge's protagonists peer thoughtfully at their own feelings of displacement—physical or emotional, the result of travel, emigration, or exile. Brilliant and irresistibly readable, Elsewhere explores the utility (or not) of art in the face of lonesomeness, quotidian, and spectacular.
This highly anticipated collection is further proof that Yan Ge is a generational literary talent, to be watched closely for decades to come.
About Yan Ge, Author of
Elsewhere
Yan Ge (Chinese: 颜歌; born 1984) is the pen name of Chinese writer Dai Yuexing (戴月行).
Yan Ge was born Dai Yuexing in 1984 in Sichuan, China. She began publishing in 1994. She completed a PhD in comparative literature at Sichuan University and is the Chair of the China Young Writers Association. Her writing uses a lot of Sichuanese, rather than Standard Chinese (Mandarin). People's Literature (Renmin Wenxue 人民文学) magazine recently chose her–in a list reminiscent of The New Yorker's '20 under 40' – as one of China's twenty future literary masters. In 2012 she was chosen as Best New Writer by the prestigious Chinese Literature Media Prize (华语文学传媒大奖 最佳新人奖).
She is a fiction writer in both Chinese and English, and is the author of thirteen books in Chinese, including five novels. The first of her Chinese-language novels to be translated and released in the US, Strange Beasts of China, was one of The New York Times Notable Books of the Year. Yan's English writing has appeared in The New York Times, the Irish Times, TLS, the Stinging Fly, and more. She has an MFA in creative writing from the University of East Anglia where she was the recipient of the UEA International Award for 2018-2019. She lives in Norwich with her husband and son.
Praise for
Elsewhere
"Yan Ge explores human connections and disruptions in this ethereal collection…Yan combines dry and subtle humor with her evocative lyrical style. These stories brim with intelligence."—Publisher's Weekly
"A bold, confident book that delights in written language even as it probes it."—Kirkus
"As haunting, dreamlike, and addictive as a melatonin-induced slumber."—Nylon
"Do you remember the feeling of not wanting anyone else to discover your favorite band? Of the music speaking to you as though it were some extraordinary secret only you could understand and decode? Yan Ge's Elsewhere, in all its spellbinding, strange, wondrous and captivating glory, is such a book: let me hold on to it a little while longer before you experience it too. A bewitching collection of stories that will leave you awestruck, shaken, and wanting to reach for it again and again."—Paul Yoon, author of Run Me To Earth
"Yan Ge is one of the most surprising writers I've read in recent years, a fantastic storyteller who never fails to thrill me. …her stories are both expansive and precise, their range of subjects and approaches suggesting few bounds to the subversive pleasures her stories might deliver. I suspect that even now Yan Ge is racing ahead of us lucky readers, off to explore the outer limits of possibility."—Matt Bell, author of Appleseed
Other Books by Yan Ge
Other LitStack Resources
Be sure and check out other LitStack Spotlights that shine a light on books that have made it onto our TBR list.
As a Bookshop affiliate, LitStack may earn a commission at no cost to you when you purchase products through our affiliate links.
Subscribe to our Newsletter