A vivid and moving reimagining of the myth of Medusa and the sisters who loved her.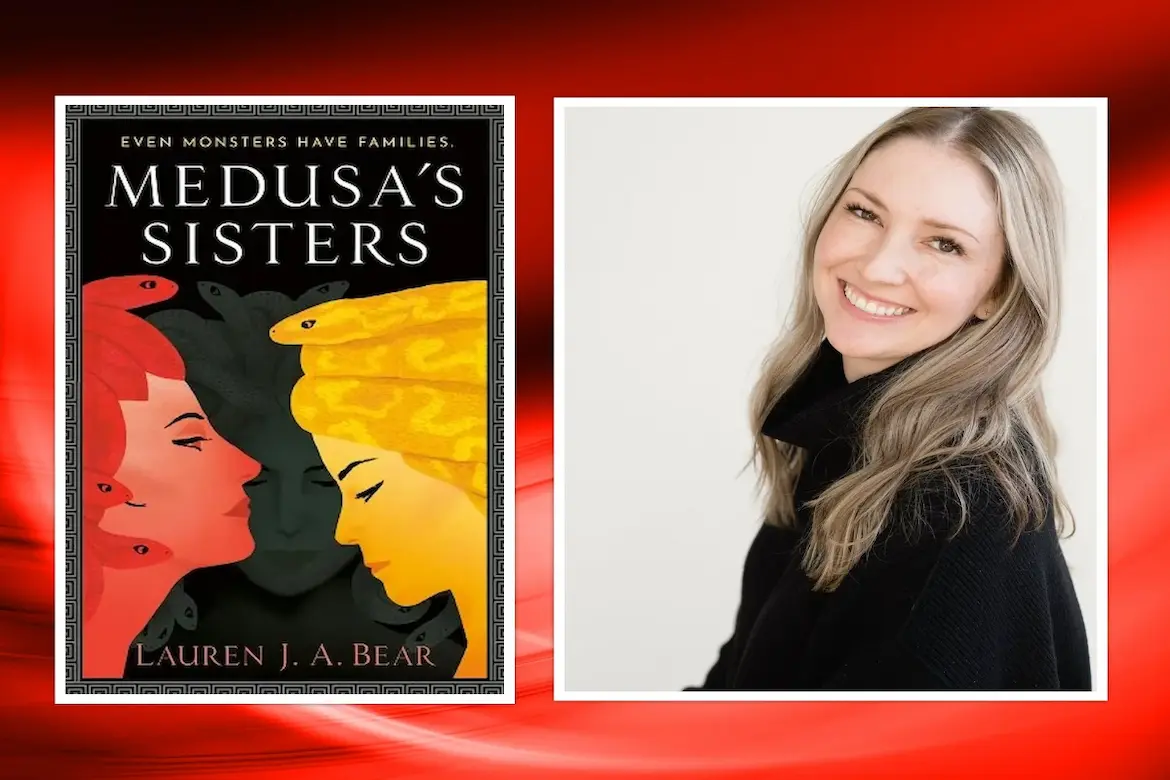 In this Spotlight
The end of the story is only the beginning…
Debut novelist Lauren J.A. Bear blends myth, sisterhood and the lives of immortals straddling the lines between mortals and the supernatural. But at its heart, "Medussa's Sisters" is a story of family, loyalty and what lies beyond the myths of the past.
About Medusa's Sisters
Even before they were transformed into Gorgons, Medusa, Stheno, and Euryale were unique among their immortal family. Curious about mortals and their lives, Medusa and her sisters entered the human world in search of a place to belong, yet quickly found themselves at the perilous center of a dangerous Olympian rivalry and learned—too late—that a god's love is a violent one.
Forgotten by history and diminished by poets, the other two Gorgons have never been more than horrifying hags, damned and doomed. But they were sisters first, and their journey from lowly sea-born origins to the outskirts of the pantheon is a journey that rests, hidden, underneath their scales.
Monsters, but not monstrous, Stheno and Euryale will step into the light for the first time to tell the story of how all three sisters lived and were changed by each other, as they struggle against the inherent conflict between sisterhood and individuality, myth and truth, vengeance and peace.
Praise for Medusa's Sisters
"Medusa's two almost-forgotten sisters— Stheno and Euryale—come to enchanting life, telling their own stories, bound to Medusa yet separate and fiercely free to make their own destiny. Medusa's Sisters gives us an intimate look at what it means be an immortal yet walk and live among human beings. Lyrical, exquisitely detailed, and poignant."—Margaret George, New York Times bestselling author of Helen of Troy and The Confessions of Young Nero
"With stunningly beautiful prose, Lauren J.A. Bear has deftly tugged on myths of old to weave a fresh and feminist modern legend from the dusty references of Medusa's once-forgotten sisters. Perfect for fans of Circe, this is easily one of the best books I've read this year. Prepare to be enthralled!"—Stephanie Marie Thornton, USA Today bestselling author of Her Lost Words
"Medusa's Sisters is a wonderful, powerful story that totally absorbed me. Clothed in Greek mythology, it explores the loyalties and conflicts of family—especially the relationship between sisters who are bound together at birth but also need the independence to claim a life of their own. It is a compliment to Ms. Bear's writing that I never saw monsters, only sisters." —Anne Bishop, New York Times bestselling author of The Queen's Price and Crowbones
"Medusa's Sisters is a stunning debut. Lauren Bear writes with lyrical elegance, her gorgeous prose illuminating the fierce power of women, the bonds of sisterhood, and the enduring strength of myths and legends. A gloriously feminist novel that achieves both historical richness and modern relevance. As thought-provoking as it is entertaining. I couldn't put it down."—Mimi Matthews, USA Today bestselling author of The Siren of Sussex
"Lyrical, brilliant, and deeply moving, Medusa's Sisters connects the stars—the myths you thought you knew—in startling new ways. Prepare to be devastated."—Mary McMyne, author of The Book of Gothel
"Alive with soaring poetry and myth, Medusa's Sisters sparkles as a delightfully feminist subversion of the maligned and forgotten Gorgon women, reframing and bringing their shadowy legend fiercely, vengefully, into the light. A bold and beautiful tale about sisterhood, motherhood, and what it truly means to be a woman."—Olesya Salnikova Gilmore, author of The Witch and the Tsar
"In giving a voice to those long silenced, Medusa's Sisters brings the cosmology of ancient Greece to vivid life, writhing and seething with numinous possibility. It is a story of monsters and mortals, and the gods who use them both with careless cruelty."—Jacqueline Carey, New York Times bestselling author of Kushiel's Dart and Cassiel's Servant
"Bold, beautiful, and brilliantly subversive, Bear's incredible debut is engrossing from the very first page. With her ambitious storytelling, Bear breathes life to characters often reduced to the shadows, and has proven herself as a talent to watch!"—Claire M. Andrews, author of the Daughter of Sparta trilogy
"A must-read for Greek mythology fans seeking new depth in their tales and those who enjoyed Madeline Miller's Circe or Pat Barker's The Silence of the Girls."—Library Journal (starred review)
"Debut novelist Bear has artfully fashioned an entrancing tale that not only perfectly captures in poetic prose both the fabled glories and gritty realities of ancient Greece, but also features a trio of sisters, who, despite being mythological beings, seem all-too real and relatable by virtue of Bear's gift for incisive characterization."—Booklist
About Lauren J.A. Bear, Author of Medusa's Sisters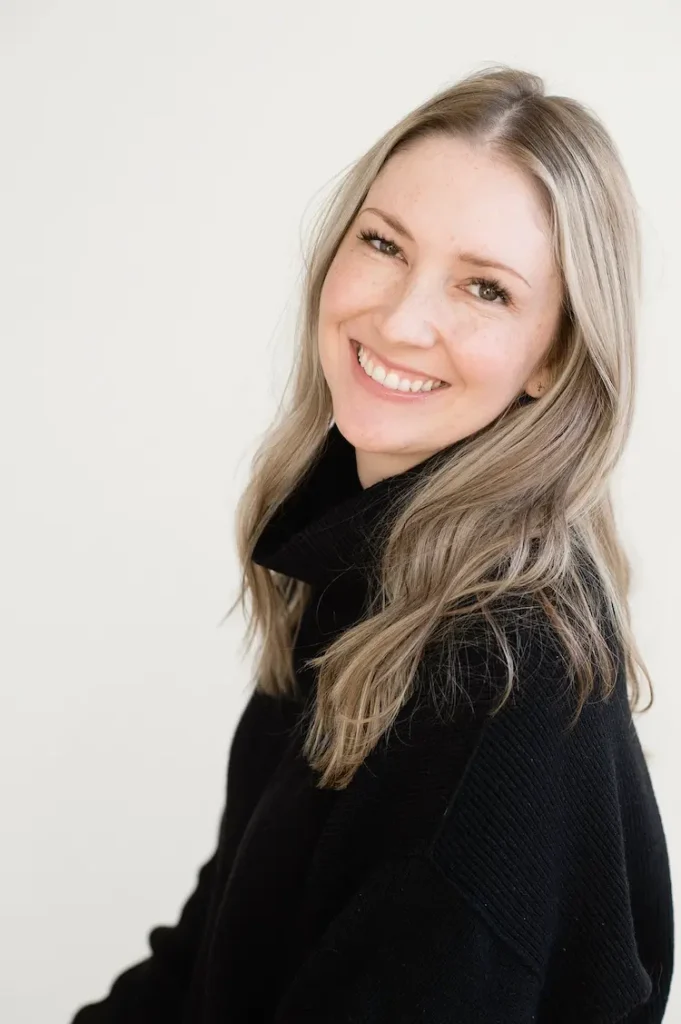 Lauren J.A. Bear was born in Boston and raised in Long Beach. After studying English at UCLA and Education at LMU, she taught middle-school Humanities for over a decade — and survived! She is a teaching fellow for the Holocaust Center for Humanity, and lives in Seattle with her husband and three young children. She likes crossword puzzles and being on or near the water without getting wet.
You can find and follow Lauren J.A. Bear on her website, and on Instagram, Twitter, Goodreads, and TikTok.
Other LitStack Resources
Be sure and check out other LitStack Spotlights that shine a light on books we think you should read.
As a Bookshop affiliate, LitStack may earn a commission at no cost to you when you purchase products through our affiliate links.
Subscribe to our Newsletter