Here are seven author birthdays for this week. Check out which authors are your favorites, and find out who shares your day. You can find the books relating to our author picks at our bookshop, on our list of Sharon's Birthday Picks.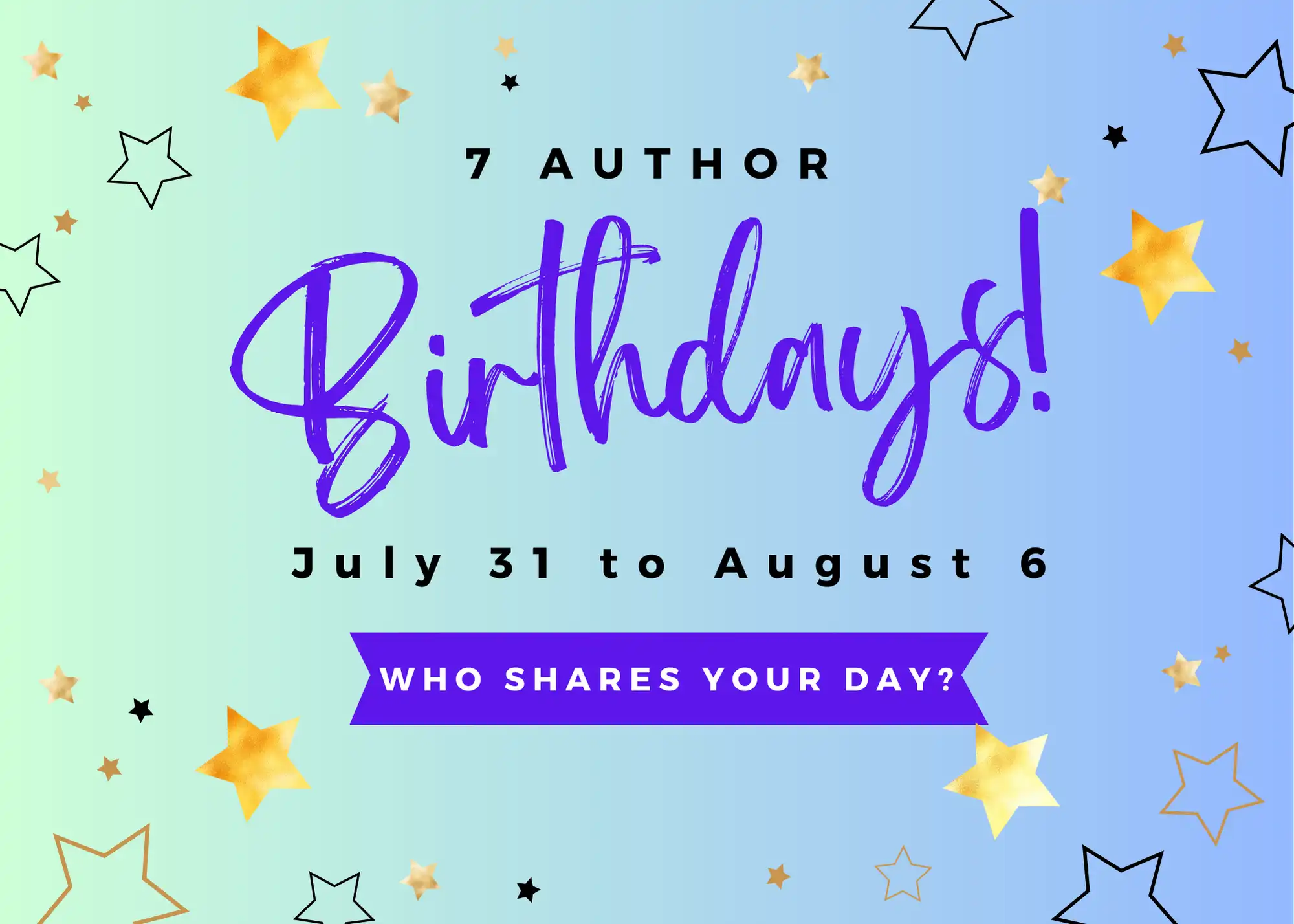 In This Week's Author Birthdays:
---
J.K. Rowling – July 31
On this day, July 31, in 1965, J. K. Rowling was born in Yate, South Gloucestershire, England. Possibly one of the most familiar authors of our day and age, her rags to riches story as well as her philanthropy made her a larger-than-life character until her negative views on transgender people and their civil rights came to light and her reputation appropriately faltered. 
Author of the mega-selling Harry Potter books (as well as several companion works), the adult novel The Casual Vacancy, and the Cormoran Strike detective series (published under the pen name of Robert Galbraith), today Ms. Rowling turns 58.
---
Herman Melville – August 1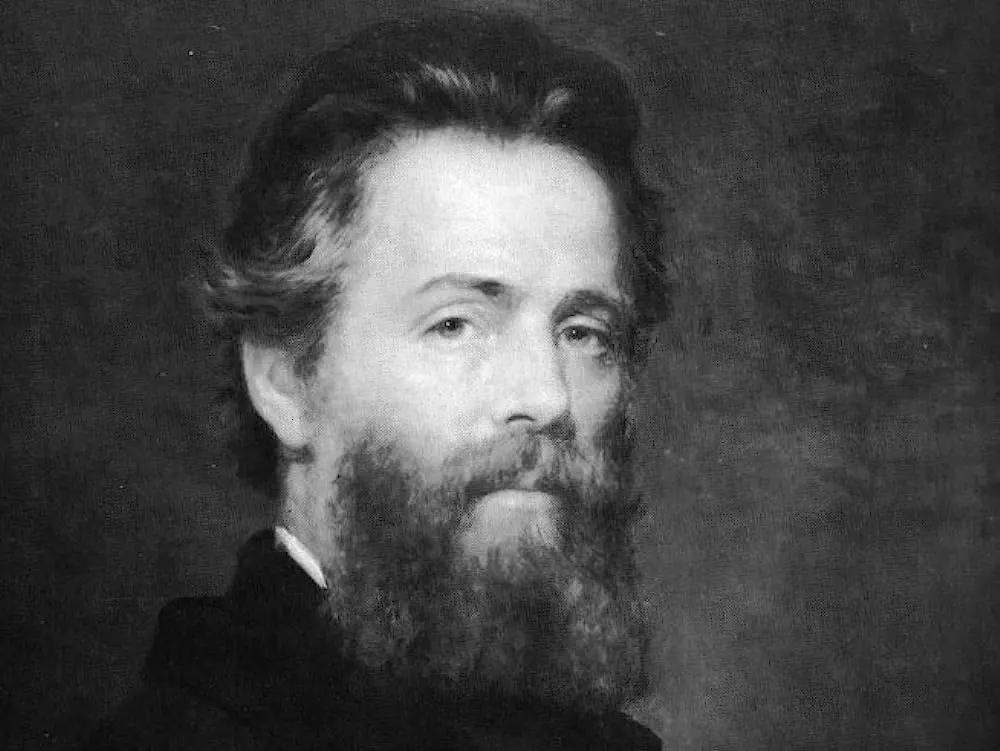 On this day, August 1, in 1819, Herman Melville was born in New York City. While Moby Dick is his best-known work, he also authored such familiar works as Bartleby, the Scrivener and Billy Bud, Sailor. Grandson of a participant in the Boston Tea Party, son of a traveling importer of French dry goods, Melville himself was a sailor; working on whaling ships, jumping ship to spend time with a tribe of cannibals, taking part in a mutiny, and spending time as a beachcomber. 
He achieved only modest success in his lifetime (dying of heart disease at age 72); it was not until a century later that Moby Dick was recognized as one of the greatest American novels. 
---
Isabel Allende – August 2
On this day, August 2, in 1942, Isabel Allende was born in Lima, Peru, where her father was a Chilean diplomat. Her seminal novel, The House of the Spirits, started as a letter to her ailing grandfather, and established her as a vivid storyteller and a master of the writing style known as magical realism. Now the author of 27 works and living in California, her works have been translated into over 30 languages and have sold over 56 million copies. 
She has won numerous awards for her writing, and in 2014, President Barack Obama awarded her the Presidential Medal of Freedom. Today, she turns 81.
---
Phyllis Dorothy James (P.D. James) – August 3
On this day, August 3, in 1920, Phyllis Dorothy James (better known as P. D. James) was born in Oxford, England. She left school at 16 due to family finances (and a father who didn't believe in higher education for girls), married at age 21 and had two children, then had to support them when her husband was confined to a psychiatric institution. She published her first detective novel in 1962; it was also the debut of her best-known character, investigator/poet Adam Dalgliesh. 
By the time she died in 2014 at age 94, she had written over 20 novels, amassed numerous awards, became a Peer of the Realm, and been given a host of honorary degrees. Not bad for a gal who never finished high school.
---
Percy Bysshe Shelley – August 4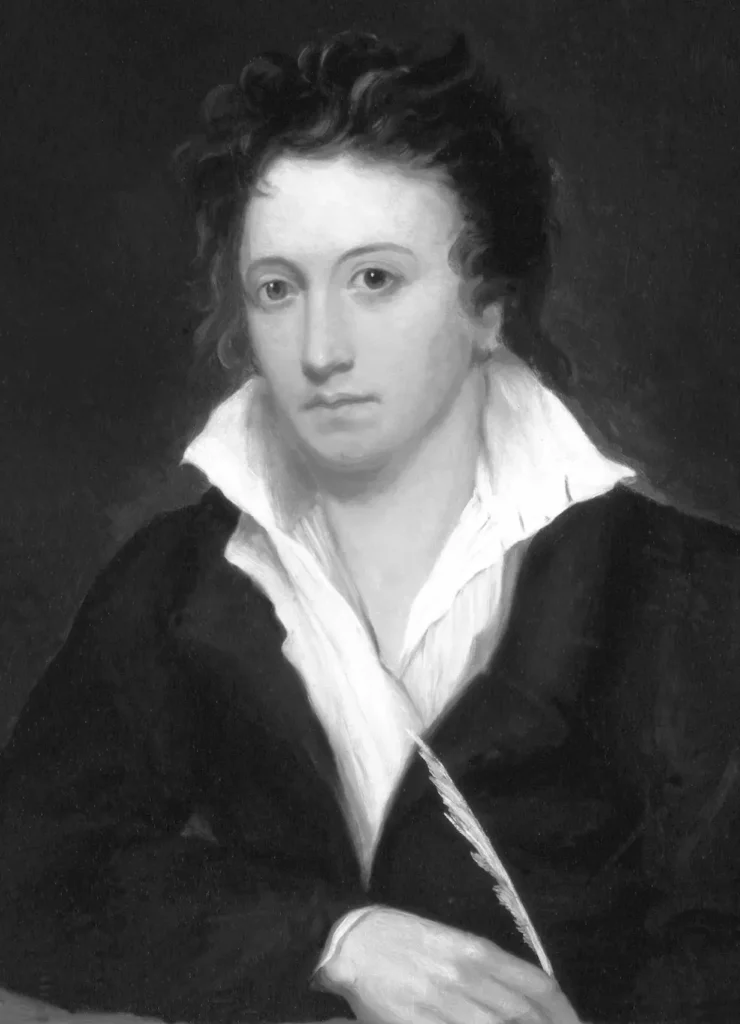 On this day, August 4, in 1792, Percy Bysshe Shelley was born in Horsham, Sussex, England. Considered one of the finest lyric poets of the English language, he was not well known during his lifetime, perhaps because not many were willing to publish his works due to his radical political and social views (editors and publishers were afraid that they themselves might be arrested for supporting blasphemy and sedition). 
After a short life that included a friendship with Lord Byron, a convoluted and melodramatic love life and a marriage to Mary Shelley (the author of Frankenstein), he died of an (assumed) accidental drowning in 1822, one day shy of his 30th birthday.
---
Guy de Maupassant – August 5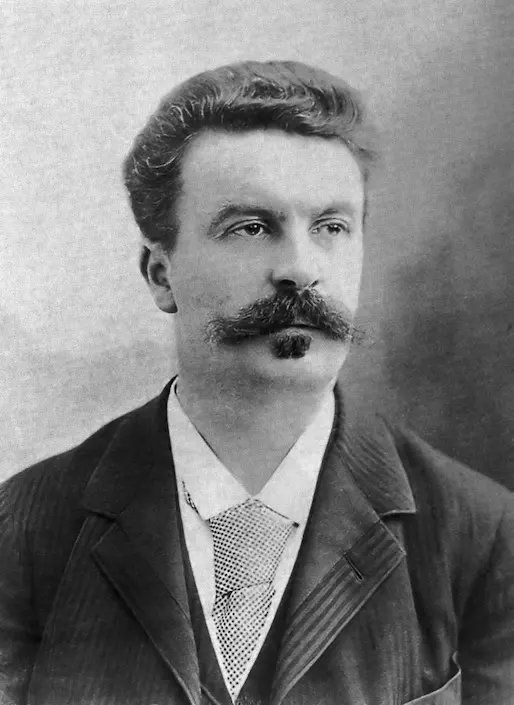 On this day, August 5, in 1850, Guy de Maupassant was born in Tourville-sur-Arques, France. Considered one of the fathers of the modern short story, he was mentored by Gustave Flaubert and Alexandre Dumas, fils. Author of over 300 short stories, six novels, three travel books, and one volume of poetry, his very first work, Boule de Suif was immensely popular, and is considered his masterpiece. 
Despite his public and critical success, he craved solitude and suffered from hallucinations, attempting suicide at age 42. He died less than two years later after being committed to a private mental asylum in Paris.
---
Paolo Bacigalupi – August 6
On this day, August 6, in 1972, Paolo Bacigalupi was born in Paonia, Colorado. His amazing debut novel, The Windup Girl, won the Hugo, Nebula, and John W. Campbell Memorial Awards in 2010 and was named by Time magazine as one of the Top 10 Books of 2009; the following year, his YA novel Ship Breaker was awarded the Michael L. Printz Award for the "best book written for teens", and was nominated for the National Book Award for Young People's Literature. 
His books often tackle social and ethical issues such as bioengineering (The Windup Girl), water rights (The Water Knife), exposing corporate malfeasance (The Doubt Factory) and illegal immigration (in the young readers work, Zombie Baseball Beatdown). Today, this charming and unassuming author turns 51.
Other LitStack Resources
Be sure to look at other Author Birthdays, a weekly feature on LitStack from contributing writer Sharon Browning, and be sure and support independent bookstores – buy a book today at LitStack Bookshop, with tons of author birthday titles on our list of Sharon's Birthday Picks.
As a Bookshop affiliate, LitStack may earn a commission at no cost to you when you purchase products through our affiliate links.
Subscribe to our Newsletter