Here are seven author birthdays for this week. Check out which authors are your favorites, and find out who shares your day. You can find the books relating to our author birthday picks at our bookshop, on our list of Sharon's Birthday Picks.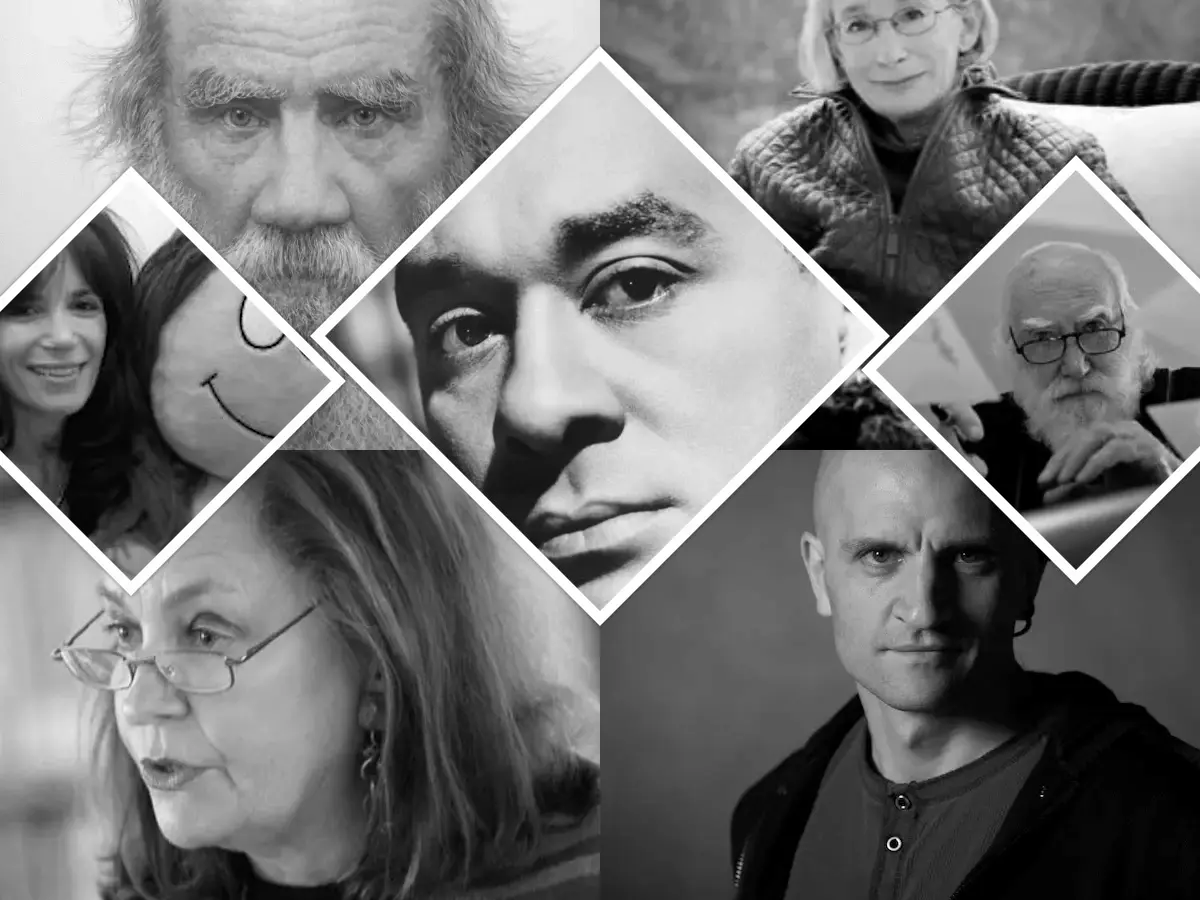 This Week's Author Birthdays:
---
Richard Wright – September 4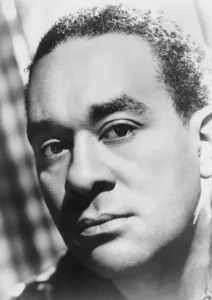 On this day, September 4, in 1908, Richard Wright was born in Plantation, Roxie, Mississippi. Although he was born prior to the modern civil rights movement and spent much of his adult life as an expatriate in France, his works such as Native Son, Black Boy and Uncle Tom's Children were some of the first and most powerful to deal with issues of racism in America, and they paved the way for many African-American writers who came after him. He died in Paris in 1960; he was only 52.
---
Cathy Guisewite – September 5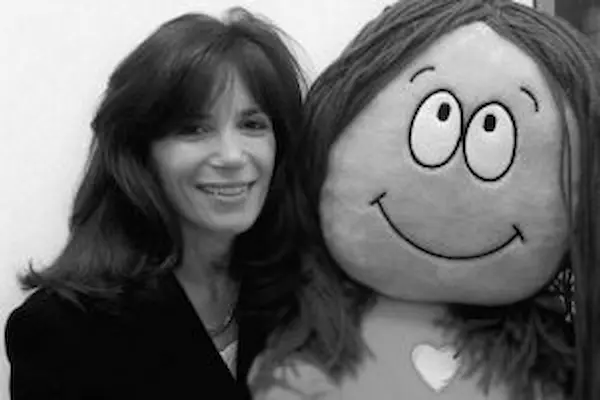 On this day, September 5, in 1950, cartoonist Cathy Guisewite was born in Dayton, Ohio. Her syndicated comic strip, Cathy, ran for 34 years, from 1976 to 2010, and at its height was carried by almost 1,400 newspapers. It focused on the challenges facing career women and their "four basic guilt groups":  eating, work, relationships and having a mother. 
In 1987, she received an Emmy Award for Outstanding Animated Program for the TV special based on her comic strip, and in 1992 she received the Reuben Award for Outstanding Cartoonist; she also holds seven honorary degrees. Today, she turns 73.
---
China Miéville – September 6
On this day, September 6, in 1972, China Miéville was born in Norwich, UK. A fantasy writer who calls his style "weird fiction", his works have won numerous awards, including the Arthur C. Clarke Award, the British Fantasy Award, the Locus Award for Best Fantasy Novel, and the Hugo Award (multiple times). Truly a unique voice with plans to "write a novel in every genre", he holds a Masters and a PhD in International Relations from the London School of Economics. 
He has also been active in anti-capitalist politics in the United Kingdom, but since 2018 has taken steps to defend his privacy following what he describes as a campaign of harassment and online defamation. Today, he turns 51.
---
Eric Hill – September 7
On this day, September 7, in 1927, children's book writer and illustrator Eric Hill was born in London, England. In 1976 he started writing stories for his young son about a playful puppy named Spot, adding to the text and simple pictures overlaying flaps that could be lifted to show where Spot had been hiding. His idea caught the eye of a literary agent, and his first book, Where's Spot?, was published in 1980 to the immediate delight of children everywhere. 
Many more books followed, and in 2008 he was appointed Officer of the Order of the British Empire (OBE) for services to children's literature. He died in 2014 at 86.
---
Marianne Wiggins – September 8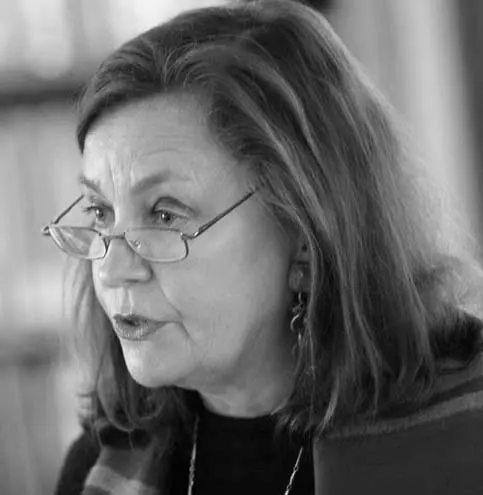 On this day, September 8, in 1947, novelist Marianne Wiggins was born in Lancaster, Pennsylvania. Author of nine novels and two story collections, her 2003 work, Evidence of Things Unseen, was a finalist for a Pulitzer Prize and was nominated for a National Book Award. She also has won an NEA grant, the Whiting Writer's Award and the Janet Heidinger Kafka Prize. in 1989 she went into hiding when her then-husband, Salmon Rushdie, had a fatwā issued against him by Iranian leader Ayatollah Ruhollah Khomeini (they divorced in 1993). 
In 2016 she suffered a stroke, leaving her unable to read or write, but worked to regain those abilities and completed her novel Properties of Thirst in 2022. Today she turns 76.  
---
Leo Tolstoy – September 9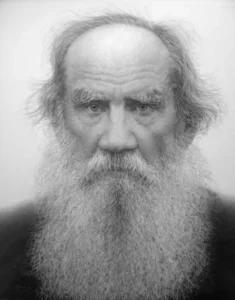 On this day, September 9, in 1828, Leo Tolstoy was born in Yasnaya Polyana, Russia. Best known for the iconic works, War and Peace and Anna Karenina, and hailed as one of the giants of Russian literature, he was a staunch Christian anarchist (yet disavowed socialism), and his views on democratic education and nonviolent resistance (of which he wrote in his 1893 philosophical non-fiction novel, The Kingdom of God is Within You) influenced Mahatma Gandhi and Dr. Martin Luther King, Jr. He died of pneumonia in 1910 at 82.
---
Mary Oliver – September 10
On this day, September 10, in 1935, poet Mary Oliver was born in Maple Heights, Ohio. Winner of a National Book Award and the 1984 Pulitzer Prize for Poetry, she was highly influenced by Walt Whitman and Henry David Thoreau. She is known for her "clear and poignant observances of the natural world" and her close feminine relationship with nature, which sometimes takes on dark overtones while at other times expresses rapturous joy. 
"Tell me, what is it you plan to do / With your one wild and precious life?"  Sadly, she died in 2019 of lymphoma; she was 83.
Other LitStack Resources
Be sure to look at other Author Birthdays, a weekly feature on LitStack from contributing writer Sharon Browning, and be sure and support independent bookstores – buy a book today at LitStack Bookshop, with tons of author birthday titles on our list of Sharon's Birthday Picks.
As a Bookshop affiliate, LitStack may earn a commission at no cost to you when you purchase products through our affiliate links.
Subscribe to our Newsletter