Blackouts mines lost histories—personal and collective.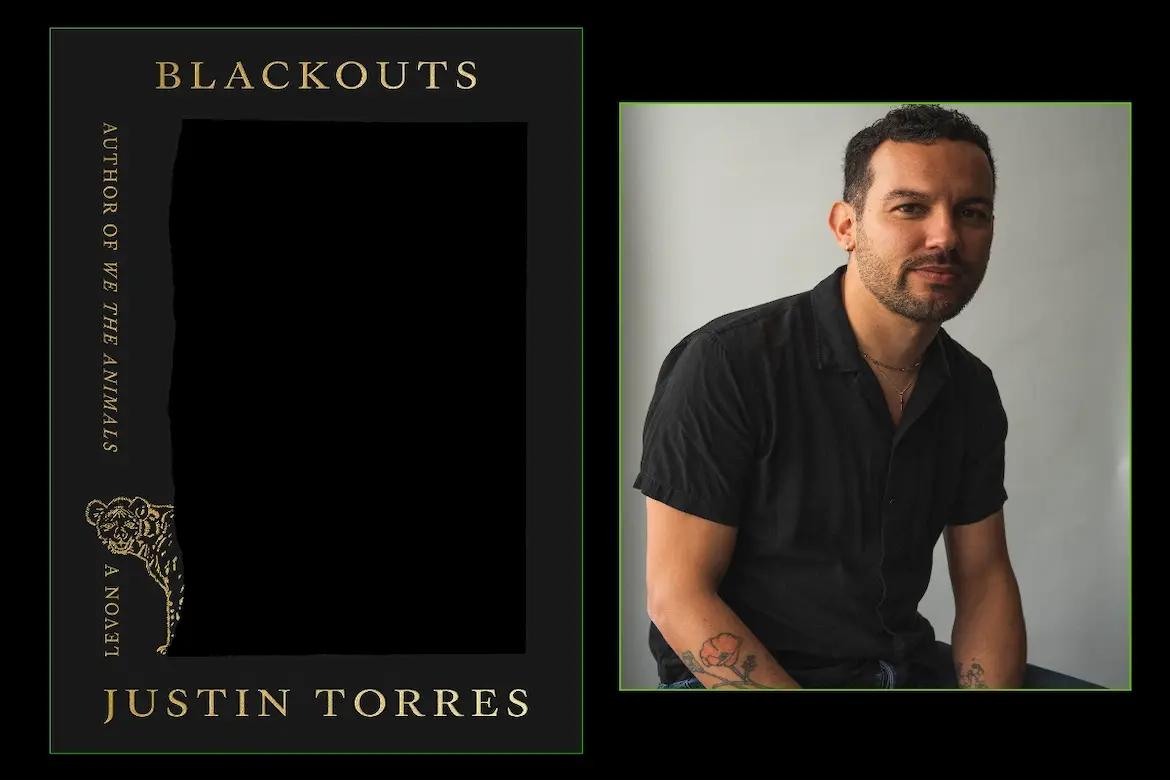 In This Spotlight
About Blackouts
Out in the desert in a place called the Palace, a young man tends to a dying soul, someone he once knew briefly, but who has haunted the edges of his life. Juan Gay—playful raconteur, child lost and found and lost, guardian of the institutionalized—has a project to pass along to this new narrator. It is inspired by a true artifact of a book, Sex Variants: A Study in Homosexual Patterns, which contains stories collected in the early twentieth century from queer subjects by a queer researcher, Jan Gay, whose groundbreaking work was then co-opted by a committee, her name buried.
As Juan waits for his end, he and the narrator trade stories—moments of joy and oblivion—and resurrect lost loves, lives, mothers, fathers, minor heroes. The past is with us, beside us, ahead of us; what are we to create from its gaps and erasures?
Inspired by Kiss of the Spider Woman, Pedro Páramo, Voodoo Macbeth, the book at its own center and the woman who created it, oral histories, and many more texts, images, and influences, Justin Torres's Blackouts is a work of fiction that sees through the inventions of history and narrative. An extraordinary work of creative imagination, it insists that we look long and steady at the world we have inherited and the world we have made—a world full of ghostly shadows and flashing moments of truth.
ISBN-13: 9780374293574
Publisher: Farrar, Straus and Giroux
Publication date: 10/10/2023
Pages: 320
Praise for Blackouts
Torres's ambitious sophomore outing (following We the Animals) intersperses a fictional biography of early 20th-century sex researcher Jan Gay with an enticing if murky present-day narrative. The unnamed 20-something narrator visits a dying man named Juan, whom he first met at 17, when they were patients at a psychiatric hospital. Now, after having accidentally flooded his apartment, the narrator moves into Juan's rundown building (inhabited, in Juan's words, by a "badling of queer ducks") and promises to carry out Juan's unfinished project involving a research study published in 1941—Sex Variants: A Study in Homosexual Patterns by George W. Henry—that draws on Gay's research. 
Juan's copy of the book is heavily redacted, leaving "little poems of illumination… a counternarrative to whatever might have been Dr. Henry's agenda," to de-pathologize Henry's case studies and restore the egalitarian spirit of Gay's groundwork. Juan and the narrator's dialogues can feel contrived, but just as the Sex Variants erasure poems sparkle with possibility, so too does Torres make fruitful use of references to literature and art, including a Carl Van Vechten photo of a famous gay male ballet dancer and a children's book by Gay's partner Zhenya, the latter of which proves to contain deliciously queer subtext. 
At its best, this captures the spirit of Torres's pangs of inspiration.—Agent: Jin Auh, Wylie Agency. (Oct.)—Publishers Weekly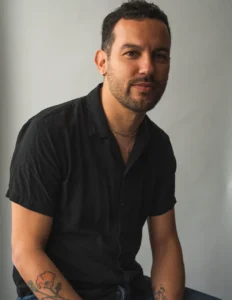 Justin Torres is the author of We the Animals, which won the VCU Cabell First Novelist Award, was translated into fifteen languages, and was adapted into a feature film. He was named a National Book Foundation "5 Under 35," a Wallace Stegner Fellow at Stanford University, a fellow at the Radcliffe Institute for Advanced Study at Harvard University, and a Cullman Center Fellow at the New York Public Library.
You can find and follow Justin Torres on his website, and on Instagram, and be sure and look at his booking of events occurring nationwide.
Titles by Justin Torres
Other LitStack Resources
Be sure and check out other LitStack Spotlights that shine a light on books we think you should read.
As a Bookshop affiliate, LitStack may earn a commission at no cost to you when you purchase products through our affiliate links.