We are revisiting our 2019 LitStack Rec of this amazing quintet of novels:
Never Mind, Bad News, Some Hope, Mother's Milk, At Last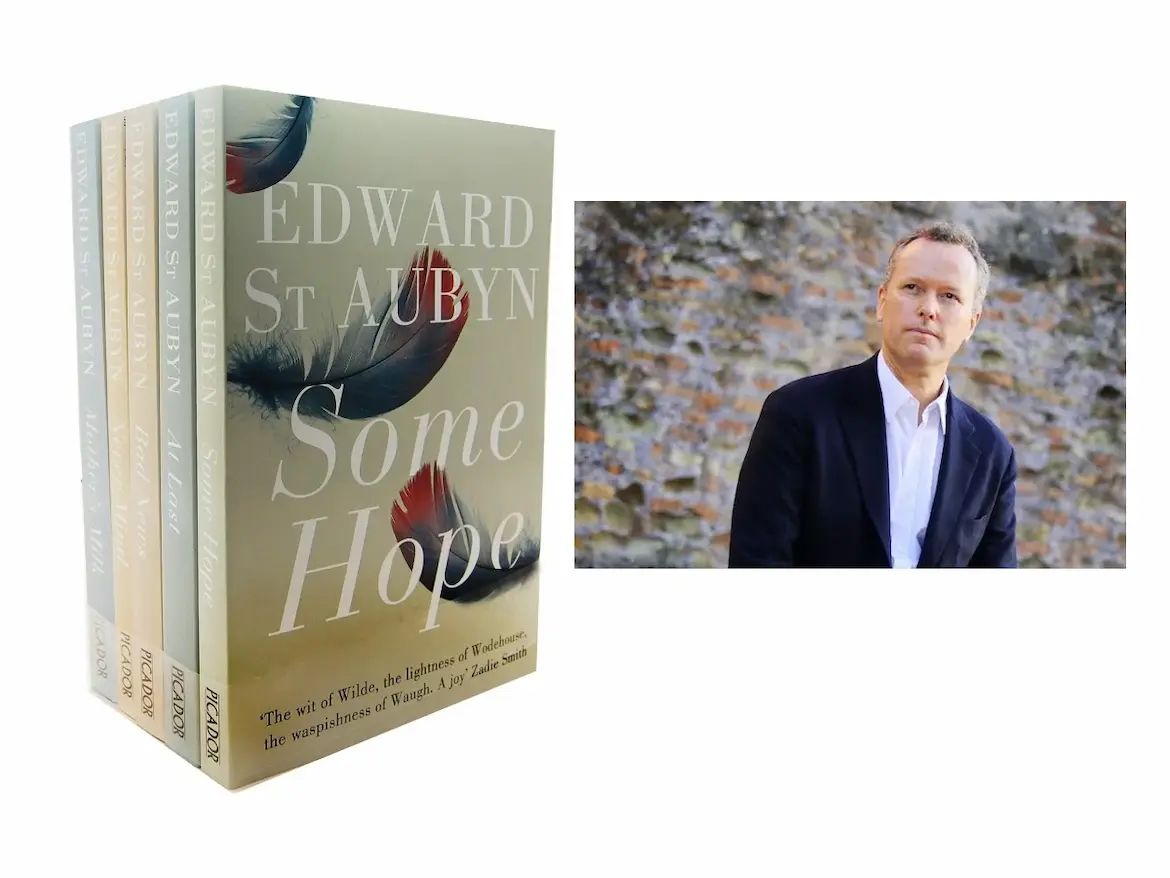 In this LitStack Rec
About The Patrick Melrose Novels
By turns harrowing and hilarious, this ambitious novel cycle dissects the English upper class. Edward St. Aubyn offers his reader the often darkly funny and self-loathing world of privilege as we follow Patrick Melrose's story of abuse, addiction, and recovery from the age of five into early middle age.
Praise for The Patrick Melrose Novels
The Patrick Melrose Novels are "a memorable tour de force" by one of "the most brilliant English novelists of his generation.
Our Original LitStack Rec:
Michael Chabon called them "a great work." James Woods described his sentences "savage, clean-limbed." In the Los Angeles Review of Books, Adam Ross said of the books, "I binged on them, to the neglect of my children, my marriage, and the novel I'm writing."
Edward St. Aubyn's five novels, Never Mind, Bad News, Some Hope, Mother's Milk, and At Last—collected in a single volume— are so brilliant it's unimaginable that any reader (or writer) would elect not to read them. It's not just the startling story line of its titular character, which follows Patrick from childbirth through abuse, drug addiction, marriage, and the death of his monstrous father and oblivious mother, but equally startling is St. Aubyn's prose itself. His language—elaborate, crystalline sentences—unwind with perfect order and disquieting depth. Think Proust, under the searing light of an inquisitor's lamp.
Take for instance this description of New York City as the "flag-strewn mineral crevasses of mid-town Manhattan." Or, if your tastes run to a more natural setting, the scene outside narrator's ancestral home in the south of France on a moonlit night, where Patrick and a friend gaze up to the sky to find "a sky bleached of stars by the violence of the moon." The word "squeak" is not one you'd think to find in a high tone work of literary brilliance, but there it is, in the setting of a hospital room: "a nurse squeaked in with a trolley of food."
St. Aubyn knows what to do with words, and that is to subvert them, place them where they're least expected, and most unsettling—and where they inflict their effect. When I read this series, I look at St. Aubyn's lines as though under a magnifying lens, but that is one of the pleasures of these extraordinary books. The story of Patrick Melrose, as you'll see, is the proverbial icing on the cake.
—Lauren Alwan
About Edward St. Aubyn, the Author of The Patrick Melrose Novels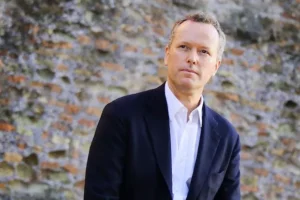 Edward St. Aubyn was born in London. His acclaimed Patrick Melrose Novels are Never Mind, Bad News, Some Hope, Mother's Milk (winner of the Prix Femina étranger and short-listed for the Man Booker Prize), and At Last. The series was made into a BAFTA Award–winning Sky Atlantic TV series starring Benedict Cumberbatch. St. Aubyn is also the author of A Clue to the Exit, On the Edge (short-listed for the Guardian Fiction Prize), Lost for Words (winner of the Bollinger Everyman Wodehouse Prize), and Dunbar, his reimagining of King Lear for the Hogarth Shakespeare project.
Other Books by Edward St. Aubyn
Save
Other LitStack Resources
Be sure and check out our other LitStack Recs and other articles by Lauren Alwan.
As a Bookshop, Amazon affiliate, LitStack may earn a commission at no cost to you when you purchase products through our affiliate links.