Meet Mattie Lee Watson, an irresistibly delightful (and mostly honest) narrator who's determined to be crowned The Kudzu Queen!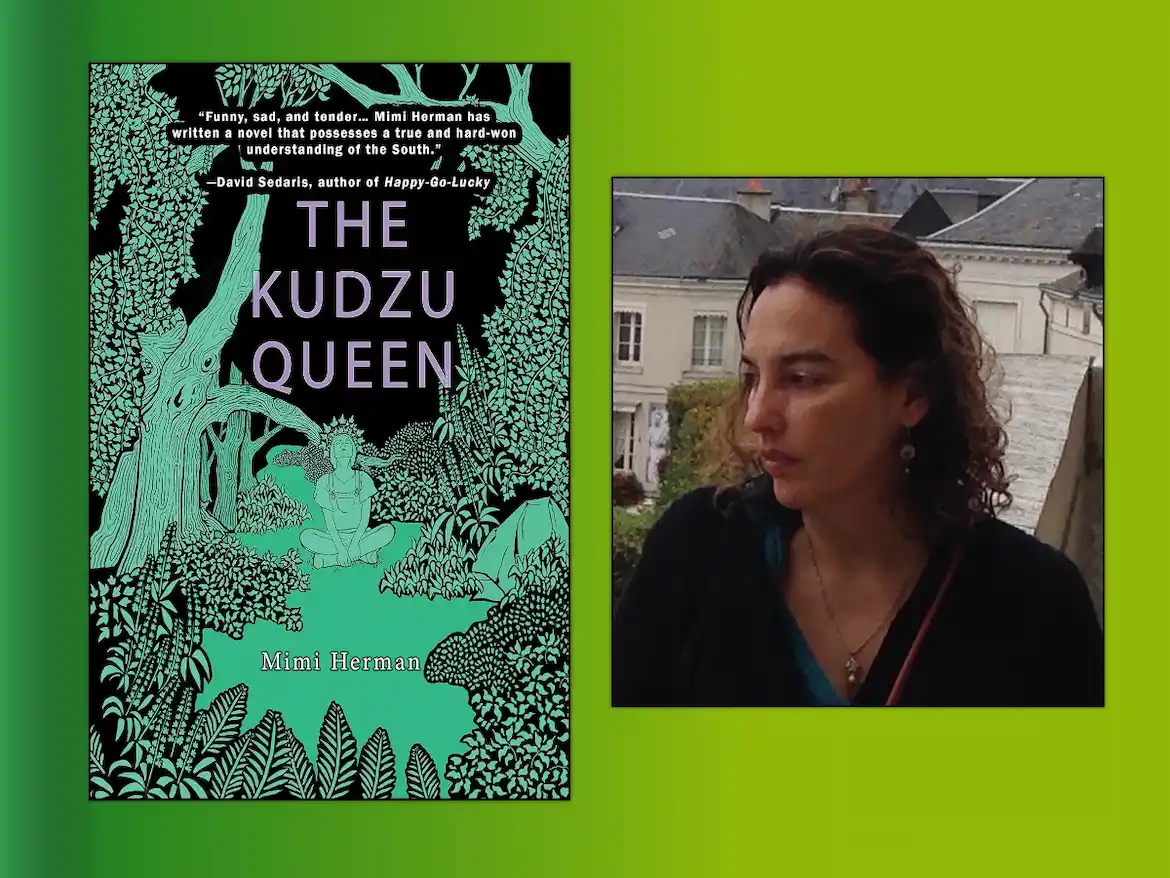 What a wonderful novel! The most appealing young heroine since Scout.
In This Spotlight On The Kudzu Queen
About The Kudzu Queen
In 1941, James T. Cullowee, the Kudzu King, arrives in Cooper County, NC to spread the gospel of kudzu—claiming it will improve the soil, cheaply feed cattle, even cure headaches. When Mr. Cullowee organizes a kudzu festival, complete with a beauty pageant, fifteen-year-old Mattie Lee Watson wants to be crowned Kudzu Queen and capture his attention. 
But kudzu tries to take over whatever stands in its way—as does the Kudzu King. When Mattie discovers his dark side, she realizes she must defeat them both. Based on historical facts, The Kudzu Queen unravels a tangle of sexuality, power, race, and kudzu through an irresistibly delightful (and mostly honest) narrator.
Honors and Praise for The Kudzu Queen
Long-listed for The Center for Fiction 2023 First Novel Prize
Selected by the North Carolina Center for the Book for the Library of Congress "Great Reads from Great Places" Program & The National Book Festival
"Funny, sad, and tender… Mimi Herman has written a novel that possesses a true and hard won understanding of the South."—David Sedaris, author of Happy-Go-Lucky 
"What a wonderful novel! Mimi Herman brings us a charming charlatan, a farming community at a major turning point, and the most appealing young heroine since Scout…. This book demands to be a movie!"—Lee Smith, New York Times bestselling author of The Last Girls
 "A handsome devil pays a call to a community in North Carolina, and in this funny and moving novel by Mimi Herman, we see the result. The Kudzu Queen is about beauty, and familial love, and what we may owe to our friends and neighbors. This novel has both sweetness and suspense, and its cast of characters will stay in your memory long after you have closed this wonderful book."—Charles Baxter, PEN/Malamud Award winner, National Book Award finalist, and author of The Sun Collective
"Mimi Herman's novel is absorbing, nuanced, and as layered as the characters who inhabit it. In equal measure of grace and seemingly effortless narration, the beautifully drawn compelling characters of The Kudzu Queen are captivating voices reconciling the tensions between belonging, entrapment, grief, self-doubt, forgiveness, and redemption."—Jaki Shelton Green, North Carolina Poet Laureate
"The Kudzu Queen, Mimi Herman's lively novel, chronicles the history of the prolific Southern vine while also introducing the wonderful character, Mattie Watson, and her family and community. People often joke about kudzu climbing and concealing everything, but in Mimi Herman's capable storytelling, it is just the opposite; she uncovers all that divides humans as well as what binds them together."—Jill McCorkle, New York Times bestselling author of Life After Life
"The Kudzu Queen is sure to be an instant classic, alongside To Kill A Mockingbird and The Bluest Eye."—The Southern Review of Books
"Herman's text is beautifully written and, like the kudzu vines that spread across the cover of the novel and envelop Aunt Mary's house, offers readers a complex narrative tapestry that explores the rocky transition from childhood to young adulthood steeped in historical detail and told from the perspective of a narrator willing to sacrifice it all for her community."—North Carolina Literary Review
About Mimi Herman, Author of The Kudzu Queen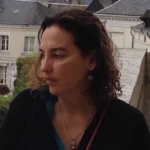 Mimi Herman is the author of The Kudzu Queen, Logophilia, and A Field Guide to Human Emotions. Her writing has appeared in Michigan Quarterly Review, Shenandoah, Crab Orchard Review, The Hollins Critic, Prime Number, and other journals. She has performed her fiction and poetry at Why There are Words, Symphony Space, and Raleigh Memorial Auditorium. 
Mimi is a member of the Association of Writers & Writing Programs Board of Directors, a Warren Wilson MFA alumna, a Kennedy Center Teaching Artist and a Hermitage Artist Retreat Fellow. She co-directs Writeaways writing workshops in France, Italy, Ireland, New Mexico and online. 
You can discover more about Mimi Herman at her website www.mimiherman.com and at www.writeaways.com. You can also find and follow Mimi on Instagram, Facebook, and LinkedIn.  
Titles by Mimi Herman
Other LitStack Resources
Be sure and check out other LitStack Spotlights that shine a light on upcoming and recent books we think you should read.
As a Bookshop, Amazon and Barnes & Noble affiliate, LitStack may earn a commission at no cost to you when you purchase products through our affiliate links.