With Day: A Novel, Pulitzer-Prize-winning author Michael Cunningham is back with his first novel in a decade.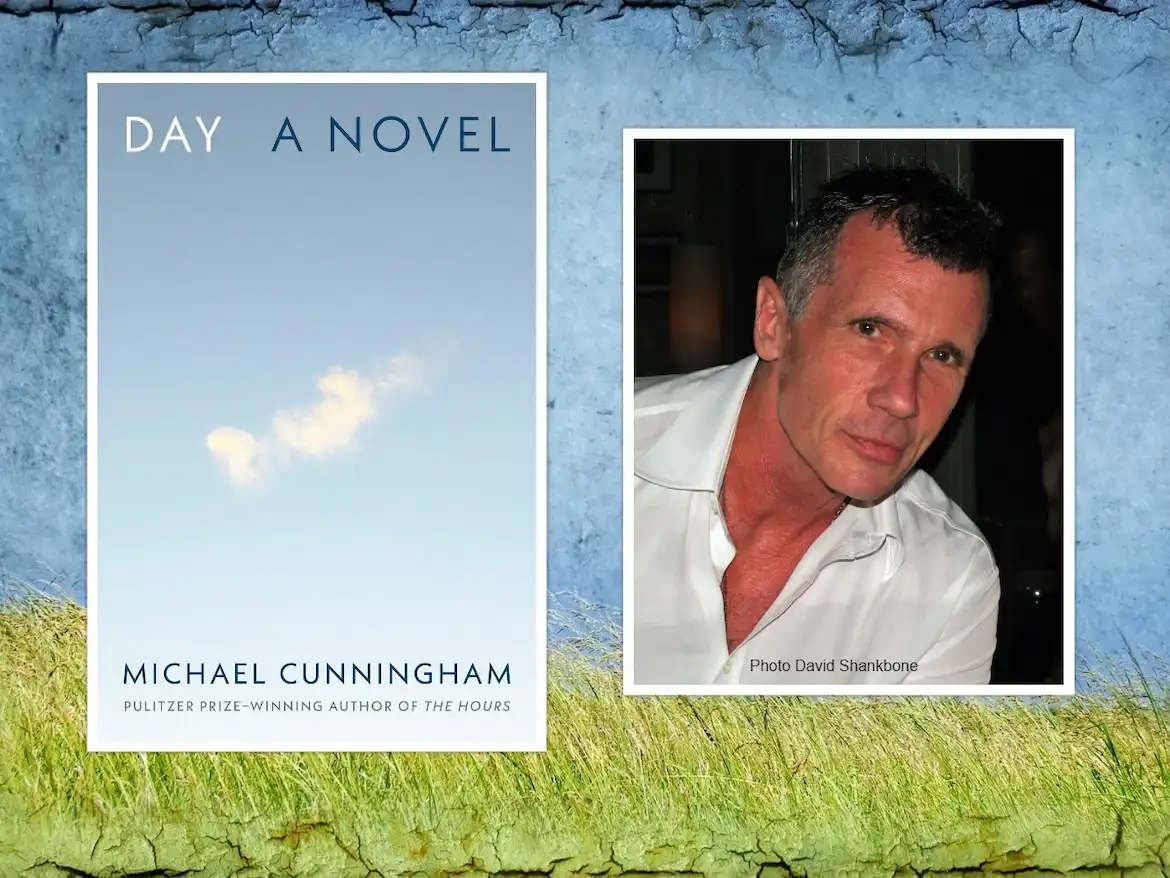 In This Spotlight on Day: A Novel
About Day: A Novel
Set during the pandemic, but not a pandemic novel, this is a thoughtful and relevant story about love in a changing world.
April 5, 2019: In a cozy brownstone in Brooklyn, the veneer of domestic bliss is beginning to crack. Dan and Isabel, husband and wife, are slowly drifting apart—and both, it seems, are a little bit in love with Isabel's younger brother, Robbie. Robbie, wayward soul of the family, who still lives in the attic loft; Robbie, who, trying to get over his most recent boyfriend, is living vicariously through a glamorous avatar online; Robbie, who now has to move out of the house—and whose departure threatens to break the family apart.
And then there is Nathan, age ten, taking his first uncertain steps toward independence, while his sister, Violet, five, does her best not to notice the growing rift between her parents.
April 5, 2020: As the world goes into lockdown, the cozy brownstone is starting to feel more like a prison. Violet is terrified of leaving the windows open, obsessed with keeping her family safe. Isabel and Dan communicate mostly in veiled sleights and frustrated sighs. And dear Robbie is stranded in Iceland, alone in a mountain cabin with nothing but his thoughts—and his secret Instagram life—for company.
April 5, 2021: Emerging from the worst of the crisis, the family reckons with a new, very different reality—and with what they've learned, what they've lost, and how they might go on.
Editorial Reviews for Day: A Novel
Publishers Weekly:
Pulitzer winner Cunningham (The Hours) meditates on love and loss in this intimate portrait of a New York City family impacted by Covid-19. The story begins in April 2019, with Isabel Walker, a magazine photo editor, falling out of love with her partner Dan Byrne, a former rock musician turned "househusband." A year later, Isabel and Dan's 10-year-old daughter, Violet, already affected by her parents' acrimony, is intensely anxious over the virus. Isabel's beloved brother, Robbie, provides a stabilizing influence from afar via Instagram, where he posts as Wolfe, the "adult incarnation" of the imaginary older brother he and Isabel made up as children. 
Although Cunningham evokes the pandemic only indirectly, such as with references to Violet's remote learning, its impact on everyone is palpably conveyed, especially in a poignant, grief-filled final section set in April 2021. Cunningham's characters drive the story's slender plot, and all of them are magnificently developed, with even the basest episodes, like Dan succumbing to the temptation of a hit of cocaine, revealing depths of thought and feeling. 
What could have been a somber mood piece tinged with tragedy is buoyed by the author's focus on "the promise that resides under the forlorn surfaces." This stands out from the growing shelf of pandemic novels by managing to feel timeless. Agent: Frances Coady, Aragi. (Nov.)
Kirkus Reviews:
The Pulitzer Prize–winning Cunningham follows a Brooklyn family over the span of three years.
Cunningham focuses his first novel since The Snow Queen (2014) on two siblings—Isabel, a flinty photo editor, wife, and mother of two; and Robbie, her softhearted younger brother, who lives in the attic of her brownstone—and the rest of their somewhat loosely defined family, glimpsing them in snapshots of time over three years: "April 5, 2019: Morning," "April 5, 2020: Afternoon," and "April 5, 2021: Evening." 
During the course of those days, which comprise the three sections of the book and are punctuated by the pandemic, Isabel's marriage to aging musician Dan deteriorates; her two children, precocious elementary-schooler Violet and angsty preteen Nathan, struggle and grow; and Dan's brother, bad-boy artist Garth, contends with his deepening feelings for his friend Chess and the child they share, Odin. 
But it is Robbie—the sweet emotional center of the family, whom everyone adores; who is trading an unfulfilling role as a schoolteacher for a life of exotic travel and, eventually, he hopes, medical school; and who has amassed a significant Instagram following under the guise of an alter-ego, Wolfe—whose life changes most dramatically. 
Writing with empathy, insight, keen observation, and elegant subtlety, Cunningham reveals something not only about the characters whose lives he limns in these pages, but also about the crises and traumas, awakenings and opportunities for growth the world writ large experienced during a particularly challenging era—and about the way people found a way to connect with one another and themselves as individuals in a time heightened by love and loss.
This subtle, sensitively written family story proves poignant and quietly powerful.
Praise for Day: A Novel
Along with George Eliot, Michael Cunningham belongs in that rare group of novelists who hold the world close, with apparently infinite respect, compassion, and tenderness, all while describing the world and its inhabitants unsparingly. Day is a portrait of the life of a family, preceding, during, and immediately after the pandemic, rendered in fragments, almost as if assembling forensic evidence, not of a crime but of quiet tragedies and quiet, heroic endurance. There's deep recognition here, bordering on revelation."—Tony Kushner
"Michael Cunningham, the perennial master of rendering the quotidian with a profound and deeply considered eye for human frailty, returns with a book that exemplifies the hallmarks of his style: lush, erudite, voracious in its seeking. Like a true poet, he remakes the world in his descriptions, freshened with care and compassion and tinged with the radiant heat of grief. What a quietly stunning achievement."—Ocean Vuong
"Michael Cunningham writes such eloquent, seductive sentences that we have to keep reminding ourselves to step back and pay attention to his appealing, dimensional characters and to his generous vision of childhood and adulthood, of work and love, of the pleasures and griefs of family life, and of all the rich complexities of being human."—Francine Prose
"Only a writer with Michael Cunningham's singular gifts could imagine a novel that speaks so urgently to our time while also achieving that rare quality of timelessness. A feat of exceptional beauty and balance, Day captures the ongoing dilemma of existing, willingly and unwillingly, within a family."—Sarah Shun-lien Bynum
"Day is a novel about the collisions of love within our days. Michael Cunningham crafts a glorious sentence, and at the same time he tells an achingly compelling story that speaks precisely to the times we live in. And it all flows so damn gorgeously that at times you just want to suspend the sacred day itself and hold it close, never let it, or the characters, go."—Colum McCann
"In Day, Michael Cunningham displays his great gift for creating memorable characters, for noticing the world in all its oddness and beauty, for writing about love and loss in tones that are both unsparing and tender."—Colm Tóibín
"Cunningham is one of our great American writers, and here is another masterpiece. Day shows all his extraordinary gifts of epic sweep and intricate detail, lyrical language and plain hard words, memory and imagination, love and hope and loss. It does what only great books can do. Read it and be changed."—Andrew Sean Greer
"Few writers capture the crazy contradictions of modern life with as much clarity and wisdom as Michael Cunningham. Day glows beauty and energy; its characters slip off the page and into your life."—Tash Aw
About Michael Cunningham, Author of Day: A Novel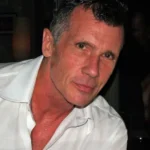 Michael Cunningham is a novelist, screenwriter, and educator. His novel The Hours received the PEN/Faulkner Award and the Pulitzer Prize for Fiction in 1999. He has taught at Columbia University and Brooklyn College. He is currently a professor in the practice at Yale University. His hometown is New York, New York, and he was born in Cincinnati, Ohio. He received a B.A., Stanford University, 1975; and M.F.A., University of Iowa, 1980.
Titles by Michael Cunningham
Other LitStack Resources
Be sure and check out other LitStack Spotlights that shine a light on books we think you should read.
As a Bookshop, Amazon. Lumas, B&N affiliate, LitStack may earn a commission at no cost to you when you purchase products through our affiliate links.