Tubby & Coos is doing great! But 12 years ago, booksellers scrambled to maintain their heartbeats.
Enjoy our review of the New Orleans independent bookshop, Tubby & Coos.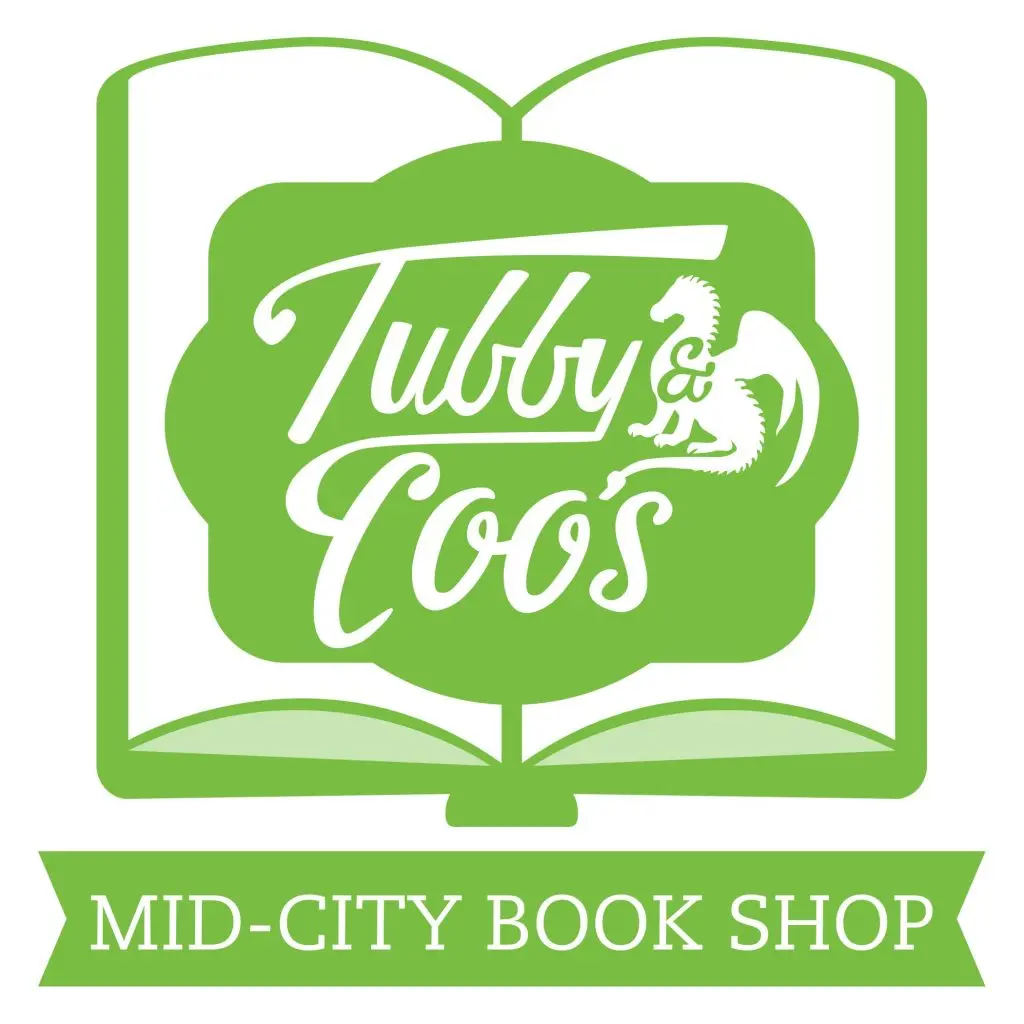 In this Review:
The Titans Fall
Online mega-retailers had successfully cornered a major share of the book-selling business. We saw the demise of not only many small independent bookshops, but the titans of brick-and-mortar. Along with many neighborhood spots, Borders and Tower Books fell. Barnes & Noble lay gasping. Books-A-Million resuscitated Borders. But even that million-headed giant bled their shelves and closed many of their stores.
A darkness covered the land. And some things that should not have been forgotten were lost. Hope diminished for the brick-and-mortars.
Online retailers offered the promise of efficiency in a singularly dietary experience. The purchase process was lean and mean–a few quick clicks between the buyer and a remote computer. Low book prices, fast delivery, and direct selling. No appetizers, no desserts, no human interface. No coffee! In the loneliness of that insular, virtual click-n-pay world, the buyer, in a kind of secret (yet wholly unsecret) pact, bought the e-readers and titles they were desperate to read. And then waited. Alone in their little rooms, they waited for the magic to be delivered. But the magic arrived diminished.
The magic of books hails from a collective incantation that only takes place on the shelves.
The insular world of buyer and computer denied book lovers comfort and variety and seduction. Ravenous book lovers cannot survive on bread alone. A book lover at their computer can't linger for hours in a chair at the back of a bookstore and simply read. They can't hunt the shelves for yet another edition of their favorite Austen or Gaiman title, books they've read and held and smelled over and over. Book lovers crave the magical spell woven by books. They feast on the mosaic of runes created by the colors and words of the collective spines. Book lovers long to feel the raspy texture of uneven pages, the hypnotic aroma and enticing mystery of lampblack ink.
And in terms of specific genres or diverse titles? Genres and diversity are there on the computer, sure, available to choose, but hidden behind a pabulum of pale blue hyperlinks. At the bookshop, the books present their individual splendor in toto, casting a bookish spell from the fairy ring of the shelves.
This is the lure of the brick-and-mortar. The magic and the heart stand on the shelves. Some indie bookshops know this and so hope survives in the smallest and unlikeliest of creatures. Some indie bookshops, miraculously, stay true to the magic of books, and stay afloat, their pulses weak but strengthening. Some flourished and expanded during the pandemic.
Take, for instance, the tiny bookshop, New Orleans' Tubby & Coos. They promote their love of genre fiction. They focus the power of their convictions on readers who often lack representation in media, the publishing industry, and of course, on the shelves. 
About Tubby & Coos Bookshop
Founded by Candice Huber (they/them), Tubby & Coos is "a local, queer-owned, traveling independent bookshop" in New Orleans. They focus on science fiction, fantasy, horror, romance, queer and diverse books. They offer porch pick up, online orders and refer to themselves as a "traveling bookstore."
The owners indicate that the store was named after their grandparents, Tubby and Coos, who were born and raised in New Orleans' Mid City. Now Candice and their staff "travel throughout New Orleans and the surrounding area to offer queer and genre fiction books, build community, and demand social justice." 
In addition to their social activism, Tubby & Coos is dedicated to supporting "nonprofit or school partners" through their Traveling Book Shop page. A portion of the sales from this page goes to partners including the Louisiana Books 2 Prisoners wish list for incarcerated persons, the Juvenile Justice Intervention Center wish list, Odyssey House Louisiana, and a portion of The Ones Who Don't Say They Love You by Maurice Ruffin to One Book One New Orleans.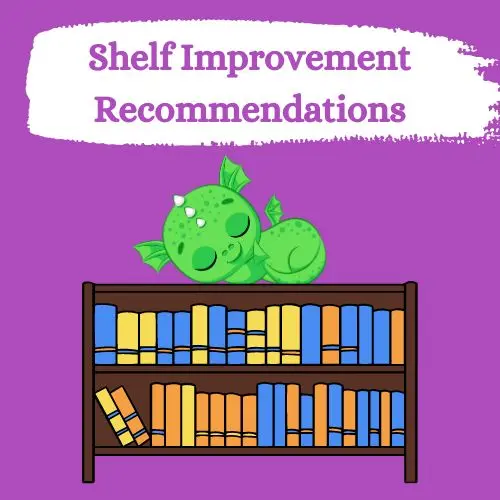 The staff offers a "Shelf Improvement" program. Customers can sign up for a book of the month and are sent a new title that they keep for an entire year. This helps readers "decolonize their shelves, think from a new perspective, and expand horizons" while enjoying the company of a great book and a new author. 
Each year there is a new theme, and a new book recommendation in that theme. A discount is offered if the entire year is purchased. (2023's theme focuses on found families and what that can mean). 
Enjoy Our Company
Tubby & Coos hosts events each month for customers who enjoy the company of other like-minded book lovers. They sponsor book launches. They offer a role-playing game called "Carnival of Creatures." They host LGBTLOL Comedy Fest Queer Book Fair and hold monthly Books-and-Brews adult book fairs. There is always magic brewing at Tubby & Coos. 
The Truth About Tubby & Coos
It takes more than a slingshot to survive in a world of giants. It takes heart and perseverance and a belief in the magic of smallness. It takes gumption to keep from crumbling with the odds stacked against you. The folks at Tubby & Coos remain unabashedly proud of who they are. They put their heart into the fight for those who cannot fight. They deliver stories of hope and authenticity to anyone craving the promise of magic that lies between each page of a book. 
To take a stand, to believe in your convictions: these are the marks of the titanic courageous. Tubby & Coos is a small independent bookshop that leads by example. Book lovers are following their lead and finding not only books, but a big part of their hearts on these shelves. That's the truth about Tubby & Coos. The secret of the independent bookshop. 
[Source]
Other LitStack Resources
Tubby & Coos was recently a nominee for the first annual Libby (LitStack Independent Bookstore) Award. Though they did not win the award this year, they made a great showing, and we fully expect them to be nominated again.
Subscribe to our Newsletter