Six memorable debuts of literary fiction and nonfiction
Disappearing Earth, by Julia Phlllips
In Julia Phillips' 2019 debut, two sisters are abducted from a small community on the Kamchatka Peninsula, and in twelve linked stories that span the year of their disappearance, Phillips builds a portrait of a community in which white Russians clash with darker-skinned migrant workers, and old-school locals pine for the harsh laws of the former Soviet Union. As the details of the sisters' disappearance accumulate, month by month and through a chorus of voices and perspectives, Phillips charts the divides—between the northern and southern regions of the Peninsula, between urban and rural, old and new—and in language as crystalline as frost on ice, spins a thriller that moves toward an irrevocable end that still leaves you stunned.
Blind Man's Bluff: A Memoir, by James Tate Hill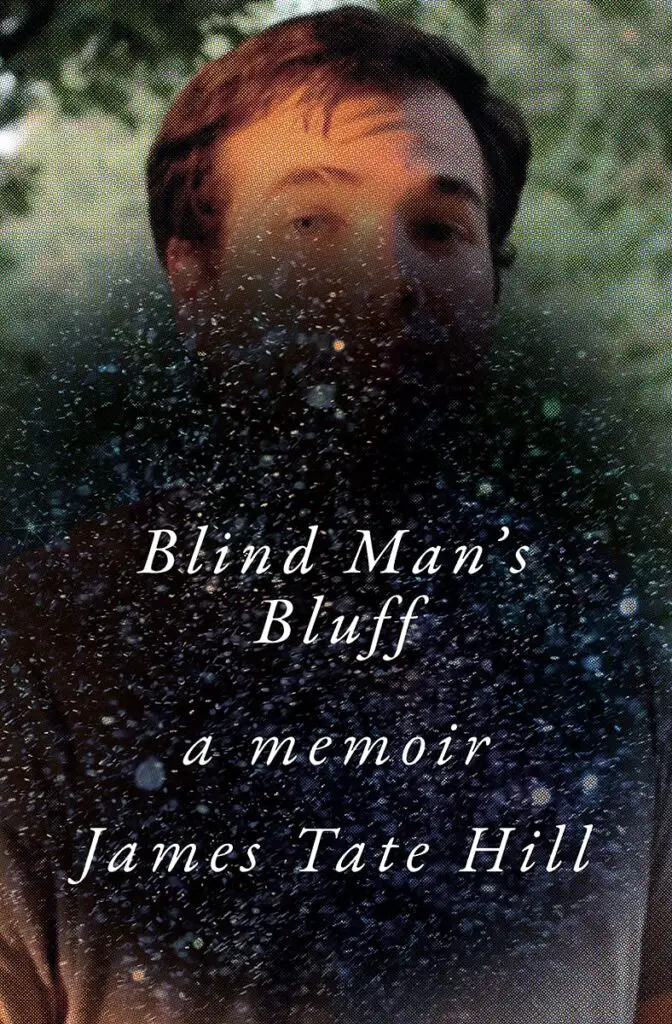 In this page-turner of a memoir, novelist and essayist James Tate Hill is diagnosed at age sixteen with Leber's hereditary optic neuropathy, a condition that leaves him legally blind. With his plans for the future and social life slipping away, and the new Mustang he can't drive parked in the driveway, he avoids the stigma of losing his sight by passing as sighted—memorizing menus, feigning eye contact, always being the first to arrive to avoid having to search friends out. Spanning his years from high school to college and grad school, the memoir is also a literary bildungsroman that charts Hill's ambitions as a writer (he's also the author of a novel, Academy Gothic): the challenges of grad school, a bumpy love life (that happily resolves), harrowing accounts of road crossings, and heartbreaking episodes of isolation. Hill's generosity of spirit and indefatigable good humor make this a beautiful, irresistible memoir. Bookpage wrote, "Readers will root for Hill as he travels the long, rocky road from self-flagellation to self-confidence, developing an affection for 1980s pop culture along the way."
A Woman Is No Man, by Etaf Rum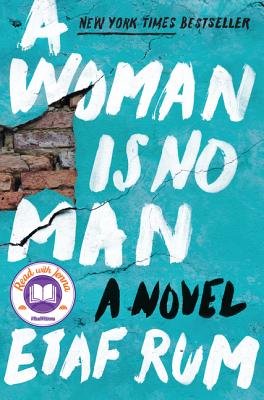 Etaf Rum's 2019 debut novel is an intergenerational portrait that looks unflinchingly at domestic violence, family loyalty, honor, and cultural bias toward women, set against a backdrop of late 90s/early-aughts New York. Named among the most anticipated releases of 2019 by Yahoo.com, Marie Claire, The Millions, and many more, the novel braids two generations of experience. Isra arrives in the US from Palestine, married by arrangement at 17 to a striving immigrant shop owner, Adam Ra'ad, and eighteen years later, we meet Deya coming of age and reluctant to be married by arrangement when she graduates high school. In a culture that is traditionally private and uses silence with the outside world and among family, the novel sheds light on the stories of Arab immigrants and domestic violence. This is not a story exclusive to Arab culture, but Rum exposes a dark subject, one that intersects with centuries of patriarchal culture and male dominance that speaks across cultures.
Salt Houses, by Hala Alyan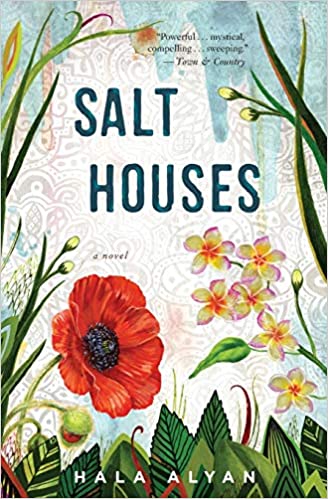 Poet Hala Alyan's 2017 prose debut is a sweeping generational saga and an intimate portrait of how generations cope with dislocation and war. In linked stories that span four generations of the Yacoub family, the scattering begins with the matriarch, Salima, who's had to flee Jaffa for Nablus during World War Two, and a generation later, must leave Palestine during the Six Day War—fleeing this time to Kuwait, where two decades later, the family is uprooted by the Gulf War. Each chapter gives voice to characters across generations each of whom grapple with change, dislocation, and belonging as they follow paths traditional or not. Salima's eldest daughter, Wadid, is devoutly religious and marries a doctor in Kuwait, while Souad, a rebellious daughter of Wadid's sister Alia, moves to Paris to attend art school at the start of the Gulf War. There, she quickly marries and moves to Boston, growing out of the scope of her family's influence. A decade later, when the scattered family returns to summer in Beirut, they're confronted by war there too. Alyan's insights into her characters (she's also a clinical psychologist), yield a moving portrait of one family's struggle to maintain their bonds and their identity in the face of war and diaspora.

The Earth, Thy Great Exchequer, Ready Lies, by Jo Lloyd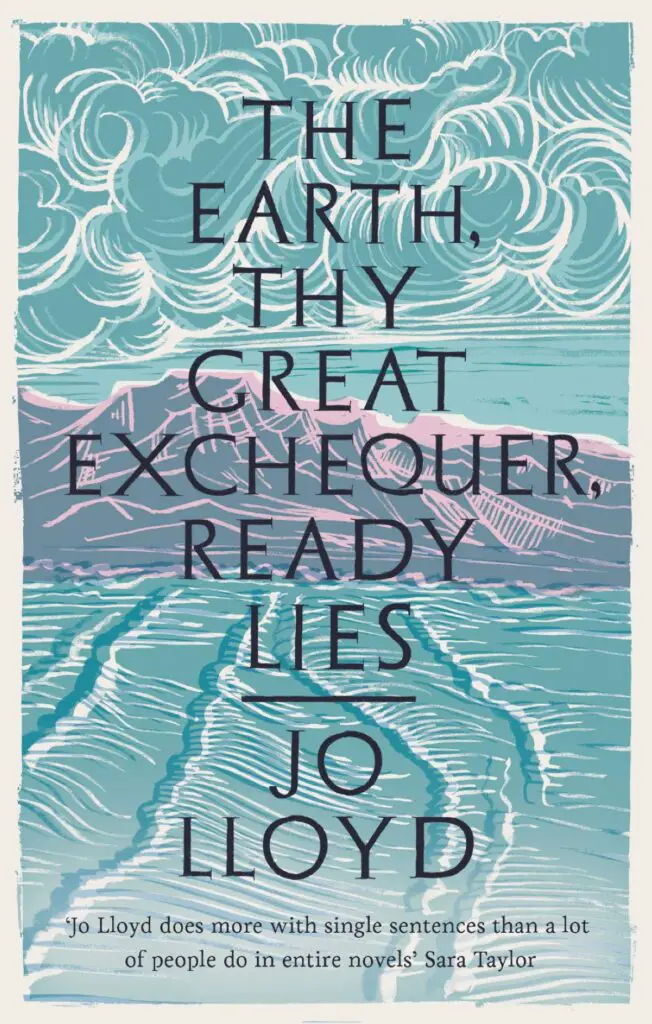 The stories in Welsh writer Jo Lloyd's 2021 debut collection move seamlessly between eras, worlds, and ideas. In the title story, HM, a haughty mine owner, sees nature as a thing to be harnessed, and in the rich murk of a seventeenth-century landscape, aims to convert the spoils of nature into commerce. In "The Invisible," a collective, disbelieving community is both drawn to and angered by reports of an invisible family who occupy a lavish house "made from dressed stone the color of cream." In "Deep Shelter," a young man just beginning national service in postwar London aims to find out the "reasons and intentions" of his father who's abandoned the family. Lloyd's stories are addictive in their voice, their startling turns and points of view, and the precise and particular language—of nature, of sensations, and objects. A flock of distraught hens "were off their food and had taken to hiding themselves about the garden and panicking at imaginary sounds," and a horse, Cassandra, thinks of a stableboy who once brought her "mash with cider and sliced apples, and ever since, she has hoped for such reward at the end of each journey." The collection is published in the US by Tin House Books under the title Something Wonderful.
The Tiger's Wife, by Téa Obreht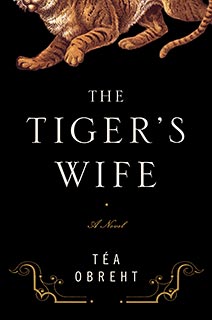 A heroine's journey, a family's history, a country's war and peace, and the weight of traditions and superstition all inhabit the world of The Tiger's Wife. This ambitious debut by Téa Obreht, a Serbian-American writer (who was just 25 when the novel was published in 2011), winner of Britain's Orange Prize for Fiction, centers on a young physician, Natalia, who travels to her grandfather's childhood home in an unnamed Balkan country to retrieve his body after he mysteriously dies. Between factual episodes of her travels, she recalls the stories, myths of family folklore her grandfather once told her, convinced he spent his last days searching for "the deathless man," a mysterious immortal who is part philosopher, part seer, and perpetual wanderer. Obreht assembles a spellbinding cast of characters: despondent gypsies, haunted orphans, superstitious townsfolk, domesticated bears, and enchanting young women whose powers are, of course, considered suspect—including that of the titular character, a deaf-mute who becomes pregnant after her brutal husband mysteriously dies, and who the locals believe is the wife of a tiger on the loose—the same tiger who escaped captivity after bombs destroyed the zoo Natalia and her grandfather once visited. With sentences that dazzle and histories that enchant, The Tiger's Wife is an extraordinary novel that endows a young woman with a hero's journey.
Keep up with Lauren's reading recommendations via Friday's Litstack recs, and follow Lauren on Twitter at @lauren_alwan