Few names are more universally recognizable than Harry Styles, and here is a collection of photographs highlighting his fashion and artistry. This is the perfect gift for anyone even slightly obsessed with him.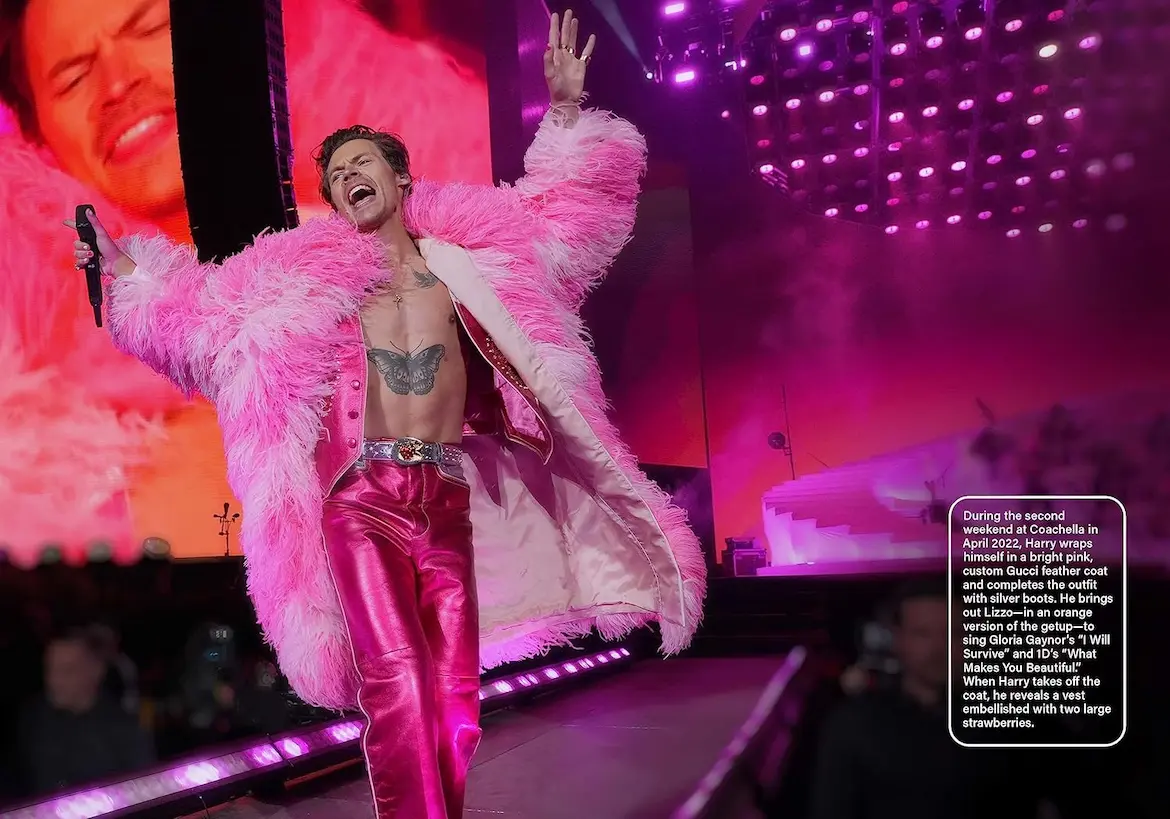 In This Spotlight on Harry Styles
About Harry Styles
The perfect gorgeous pocket-sized hardcover gift book for all Harry Styles fans, packed with 100+ amazing photos and with a gold-foil stamped cover.
Plus, top cultural, music and fashion contributors discuss Harry's cultural significance and answer the question: Why Harry, why now and just what makes him the man of the moment?
Fabulously dressed with a flair all his own, unapologetic yet vulnerable, talented yet supremely humble: Harry Styles is a cultural phenomenon and icon for our times. This photo-packed, gold-foiled luxe gift book celebrates the global superstar's impact on music and fashion and how his choice of positive and authentic self-expression and tolerance has helped redefine modern masculinity and celebrity worldwide.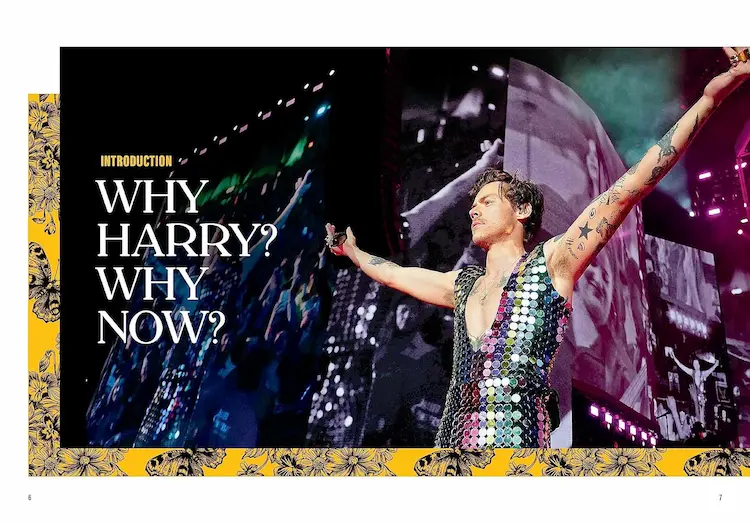 Divided into three sections–each with a short introduction about the music, the fashion, and the joyful magic of his appeal– this amazing collection of Harry's signature moments includes:
The Met Gala and his Gucci sheer pussy-bow black blouse and heeled boots
The sparkling Coachella performance with Shania Twain
The incredible launch of the #1 hit and video, As It Was
His stunning appearances at red carpets, the Grammys, BRIT Awards, and more!
If a person could be a smile, then that would be Harry–and that essence of Harry is what this exciting book captures. Stylers and Harries will adore and treasure this keepsake.
Contributors include:
Jem Aswad, executive music editor at Variety
Alex Bilmes, journalist and editor-in-chief of Esquire UK
Nikki Cardiello, music and portrait photographer
Aya Kanai, Head of Creative and Editorial at Google Shopping and former fashion editor at Hearst
Praise for Harry Styles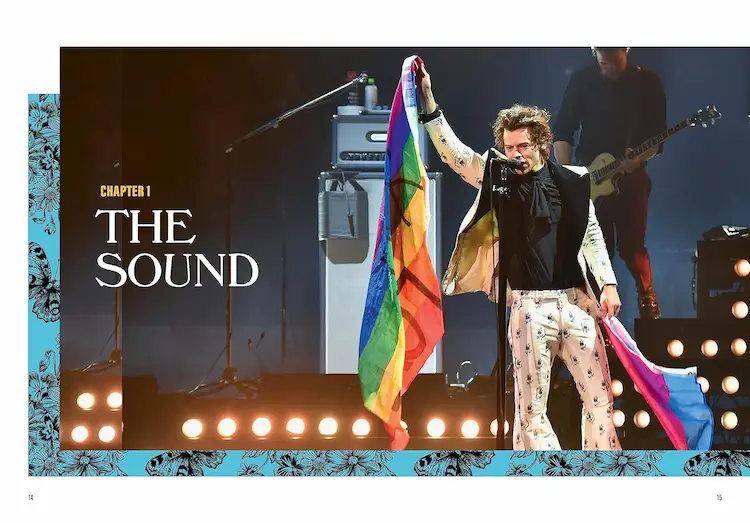 "A stunning new photo-packed book"–E! News
LitStack's Take On Harry Styles
Are you kidding!
Harry Styles, the British heartthrob and former One Direction member, has been captivating audiences with his music and style for years. Now, fans have a chance to dive deeper into his world with the release of a new book by Alice Bilmes, Aya Kanai, and Jem Aswad. This highly anticipated publication promises to offer fresh insights into the enigma that is Harry Styles.
One aspect that sets this book apart is its multi-faceted approach. The collaboration between Alice Bilmes, Aya Kanai, and Jem Aswad brings together different perspectives from various fields such as journalism, fashion, and music. This trifecta adds depth and diversity to the narrative about Harry Styles' journey as an artist while ensuring that no stone is left unturned in uncovering the true essence of this multifaceted celebrity.
Furthermore, what makes this book truly captivating is its ability to engage readers with new perspectives on Harry Styles. It goes beyond merely recounting his rise to fame or discussing his high-profile relationships; instead, it delves into the intricacies of his creative process and explores how he navigates through fame while staying authentically himself. With interviews from industry insiders, personal anecdotes from Styles' childhood friends, and stunning visuals capturing his iconic fashion choices, readers are taken on an exciting journey of discovery – one that promises not only entertainment but also enlightenment.
In conclusion, this eagerly awaited book offers a thrilling opportunity for fans to explore Harry Styles' world.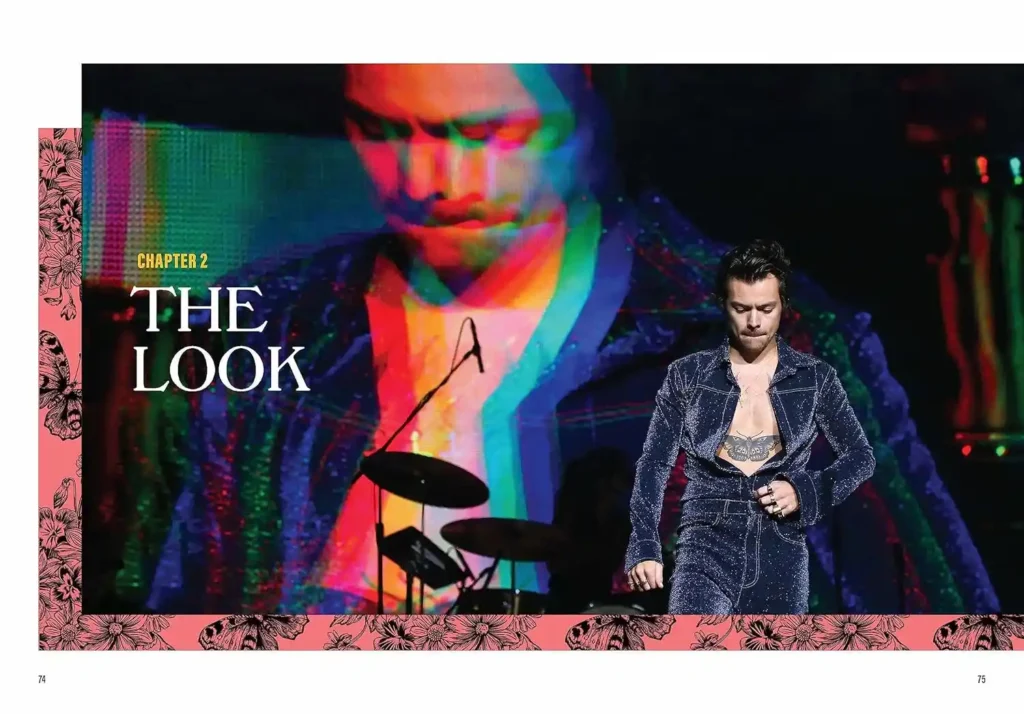 About Alex Bilmes, Contributor for Harry Styles
Alex Bilmes is a British journalist. He is the editor of the British edition of Esquire magazine. Formerly features director at British GQ and contributing editor at British Vogue, he has also written for newspapers and magazines including The Observer, The Spectator, The Sunday Times and The Independent. Wikipedia
Other LitStack Resources
Be sure and check out other LitStack Spotlights that shine a light on books we think you should read.
As a Bookshop, Amazon affiliate, LitStack may earn a commission at no cost to you when you purchase products through our affiliate links.