From the best-selling author of Three Strong Women comes Vengeance Is Mine, a thrilling novel about a triple homicide that dredges up unsettling memories from a lawyer's childhood.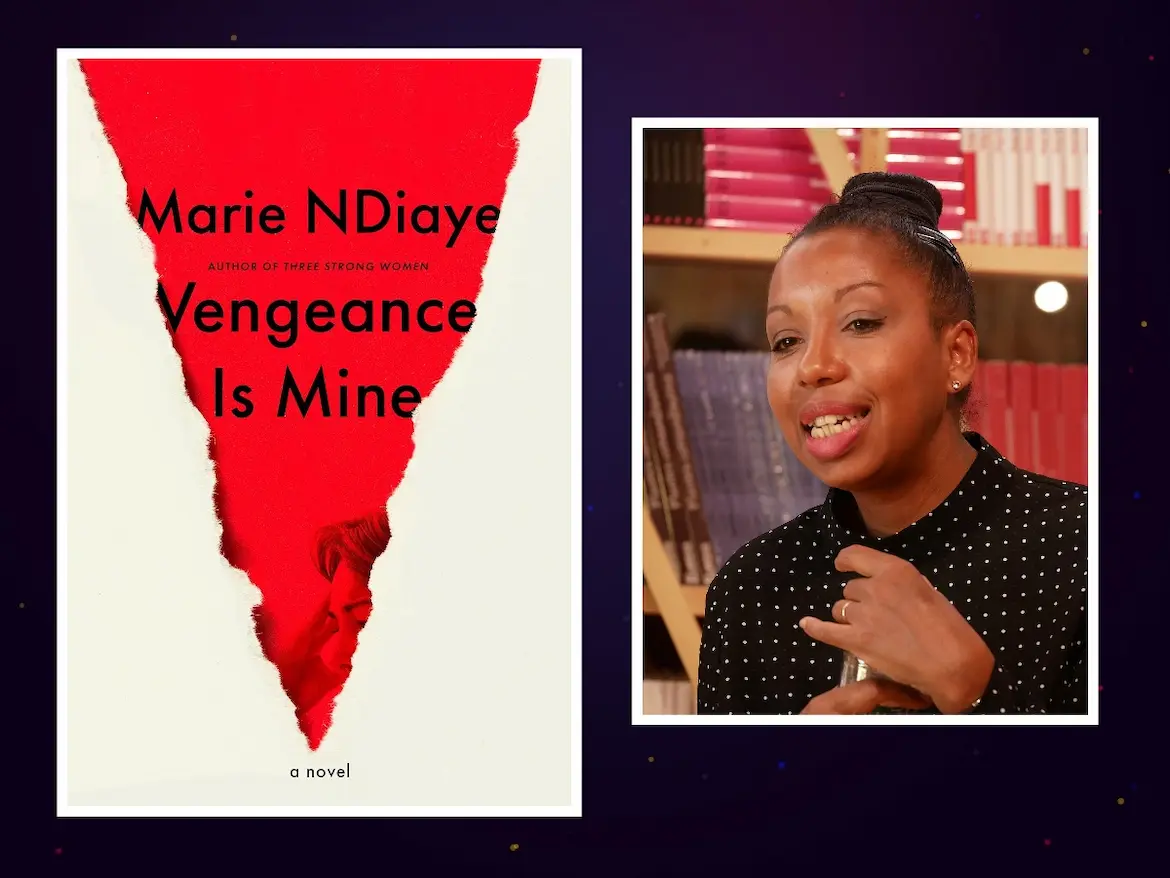 In This Spotlight On Vengeance Is Mine
About Vengeance Is Mine
The heroine of Marie NDiaye's new novel Vengeance Is Mine, is Maître Susane, a quiet middle-aged lawyer living a modest existence in Bordeaux, known to all as a consummate and unflappable professional. But when Gilles Principaux shows up at her office asking her to defend his wife, who is accused of a horrific crime, Maître Susane begins to crack.
She seems to remember having been alone with him in her youth for a significant event, one her mind obsesses over but can't quite reconstruct. Who is this Gilles Principaux? And why would he come to her, a run-of-the-mill lawyer, for such an important trial?
While this mystery preoccupies Maître Susane, at home she is increasingly concerned about Sharon, her faithful but peculiar housekeeper. Sharon arrived from Mauritius with her husband and children, and she lacks legal residency in France. But while Maître Susane has generously offered Sharon her professional services, the housekeeper always finds ways to evade her, claiming the marriage certificate Maître Susane requires is being held hostage. Is Sharon being honest with Maître Susane, or is something more sinister going on?
Told in a slow seethe recalling the short novels of Elena Ferrante and the psychological richness of Patricia Highsmith's work, Vengeance Is Mine is a dreamlike portrait of a woman afflicted by failing memories and a tortured uncertainty about her own past that threatens to become her undoing.
ISBN-13: 9780593534243
Publisher: Knopf Doubleday Publishing Group
Editorial Review of Vengeance Is Mine
Editorial Reviews, 07/31/2023
Ndiaye's magnetic and intense latest (after That Time of Year) follows a French lawyer's downward spiral when she takes on a sensationalized murder case. Maître Susane, 42, is an undistinguished lawyer in Bordeaux whose life is upended when Gilles Principaux asks her to defend his wife, Marlyne, for the murder of their three children. Further complicating matters for Maître Susane is her housekeeper, Sharon, an undocumented Mauritian living in France with her husband and children: Maître Susane feels uncomfortable being her employer and so spares her such tasks as cleaning the toilet, and yet Sharon seems to dislike her, even, on one occasion, going as far as pretending not to see Maître Susane in a supermarket. 
Ndiaye's incendiary premise is really a jumping-off point to track her protagonist's roiling inner world: at one point, Maître Susane refuses to look at herself in the mirror, certain that "she wasn't feeling strong enough to choose between the rational woman and the woman who wasn't, but often understood things more rightly." The author is equally adept at both small-scale psychological character insight and virtuosic structural shifts—the highlight of the novel is a harrowing, unforgettable 10-page monologue that Marlyne delivers from behind bars. Ndiaye turns in another ferocious tale.—(Oct.) Publishers Weekly
Praise for Vengeance Is Mine
Magnetic and intense . . . [NDiaye] is equally adept at both small-scale psychological character insight and virtuosic structural shifts. . . . NDiaye turns in another ferocious tale."—Publishers Weekly
"Sinister and spellbinding . . . Half suspense novel, half dark fairy tale, Vengeance is Mine is a literary tour-de-force."—Literary Hub, "Most Anticipated Books of 2023"
"A novel of concentric haunting, summoning ghosts into the room with prose that shimmers, cuts, and sings. Unflinching and restrained, Vengeance Is Mine sails its readers into uncharted psychological waters. I was hypnotized from the first word to the last."—Tess Gunty, author of The Rabbit Hutch
"In this disquieting, quietly beautiful novel, Marie NDiaye writes about an unimaginable crime placing around it a world of confusion, trauma, and memories of a past that cannot be trusted. There's more questions than answers in this fiercely intelligent story: everyone is complex and full of shadows, as life is."—Mariana Enríquez, author of Our Share of Night
About Marie NDiaye, Author of Vengeance Is Mine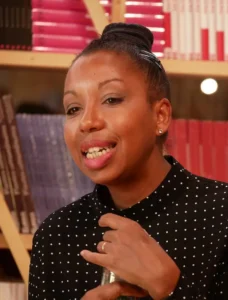 MARIE NDIAYE was born in Pithiviers, France. She is the author of Rosie Carpe, winner of the Prix Femina, and of Three Strong Women, winner of the Prix Goncourt. She is also the recipient of the Gold Medal in the Arts from the Kennedy Center International Committee on the Arts. She lives in Paris.
You can find and follow Narie NDiaye on Instagram.
Titles by Marie NDiaye
Other LitStack Resources
Be sure and check out other LitStack Spotlights that shine a light on books we think you should read.
As a Bookshop, Amazon affiliate, LitStack may earn a commission at no cost to you when you purchase products through our affiliate links.