This week, we are revisiting our LitStack Rec of Donna Tartt's phenomenal novel The Goldfinch.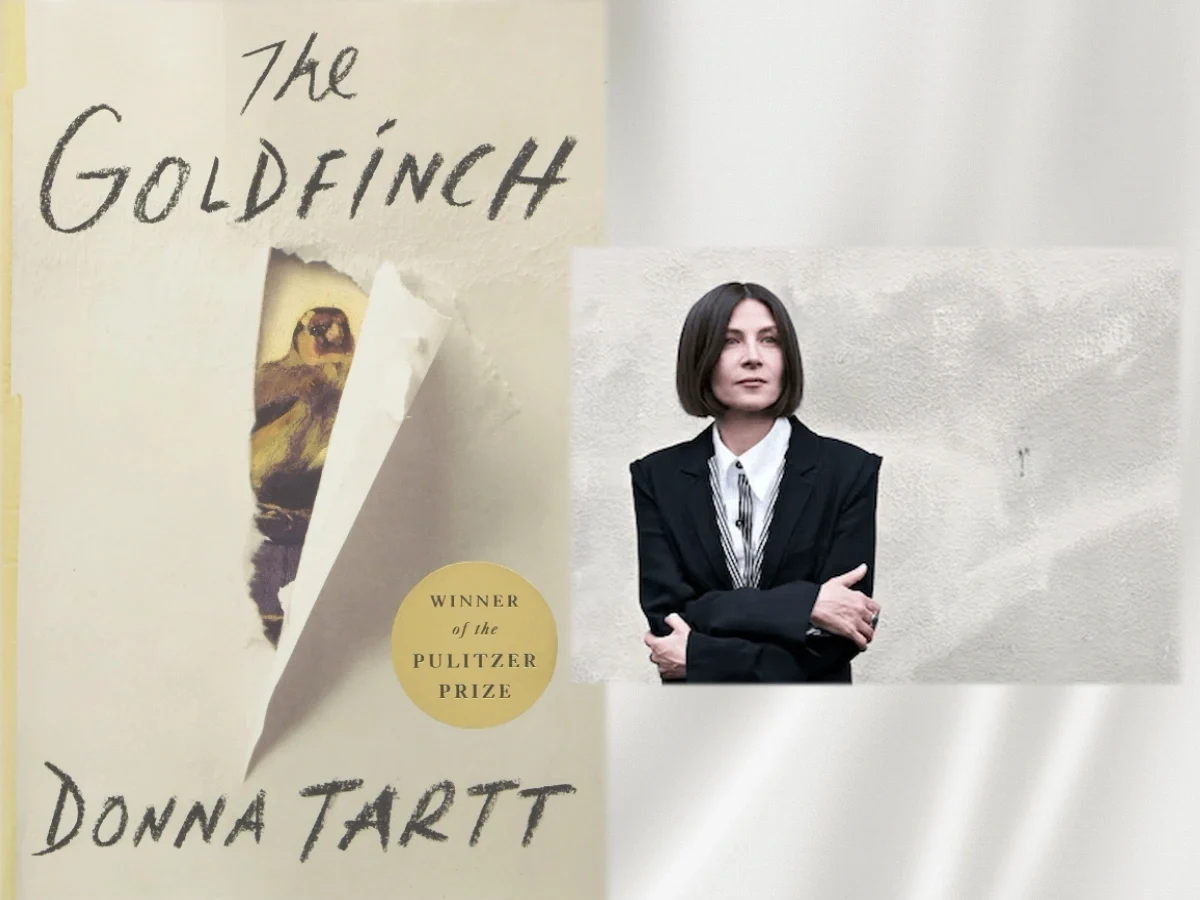 In this LitStack Rec:
About The Goldfinch
A young New Yorker grieving his mother's death is pulled into a gritty underworld of art and wealth in this "extraordinary" and beloved Pulitzer Prize winner from the author of The Secret History that "connects with the heart as well as the mind" (Stephen King, New York Times Book Review).
Theo Decker, a 13-year-old New Yorker, miraculously survives an accident that kills his mother. Abandoned by his father, Theo is taken in by the family of a wealthy friend. Bewildered by his strange new home on Park Avenue, disturbed by schoolmates who don't know how to talk to him, and tormented above all by a longing for his mother, he clings to the one thing that reminds him of her: a small, mysteriously captivating painting that ultimately draws Theo into a wealthy and insular art community.
As an adult, Theo moves silkily between the drawing rooms of the rich and the dusty labyrinth of an antiques store where he works. He is alienated and in love — and at the center of a narrowing, ever more dangerous circle.
Praise for The Goldfinch
The Goldfinch is a mesmerizing, stay-up-all-night and tell-all-your-friends triumph, an old-fashioned story of loss and obsession, survival and self-invention. From the streets of New York to the dark corners of the art underworld, this "soaring masterpiece" examines the devastating impact of grief and the ruthless machinations of fate.
Our LitStack Rec
The reception Donna Tartt garnered for her third novel—her first in twelve years—was called a phenomenon and went on to win the Pulitzer Prize for Fiction in 2014 (among other honors). The story centers on young Theo Decker, whose mother is killed in a terrorist attack at the Metropolitan Museum of Art. At the heart of the story is an object, one that for Theo holds all the longing, sadness, and knowledge of time and loss. It's a painting that, in the wake of museum's destruction, Theo takes with him, and like his unexpressed longing, secrets it away, even as his attachment becomes deeper and more intense with time.
Tartt's novel was both a popular and largely critical success. Called Dickensian in its breadth, with characters who span locales from rarefied Park Avenue apartments, to bleak and deserted Las Vegas McMansions, to the antiques workshop where Theo finds solace (and temporary normalcy) with a furniture restorer, James Hobart. In the New York Times, Stephen King called the book:
…a rarity that comes along perhaps half a dozen times per decade, a smartly written literary novel that connects with the heart as well as the mind. I read it with that mixture of terror and excitement I feel watching a pitcher carry a no-hitter into the late innings.
The Goldfinch is all that. A page-turner, a portrait of early 21st century New York, a paean to art and to the mysteries that bind us to objects. The voice of Theo is vivid, his observations trenchant. To spend time with this book is to experience the best of what a sprawling novel can do, enabling us to sink into the world and the mind of another, into the feelings, thoughts, opinions, observations, longings, fears, questions, and doubts of a character who only wants one thing, and wants it beyond all logical measure.
The passages on art are especially satisfying, and as Theo looks at the painting of The Goldfinch, he examines the artist's work with a startlingly close eye:
. . . the light-rinsed atmosphere, the brush strokes he permits us to see, up close…hand worked flashes of pigment, the very passage of the bristles visible—and then, at a distance, the miracle, or the joke…the slide of transubstantiation where paint is paint and yet also feather and bone. It's the place where reality strikes the ideal, where a joke becomes serious and anything serious is a joke. The magic point where every idea and its opposite are equally true.
The Goldfinch has been adapted for film, directed by John Crowley, starring Nicole Kidman, Sarah Paulson, and Ansel Elgort, and screenplay by Peter Straughan and Donna Tartt. It is available on Amazon Prime Video.
—Lauren Alwan
Donna Tartt is an American writer who has achieved critical and public acclaim for her novels, which have been published in forty languages. Her first novel, The Secret History, was published in 1992. In 2003 she received the WH Smith Literary Award for her novel, The Little Friend, which was also nominated for the Orange Prize for Fiction. She won the Pulitzer Prize and the Andrew Carnegie Medal for Fiction for her most recent novel, The Goldfinch.
She was born December 23, 1963 in Greenwood, Mississippi, and attended the University of Mississippi; and carries a B.A., Bennington College, 1986.
Other Books by Donna Tartt
Other LitStack Resources
Be sure and click over to other LitStack Recs and LitStack Reviews from Lauren Alwan.
As a Bookshop, Amazon affiliate, LitStack may earn a commission at no cost to you when you purchase products through our affiliate links.