An ex-cop sets out to find her missing sister and discovers the horrifying truth about her family…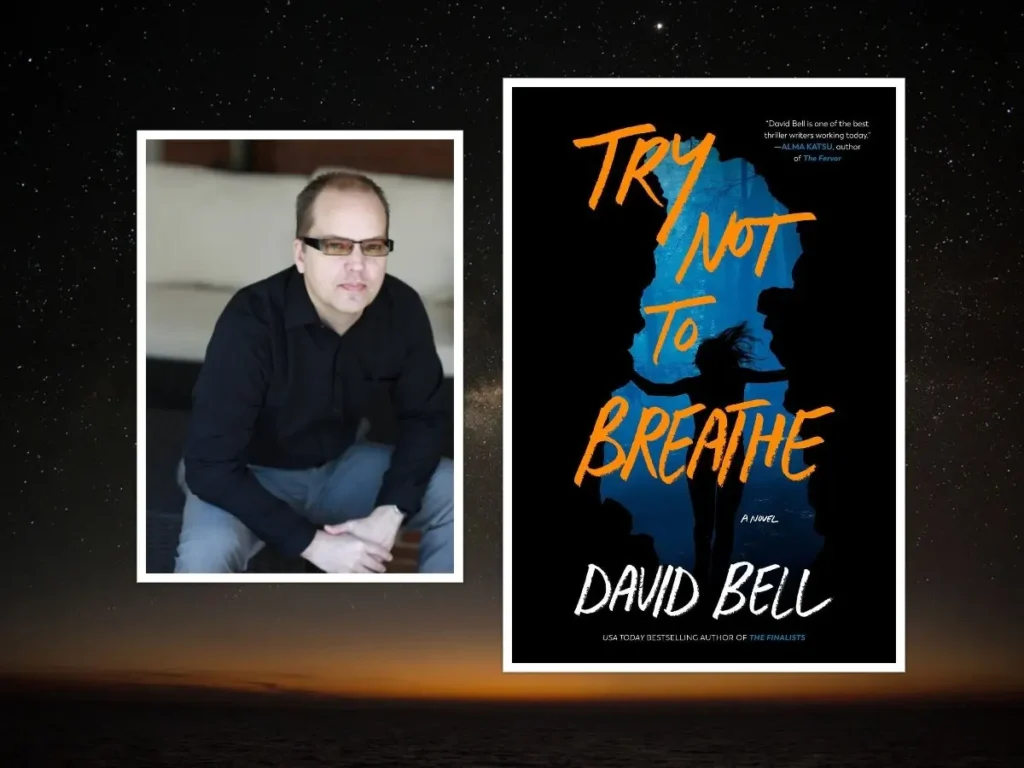 In This Spotlight:
About Try Not To Breathe
A traumatic experience in the line of duty forces thirty-year-old Avery Rogers to abandon both her relationship and her position as a Kentucky State Police officer. She retreats to a college town where she works an unfulfilling job as a security guard, breaking up fights between drunken frat boys. 
But a frantic phone call turns Avery's life upside down. Her father—a retired cop who never fails to convey his disappointment in Avery—says her half sister is missing and in danger. Avery is sure Anna's just crashing with friends, but her father strong-arms her into searching for the sister she barely knows.
Anna Rogers is fed up with her family—a half sister who resents her existence and a domineering father who thinks it's okay for cops to shoot unarmed civilians. She hits the road to attend a protest against police brutality, unaware of the danger that awaits her there. 
Just after catching a glimpse of Avery at the protest, Anna receives a shocking text. Now she's no longer road-tripping; she's running, pursued by an older sister she doesn't trust and a violent stranger who has been stalking her for weeks. 
When Avery discovers Anna's hiding place near a remote cave system, she risks everything to save her. Little do the sisters know that the past is catching up with them—including the explosive secret at the very heart of the Rogers family.
About David Bell, Author of Try Not To Breathe
David Bell is a USA Today bestselling, award-winning author whose work has been translated into multiple languages. He's currently a professor of English at Western Kentucky University in Bowling Green, Kentucky. 
Learn more at David Bell's website, and find and follow him on Facebook, Twitter, and Instagram.
David Bell was born in Cincinnati, Ohio, where he attended St. Catharine of Siena grade school and graduated from St. Xavier High School in 1988. Bell earned his B.A. in English from Indiana University South Bend, his M.A. in creative writing from Miami University of Ohio, and his Ph.D. in American literature and creative writing from the University of Cincinnati, where he was a Taft Fellow. In 1998, he married author Molly McCaffrey, who writes under the name M Hendrix. They live in Bowling Green, Kentucky. [sourced from wikipedia.org]
Praise for Try Not To Breathe
"Bell delivers a perfect beach read with compelling characters and baffling circumstances….even the savviest suspense readers will be shocked by the final pages. Bell is truly at the top of his game with this psychological thriller. Fans of Lisa Gardner and Mary Kubica will want to add this to the top of their reading pile."—Library Journal
"[T]his riveting thriller has a deeply involved plot, some twists and turns, and an action-packed ending. . .The author brings suspense, action, and intense moments to this fast-paced novel that is full of a sense of urgency and prose that flows."—Mystery and Suspense Magazine
An Excerpt from Try Not To Breathe
1
Anna stepped out of the Uber.
Correction-she stumbled out of the Uber.
She steadied herself in the parking lot, waiting for the world to stop tilting. The driver, relieved to have deposited his drunk passenger, drove off into the night, red taillights glowing.
"Thanks, man," Anna said.
The steps to her apartment rose ahead of her. One flight, but it might as well have been fifty. Why had she and Kayla signed a lease for a second-floor unit?
The night sky was clear, a million stars like glowing dots. No wind, but it was cold. Anna shivered, tugged her jean jacket tighter. Her body shook. Just go inside, into your warm bed.
The world stopped spinning. Anna mouthed a silent prayer of thanks. She told herself she'd never drink tequila again. She amended the statement right away-she would never drink anything again. She'd been partying too much, staying out too late. Failing out of school. Everything spiraling-
She shook her head, stopped the out-of-control thoughts. Just get your ass inside.
Anna started forward, stepping cautiously. Don't rush, don't fall. She dug in her purse, reaching for her keys. She knew Kayla would have locked the door. Dependable, reliable Kayla. Asleep at eleven, homework finished. Dishes washed and put away. The next day's clothes ready to go.
Anna lived with her opposite. She loved Kayla dearly, but how had they become and stayed such good friends?
Anna grabbed the keys. Score. She hated to have to ring the bell, get Kayla out of bed to let her in. That had happened a few times. Missing keys, lost phone. Forgotten credit card. But not tonight-Anna had made it home, and she gripped the keys as her foot hit the bottom step.
Something moved on her left. From the corner of her eye, she saw it.
The breath caught in her throat.
A figure coming from the direction of the building next door. A dark blur. A neighbor? Another drunk student?
It couldn't be the Midnight Rambler, could it?
The Midnight Rambler. The town pervert. A guy who'd been creeping around outside girls' apartments, peeking in windows, watching girls sleep. But he hadn't been spotted in their complex, and Anna thought he'd get caught soon or go away, some loser who didn't know how to get laid on his own-
Then the guy said something, called out a word in the dark.
Did he really just say that? Her name?
"Anna?"
She froze, looked his way. His face remained obscured. He wore dark clothes, walked with his hands in his pants pockets. What was the name of the guy next door? The one who had helped her get her car started the day she left her lights on? Was that him?
* * *
ISBN-13: 9780593549964
Publisher: Penguin Publishing Group
Publication date: 06/27/2023
Other Books by David Bell
Other LitStack Resources
Be sure and check out other LitStack Spotlights to find what you should read. It's also always a good idea to look at New Releases, for books already released or upcoming.
As a Bookshop affiliate, LitStack may earn a commission at no cost to you when you purchase products through our affiliate links.
Subscribe to our Newsletter