Western Alliances, a laugh-out-loud, darkly funny novel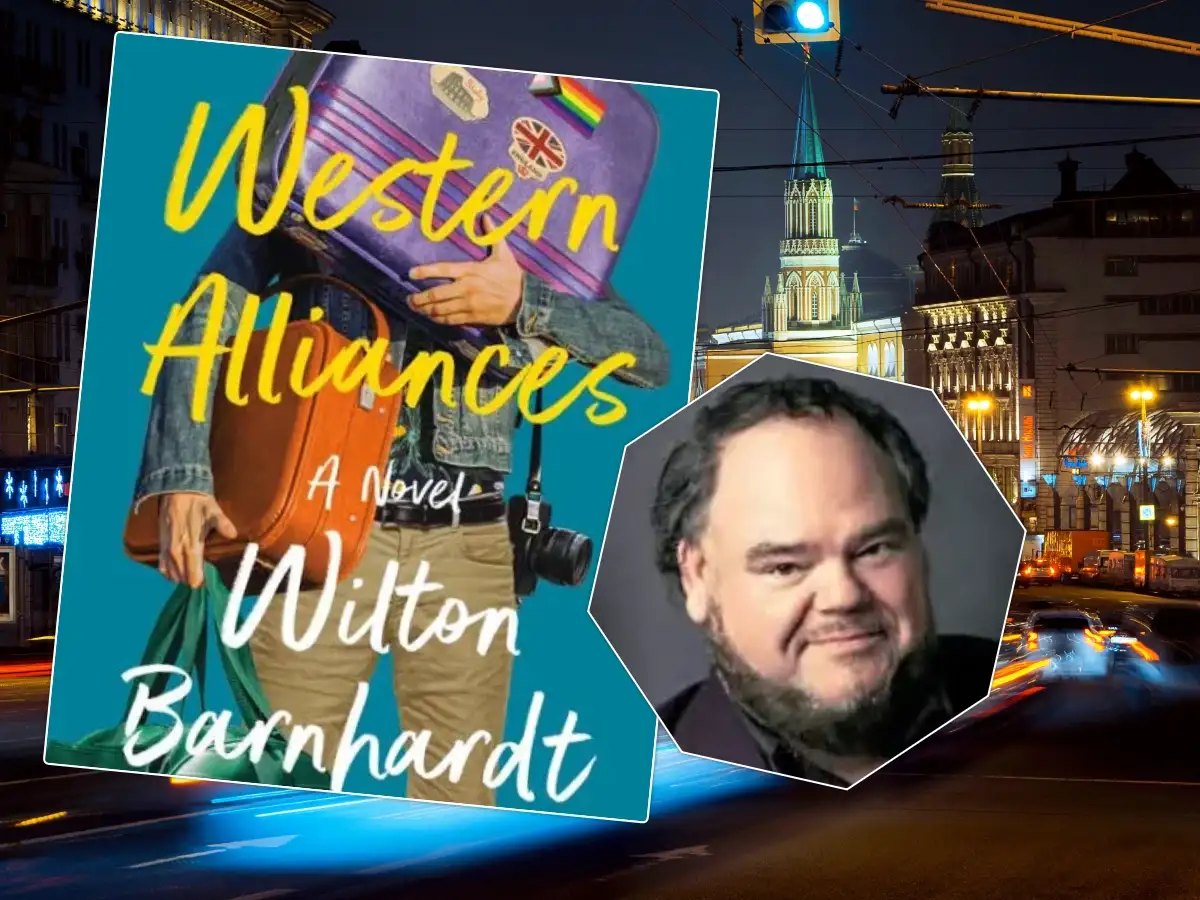 In this Spotlight:
About

Western Alliances
From the New York Times-bestselling author of Lookaway, Lookaway, Wilton Barnhardt's Western Alliances is a vivid portrait of a wealthy family set against the backdrop of the 2008 financial crisis. This laugh-out-loud, darkly funny novel follows the Costa family—whose members are every bit as richly absurd as the characters in HBO's Succession.
Salvador, the patriarch, runs one of Wall Street's biggest banks the summer before everything collapses; Roberto and Rachel, his two children, have never worked a day in their lives; and Lena, his ex-wife, is a scheming hypochondriac. Part travelogue, part epic family drama, the novel follows Roberto and Rachel across Europe as the two dilettantes come to terms with their father's choices and the repercussions of his actions.
Oozing with his signature satire and biting wit, Barnhardt invites readers on a literary romp from an elegant Paris apartment to a hilariously-inept London hotel, ancient churches and crypts to gleaming Mediterranean coasts, hot dog stands in Providence, RI to the best places in Manhattan, and terrifying encounters in the Serbian countryside to dangerous liaisons in Moscow, as two grown-up rich kids are forced to come of age at last. In Western Alliances, Barnhardt delivers an un-put-down-able saga examining privilege, loyalty, ambition, and what family members owe to one another.
Excerpt from

Western Alliances
Part I: 2008-2009
New York System
Upon reflection, it was an ingenious way to keep a bright six-year-old occupied and out of one's hair, to set down The Wall Street Journal or the business section of The New York Times before him, select a crayon of the day with much pretended interest and debate as to the color's importance, and task the child to circle each and every instance of his father's name appearing in the pages. And won't Daddy be proud when he gets home? 
Roberto Costa, for uncounted hours, scanned the pages concerning foreign exchange and dividend rollovers and pork-belly commodities in hopes that his father might be quoted— since his father knew everything, and American business could hardly function without him. There were datelines from Frankfurt and Strasbourg and Brussels and an array of less pronounceable locales from where his father, one minute in the door, suitcase in the foyer, would empty into the designated bowl his pocketful of foreign coins for his son's collection. The unrivaled treasury of coins would make for a definitive show-and-tell at school. (One day, from a park bench in western Russia, Roberto would determine that his numismatic show-and-tell was the first in his series of ambitious international projects that would not be seen to completion.) 
By his eighth birthday, the jig was up. Roberto had figured out that only the headlines featuring BONDS OR MUNICIPALS led to the possibility of a paternal mention. Still, what joy to find Mr. Salvador Costa quoted and to take the crayon and fill in the circles of the a's and o's, create a halo around his own last name. Then how, lying in his bed, Roberto would fight to stay even half-conscious, 10: 00, 10: 30, 11: 00 p.m., attuned to the percussion of the front door opening and gently closing. His pages had been placed specially on the foyer lamp table next to the outgoing mail so his mother wouldn't forget to present his work … which she invariably failed to do. Gratification often waited until breakfast the next morning.
Wilton Barnhardt. Western Alliances (Kindle Locations 48-63). Kindle Edition. 
Praise for

Western Alliances
"There's a line in this capacious, deeply satisfying and riotous novel about how the U.S 'has skipped smilingly through history.' Well, that's been my experience reading through this story about the adventures, crossing the wide world, of Roberto and Rachel Costa. Wilton Barnhardt's novel belongs on the first shelf of our grownup pleasures. Don't miss it."—Richard Bausch, PEN/Malamud award-winning author of The Last Good Time
---
Originally from Providence, RI, bond-market multimillionaire, Sal has rubbed elbows with all sorts, including the Mafia, and then becomes a financial guru at a large Wall Street firm. His two children, Roberto and Rachel, have never had to work but instead travel throughout Europe, pretending to do research. Their spending has no limits, and they expect a substantial inheritance. Meanwhile, their mother, who is divorced from Sal, keeps trying to con money from him. When the 2008 financial collapse hits, neither she nor her children are prepared, finding themselves cut off from their accounts because they fail to follow Sal's advice about managing their money. 
As they flounder, mother and daughter scheme to beg, borrow, or steal money from Sal and/or Roberto. Meanwhile, Sal is made CEO of his company and brokers a deal with the government to save the organization, but just as things begin to settle down, tragedy strikes. VERDICT In a story perhaps too close to reality to be regarded as purely fun reading. Barnhardt (Lookaway, Lookaway) creates a biting and hilarious indictment of generational wealth and its effects. Any fiction reader would enjoy.—Joanna M. Burkhardt
---
An appealing hybrid of travelogue, dilettante's diary, family saga, exposé of the new international Capitalism of the Oligarchs, and the bedpost-notching of a sexual swashbuckler—set against the backdrop of the Wall Street collapse of 2008.
Roberto Costa has never had to work. Son of Salvador, a Providence bond trader–turned–CNBC talking head–turned, lately, investment bank CEO, Bobby drifts through Europe, in parallel and in competition with his feckless sister, Rachel. He is a charmer, a gifted linguist, tall and handsome in addition to rich, and he bounces from city to city, conquest to conquest, taking notes for an always-in-its-early-stages magnum opus he sees as part Pepys, part Sebald, part guide to comparative linguistics. Bobby and Rachel are gluttons for all things old European, and they have a spirited rivalry when it comes to collecting places and relics, especially Romanesque architecture. Both are circled by hangers-on, users; chief among these is their shameless, amusing con woman mother, who's long since moved on from Salvador but not from the pursuit of his assets. 
The novel is lightly but deftly plotted; most of its joys have to do with bantering dialogue and with what Bobby calls his "Notebooks" project. His observations about history, culture, and especially language are great fun, and Barnhardt also excels, in the son's affectionate interactions with his father, at illustrating and glossing the 2008 crisis and the greed and skulduggery that caused it. (The Henry Miller part of all this, detailing the sexcapades of our blood flow–challenged hero, pale by comparison.) About two-thirds through, several swift, cleverly deployed plot devices put Bobby in possession of significant new resources, significant new moral ambiguities, and at last, nearing 40, in vague pursuit of a coming-of-age. The novel begins to morph into the one genre its man-child protagonist has never wanted any part of.—Library Journal
---
A likable, smart, wide-ranging ramble, good fun for those who like novels not aimless but a little aim-resistant.—Kirkus Reviews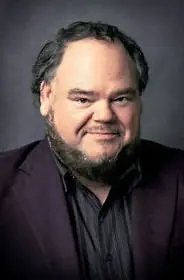 WILTON BARNHARDT is the author of Lookaway, Lookaway, a New York Times and IndieBound bestseller and Kirkus and Slate best book of the year. His previous novels are Gospel, Show World, and Emma Who Saved My Life. A native of Winston-Salem, North Carolina, he teaches fiction in the master of fine arts in creative writing program at North Carolina State University in Raleigh, where he lives.
Books By Wilton Barnhardt
Other LitStack Resources
Be sure and check out other LitStack Spotlights that shine a light on books we think you should read [and also be sure to read this review of our spotlight author's book (book title-internal link to LitStack article)]
As a Bookshop affiliate, LitStack may earn a commission at no cost to you when you purchase products through our affiliate links.
Subscribe to our Newsletter