Here are seven author birthdays for this week. Check out which authors are your favorites, and find out who shares your day. You can find the books relating to our author picks at our bookshop, on our list of Sharon's Birthday Picks.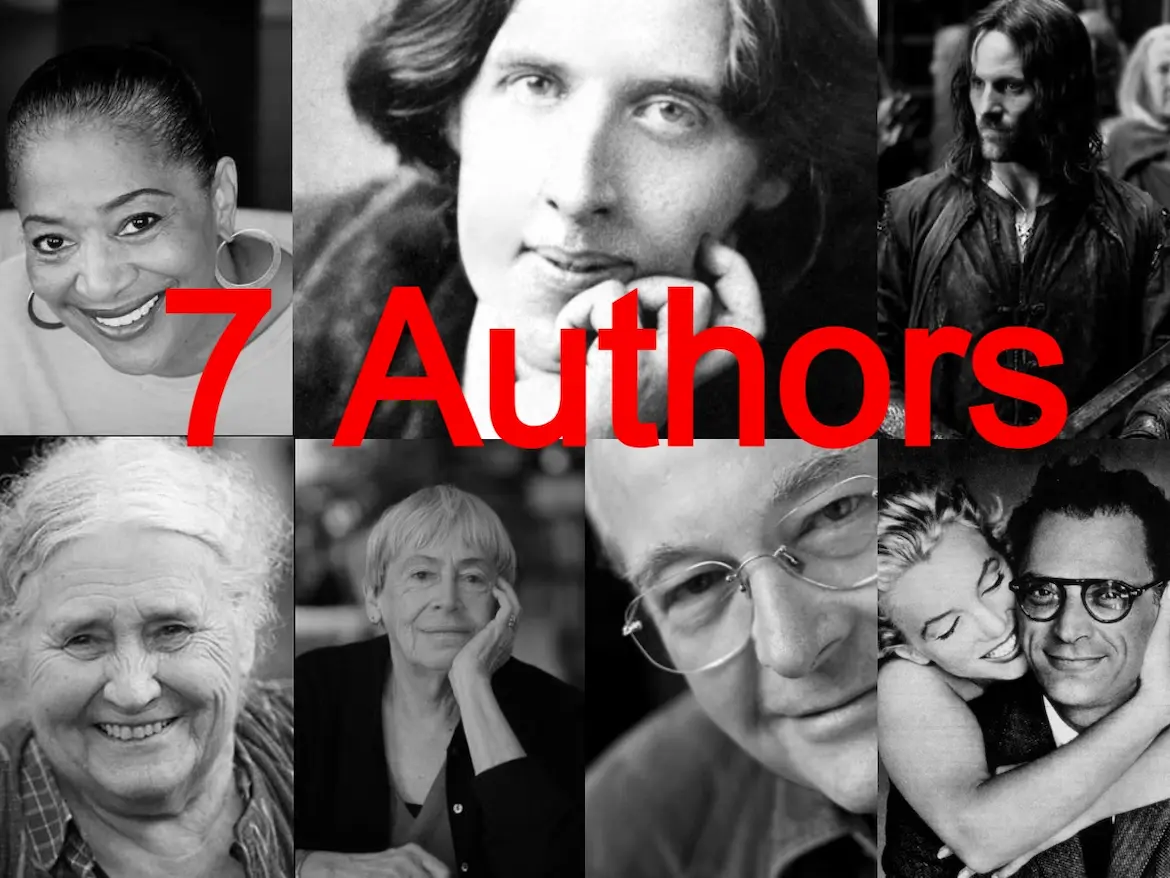 This Week's Author Birthdays
---
Oscar Wilde – October 16
On this day, October 16, in 1854, Oscar Wilde was born in Dublin, Ireland. He was not known so much for being a writer (although he was very talented:  think The Picture of Dorian Grey – his only novel – or the wildly popular play, The Importance of Being Earnest) as a sparkling social personality, known for his "biting wit, flamboyant dress and glittering conversation." In 1895, a feud erupted between Wilde and the father of his male paramour, landing Wilde in jail for two years, which broke his health, his wealth, and weighed heavily on his spirit. 
The dashing, glamorous aesthetic died penniless of cerebral meningitis in 1900; he was barely 46.
---
Arthur Miller – October 17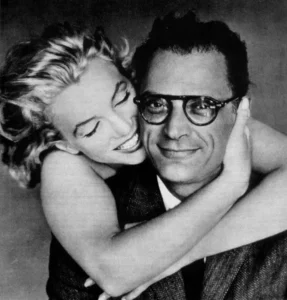 On this day, October 17, in 1915, playwright Arthur Miller was born in New York City. Author of Death of a Salesman, The Crucible, All My Sons and many other well known staples of the American theater, he also was embroiled in the anti-Communist blacklisting of Hollywood in the 1950s, was married to Marilyn Monroe from 1956 to 1961. He wrote the 1961 screenplay of The Misfits, which was the final film performance for both Monroe and Clark Gable). 
He is the father-in-law of actor Daniel Day-Lewis. Winner of multiple Tony and Emmy Awards, and a Pulitzer Prize for Drama, he died in 2005 at age 89.
---
Terry McMillan – October 18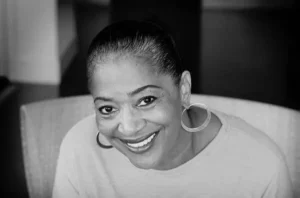 On this day, October 18, in 1951, Terry McMillan was born in Port Huron, Michigan, the oldest of five children. Her love for words was fostered as a teenager while working at her local library, where she could escape her loving but loud working class, single parent family. Her books (and for many, their corresponding movies) have come to epitomize strong, spirited African American women.
Among her books are Waiting to Exhale, How Stella Got Her Groove Back, A Day Late and a Dollar Short and Getting to Happy, to name a few. Today, she turns 72.
---
Philip Pullman – October 19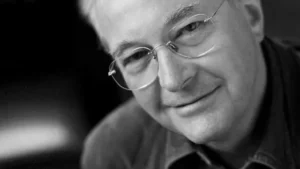 On this day, October 19, in 1946, Philip Pullman was born in Norwich, Norfolk, England. Author of numerous works, most notably the popular His Dark Materials trilogy (The Golden Compass, The Subtle Knife, The Amber Spyglass), he lost his Air Force pilot father at age 7. A few years later he discovered comic books (superheroes, like he imagined his father had been), and then Milton's Paradise Lost, which was to influence him greatly. 
He has been teaching and writing since 1970; in 2004 he was awarded a CBE (Commander of the Most Excellent Order of the British Empire), 2013 was elected President of the prestigious Society of Authors and was knighted in 2019. Today, he turns 77.
---
Viggo Mortensen – October 20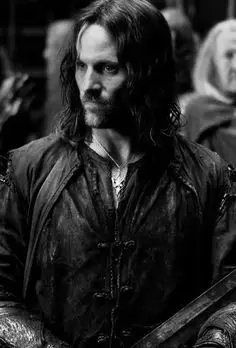 On this day, October 20, in 1958, actor Viggo Mortensen was born in New York City. Although we could press the literary connection by pointing out that he is a published poet (and in 2002 he founded Perceval Press to publish both his works and the works of little-known artists and authors), we are really celebrating his birthday.
Among many other notable roles, he stepped in last minute to play Aragorn in Peter Jackson's adaptation of Tolkien's Lord of the Rings trilogy, during which he:  chipped a tooth while filming and wanted to superglue it back in so they could keep shooting, deflected a live dagger in a memorable fight scene, campaigned to have Aragorn speak more Elvish in the films, and adopted the two horses he rode in the films because he had bonded with them… Today, he turns 65.
---
Ursula K. Le Guin – October 21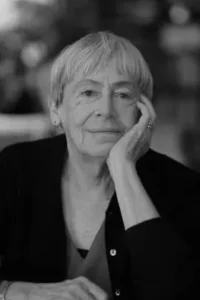 On this day, October 21, in 1929, Ursula K. Le Guin was born in Berkeley, California. Having won multiple Hugo, Nebula, Locus and World Fantasy Awards, she can be credited with being one of the most popular fantasy authors of all time, influencing many other authors such as Jo Walton, Salmon Rushdie, Iain Brooks, David Mitchell and Neil Gaiman. 
She was named one of only eight Gandalf Grand Masters for her lifetime achievement in fantasy writing by the World Science Fiction Society, and in 2000 she was declared a "living legend" by the Library of Congress; in 2014, she was awarded the National Book Foundation Medal for Distinguished Contribution to American Letters. She died in 2018 at age 88. 
---
Doris Lessing – October 22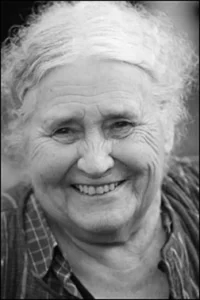 On this day, October 22, in 1919, Doris Lessing was born in Kermanshah, Iran (her father was in banking); when she was six, her family moved to South Africa. An activist as well as writer, she settled in London after being banned in South African and Rhodesia (now Zimbabwe) due to her vocal condemnation of apartheid. 
One of the few writers who moved from political then literary then science fiction, she declined a damehood (female knighthood) but was named a British Companion of Honour in 1999, and in 2007 was awarded a Nobel Prize in Literature. She died in 2013 at the age of 94.
Other LitStack Resources
Be sure to look at other Author Birthdays, a weekly feature on LitStack from contributing writer Sharon Browning, and be sure and support independent bookstores – buy a book today at LitStack Bookshop, with tons of author birthday titles on our list of Sharon's Birthday Picks.
As a Bookshop, Amazon affiliate, LitStack may earn a commission at no cost to you when you purchase products through our affiliate links.