Fantasy Books We'd Loved to See on Film
The Priory of the Orange Tree by Samantha Shannon
What's it about?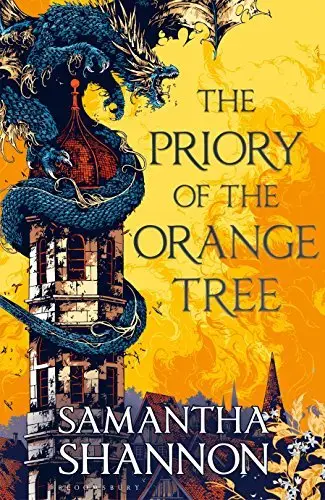 A world divided. A queendom without an heir. An ancient enemy awakens.
The House of Berethnet has ruled Inys for a thousand years. Still unwed, Queen Sabran the Ninth must conceive a daughter to protect her realm from destruction – but assassins are getting closer to her door.
Ead Duryan is an outsider at court. Though she has risen to the position of lady-in-waiting, she is loyal to a hidden society of mages. Ead keeps a watchful eye on Sabran, secretly protecting her with forbidden magic.
Across the dark sea, Tané has trained to be a dragonrider since she was a child, but is forced to make a choice that could see her life unravel.
Meanwhile, the divided East and West refuse to parley, and forces of chaos are rising from their sleep.
Why would it look good on film?
Fantasy is a deep genre, so beholden to vivid imagination and the skill to put a strong foundation under it. This book does both. It also deftly balances familiar tropes with fresh insights, lacing it all with a hint of our own world. It is an immensely satisfying read and would make an engaging, dynamic film. Take our money. We're ready to see it on the big screen!