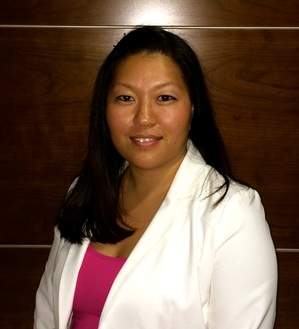 Kimberly Brower represents a wide range of authors, particularly those who write contemporary romance, women's fiction, thrillers and young adult. Her clients are New York Times, Wall Street Journal, USA Today and Amazon best selling authors, who are both traditionally and self published. Although she loves all things romance, she is also searching for books that are different and will surprise her, with empathetic characters and compelling stories.
She is interested in both commercial and upmarket fiction, with an emphasis in contemporary romance, women's fiction, thrillers and YA.
Kimberly graduated with a business degree from California State University, Northridge and a law degree from Loyola Law School, Los Angeles. She is originally from New Jersey, but is happy to be back on the east coast, living in New York City. 
She joined the Rebecca Friedman Literary Agency in 2014.
LS: Kimberly, thank you so much for stopping by to chat with us. We're so happy to have you here. In reading your bio, I noticed you came from a business and law background. How did you transition from those fields into publishing, particularly into agenting?

I've always been an avid reader, but a few years ago, I found myself with a lot of free time enabling me to read a lot more. After meeting a few authors, I started editing a bit, which is how I met Rebecca. The rest is history.
LS: So much of what we read, especially when we are young, impacts our literary interests when we get older. What book from your childhood informed your reading habits today? What was the one book that you remember most vividly?
You're only asking for one, but I'm going to defy you and mention a few from my childhood. My first taste of binge reading was The Babysitter's Club books by Ann M. Martin. I think I read every single book in that series, including the Super Specials. Beyond that I vividly remember reading Blubber by Judy Blume and I still to this day remember parts of that book. And finally the one book from middle school that made an impact on me when I was little was The Westing Game by Ellen Raskin. I re-read that book quite a bit.
LS: You represent some remarkable authors. What made your clients stand out from the hundreds of others that queried you? Did you instantly fall in love with their manuscripts?

My clients are awesome and I'm very proud of each and every one of them. As such I signed them all for very different reasons. Some I loved their story concept and pitch. Others I loved their voice and writing. And some just showed so much determination and tenacity that I couldn't say no. I wish I could tell you and everyone what the magic answer is, but the truth is it ultimately came down to the story and the writing.
LS: As someone whose career is focused on great stories, are you ever able to read a book for pleasure without editing it?
 Yes, but it is a very rare feat. I try to read for pleasure on my subway rides, when I'm waiting on line at Whole Foods and when I'm winding down for the night. However, when I'm reading for pleasure, I am able to completely shut off the editing part of my brain and simply enjoy the book. Although I will say I am pickier about what books I read for pleasure. 
LS: Publishing has changed so much just in the past five years with the ease of book distribution and the influx of independent authors emerging, seemingly, every week. How has this impacted your role as an agent? 
I don't think it really has impacted me personally and what I do as an agent. However, I do think a lot of authors have been impacted by it. There is a lot of supply but not as much demand.
LS: Where do you believe the book industry is headed in terms of independent vs traditionally published authors? 
I think there is room for everyone. People aren't going to stop reading – they'll always want good books whether they are self-published or traditionally published.
LS: Has the shift in the industry changed who you will and won't represent?  
Not really, no. But when deciding who to represent I do always ask what the author is looking for from me as an agent, which is important for an author to know.
LS: What's the best advice you can give to a new writer wanting to be published or a self-published author wanting to transition into traditional publishing?
Don't be afraid, if you want something, put yourself out there and do it. Send the query. Press Publish. Don't let fear of rejection hold you back.
LS: How does Rebecca Friedman Literary differ from other agencies? 
We are a boutique agency and each agent really is the one-stop-shop for the client. Personally, I am an editorial agent and am very invested in everything my author is doing. I genuinely care about my clients and want to see my authors achieve their goals.
LS: What are you reading right now?

Another loaded question from you. Besides what I am reading for work, I just finished reading Paper Princess by Erin Watt and To All the Boys  I've Loved Before by Jenny Han (can you see I'm on a YA kick). But I was recently sent The Widow by Fiona Barton and the Captive Prince Trilogy by C.S. Pacat that I'm excited to dive into.
LS: What type of book would you love to represent if it made its way into your Inbox?

I don't specialize in a specific genre, although I do represent a lot of romance authors. But I'd love a really good women's fiction that doesn't deal with cancer (sore subject for me) or a psychological thriller that will leave me at the edge of my seat. Other than that I am open to contemporary romance and YA of all genres.