Kimberly Witherspoon, at age 26, founded her own literary agency, which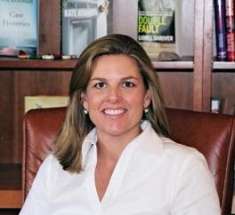 quickly became one of the most prestigious and successful agencies in Manhattan, with clients who are frequently published around the world. Over the past 15 years, she has represented critically acclaimed and bestselling authors of both fiction and nonfiction, including: Kate Atkinson, Anthony Bourdain, Carol Cassella, David Chang, Susan Cheever, Cindy Crawford, Gabrielle Hamilton, Eloisa James, Lloyd Jones, Neil Jordan, Lesley Kagen, Sophie Kinsella, Richard Marcinko, Peter Meehan, Julie Orringer, Carly Phillips, Arundhati Roy, Lionel Shriver, Lalita Tademy, David Vann and Rebecca Wells. She graduated from Brown University in 1984 with a BA in International Relations. She is a founding board member of The Bronx Academy of Letters, a member of the Authors Guild and the editor of two anthologies, including: Don't Try This at Home: Culinary Catastrophes From the World's Greatest Chefs.​
LS: What sparked your interest, initially, to take a position in publishing? Did it begin with a love of books? 
Of course!  I've always loved books and reading and writers, so publishing felt like a natural career for me.  I was drawn to the world of agenting because I get to be an advocate for authors I love.  Being an agent allows me to work not only on all types of books, but in all the different aspects of publishing—digital, publicity, editorial…
LS: What books that you read as a child left an indelible mark on you?
To Kill a Mockingbird
LS: Would you consider yourself an editorial agent? If so, what is that process like, particularly when you're working with a debut writer?
I would consider myself an editorial agent, and I work very closely with my clients and their manuscripts.  When I am taking on a debut novelist it's really important to me that their manuscript be the best that it can, and that the writer is happy and confident with their work.  When I sign a debut writer, I will have editorial conversations with them, write editorial letters, and even dig in and give them line edits.
LS: Has the shift in media impacted how books are marketed, particularly with the popularity of blogs? What do you think this means for the future of book promotion?
There are more opportunities for a book to be reviewed nowadays with blogs and online literary journals, which is great.  The future of book marketing, I think, is for the publisher to really know their markets and the data behind them, the reviews and blogs readers of certain books, authors, and genres pay close attention to, what people are buying and why and how.  Publishers will be able to target readers with books they are already likely to buy, and hopefully open them up to new authors and genres that way.
LS: How do you think InkWell Management differs from other agencies?
InkWell is a very collaborative agency, and we really take pride in working together in a collegial atmosphere.  We read each other's manuscripts, help each other brainstorm, and are very supportive of one another and the agency's clients.  We also have an in-house publicist and an in-house editor to help make the publications of our clients books as strong as possible.
LS: What should querying writers expect from the relationship with their agent and what should these writers ask prior to signing? 
The most important thing is to have an agent who both loves your work and knows who else will.  The most effective agents are ones who feel a strong connection to the material they work with and really believe in their writers.  Your agent should have faith in your writing and your book, because then they won't give up in trying to find it the perfect home.  To that end, I'd recommend that new writers ask prospective agents about their vision for the book, who'd they'd submit it to, which publisher they think would be ideal.
LS: I don't think we can say that a "perfect query" exists. However, there are elements that certainly make a query strong. What should a strong query contain in order to grab your attention?
It should be on the shorter side, and it should grab my attention.  I want to see a bit about the plot of the book, maybe some writerly influences and potential comparative titles, and I want to see your writing credits.  It's also helpful if you include the opening chapters in the body of your email so I can see a sample of your writing.  Good writing and an interesting story will grab my attention!
LS:  Traditional publishing models are changing, particularly how books are distributed, (Self-publishing and the e-book). What are your thoughts on the future of publishing?
I'm excited by the future of publishing because there are more avenues for writers to get their work into the hands of readers than ever!  People will always read, and they're reading now more than ever.  Again, I believe the future of selling books will be to target readers, so I think that will mean publishers will become more streamlined centering around what they know, as well as the growth of small, independent, start-up presses which will publish books to under-served niches.  I'm excited to see how creative these publishers become in attracting readers, publicizing their authors, and innovating in the digital space.
LS:  If you would, please tell us about your involvement with the Bronx Academy of Letters and what prompted you to join its board.
I feel very passionately about literacy and education, and I just wanted to get involved in a very hands on way.  But really, it's because the kids are so great and smart!
LS: Can you finish this sentence for us? "It would be my dream to represent the next__________."
Harper Lee.
Thanks so much, Kim for chatting with us!