The Witch and the Tsar, Baba Yaga is a champion and savior to her people and her land.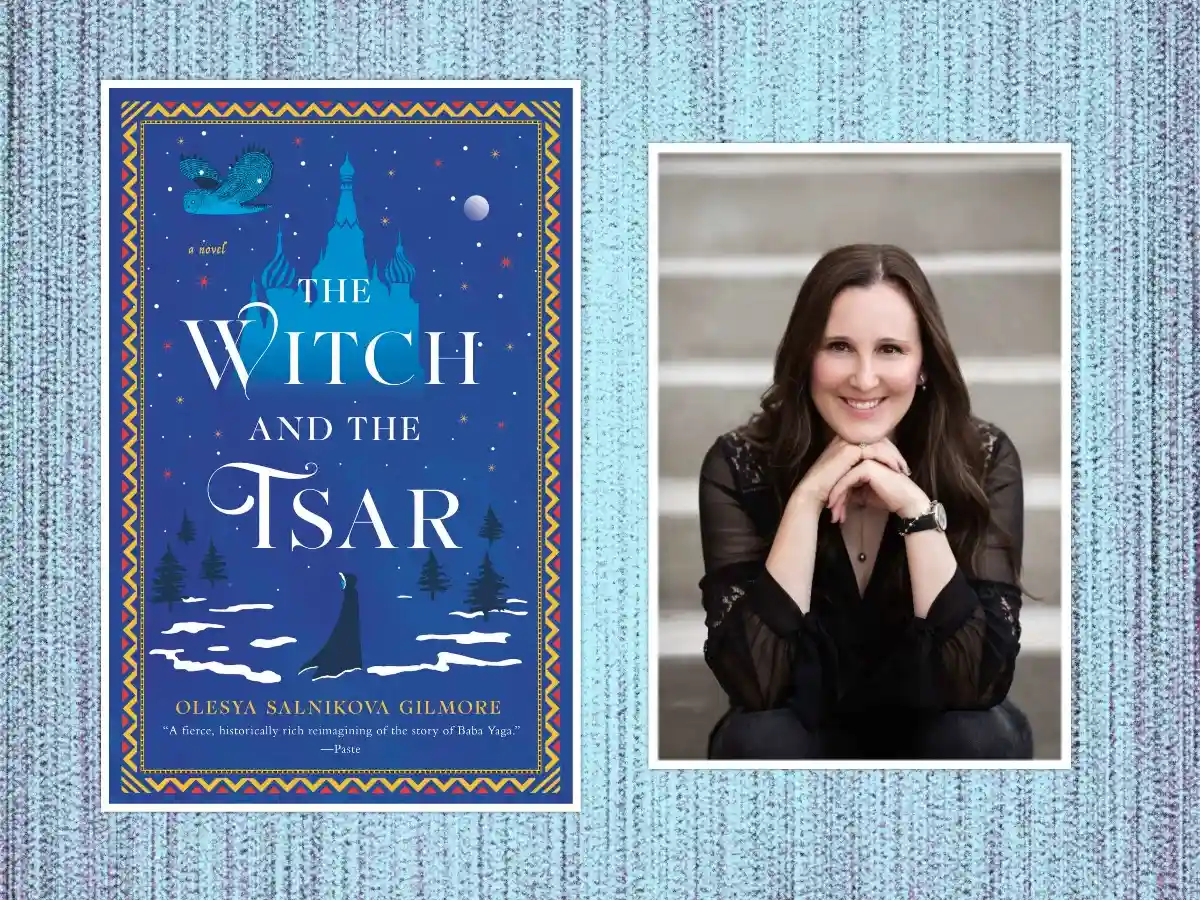 In this Review of The Witch and the Tsar
The Witch And The Tsar – A Long Wait For The Trade Paperback
Nearly a year after its debut, Ace Books is set to release the trade paperback of Olesya Salnikova Gilmore's The Witch and the Tsar, a subversive blend of Slavic folklore and the destructive reign of Tsar Ivan the Terrible as told from the magical perspective of Baba Yaga.
Publisher Ace Books
Trade Paperback Publishing Date August 22, 2023
ISBN 9780593546987
From Solitude To Savior
Gilmore weaves a lyrical tale in her debut about an idealized, younger, beautiful version of the legendary witch known by Slavic tradition as Baba Yaga. But in this tale, there is no child-eating and the witch doesn't fly through the darkness on her mortar and pestle. Here, she becomes champion of the story, and savior to those she loves–her people and her land, when the reign of Tsar Ivan the Terrible ravages their world. But lying beneath the surface of the Tsar's ill-intent are the maniacal gods with sights set on the hearts of all men.
Yaga prefers a solitary existence, one that keeps her supernatural identity and perpetually broken heart safe from the touch of mortals. It's only when those in need seek healing that her solitude is fractured and it's these small exchanges that leads to rumor and gossip about her cruelty and "wicked spells," though these accusations come from the congregants of the "new" religion, Christianity, who are convinced only witches would choose to live in seclusion. But Yaga's life is not one solely spent alone. There are her companions: Noch, her independent, wise owl; Dyen, her looming and protective wolf; and Little Hen, the hut that stands on chicken legs and is more pet than place.
There is also her childhood friend Anastasia who is married to the tsar and who suffers from an illness no one can cure. It becomes Yaga's fate to leave the quiet of her woods to protect her friend and the land they both love.
But as Yaga moves across the country, witnessing "a sixteenth century Russia on the brink of chaos," she discovers Ivan growing more tyrannical and she comes to believe the tsaritsa is being drugged by an unknown enemy. But are the culprits the same creatures she shares her magical DNA with? The same gods that may be responsible for the shift in Ivan's personality from ruler to tyrant?
A Stunning Debut
Born in Russia, Gilmore surrounds the narrative of her debut in a rich Russian atmosphere, describing the Eastern European country with love and care, pulling readers into the Baroque architecture of old Moscow and the frigid solitude of war-ravaged trenches. And the love for history and country that seems so necessary to Gilmore's story, lends itself to the reimagined presence that is Yaga. Here, she is half-goddess, half-mortal with a compassion and empathy that was vacant in the creature of folklore.
Friends And Enemies
The choices Yaga makes, and the agency it takes to leave her woods to care for Anastasia in Moscow, offers readers a first-hand view of the subversive nature necessary to enact change, even if the notion seems daunting. Gilmore expresses the empowerment necessary to leave what is comfortable, what is known, for the purpose of sacrifice. But moving from the woods and settling into Anastasia's world, opens Yaga up to a litany of knowledge she never believed she'd witness, and the dangers held in each.
Moscow and the tsar's world is one of chaos and excess, and Ivan's descent into madness is perplexing, but Yaga is clever, her instinct sharp. If anyone can rescue her friend and country, it's the supremely realized half-god/half-mortal witch.
Love And Friendship
Along with her companions and the tsaritsa, Yaga finds love–something she never expected.This, however, is no Harlequin romance, no bodice-ripping ideal meant to stimulate. The mortal warrior Vasily Alekseyevich Adashev and Yaga's affair is a slow-burn love born from respect, from honor that depicts the equality of strength in their partnership. Yaga is no winsome damsel and Vasily's masculinity isn't toxic. They are measured and secure in their individual endeavors and the life they want to build together despite the obstacles between them.
Elegant Subversion
Gilmore's story is one that evokes the mythical past and marries it with an alternative history that tantalizes and entertains, but among the lush landscapes, found family and dangerous magic, there is her beautiful prose:
I learned to listen to the natural world around me, not only to the sky, the trees, the waters, the very air, but also to myself.
Though elegantly realized with vivid language, Yaga's story is one that touches on the tenets so vital to many lost in their own hidden woods; where seclusion and subversion seem a perfect distraction from the world. When the noise of battle becomes too loud and the war threatens to never end, the strongest spells can be cast from within. We need only to listen to ourselves.
Praise For The Witch And The Tsar
"Gilmore's immersive prose steeps readers in this wonderfully epic folktale full of magic and myth."—Library Journal (starred review)
"This epic tale brings both history and folklore to vivid life. It's a fresh, exciting take sure to capture fans of Madeline Miller's Circe and Jennifer Saint's Ariadne."—Publishers Weekly
"A fierce, historically rich reimagining of the story of Baba Yaga.. full of complicated, three-dimensional women."—Paste Magazine
"In the vein of Madeline Miller's Circe…The Witch and the Tsar incorporates impressive world-building…this deep-dive into Russian history and folklore presents a rich cultural panorama."—Historical Novel Society
"This is a feminist retelling of Yaga, deconstructing the conventional stories around the figure and exposing the ostracised wise woman behind them. Gilmore sets out to do for Baba Yaga what Miller did for Circe, Saint for Ariadne, North for Penelope…and achieves it beautifully…[A] rich and heady blend of historical fiction and mythological retelling."—The Fantasy Hive
"A beautiful combination of pre-Christian mythology and historical figures from mid-1500s Russia. Readers looking to discover a new Baba Yaga will enjoy The Witch and the Tsar."—Manhattan Book Review
About Olesya Salnikova Gilmore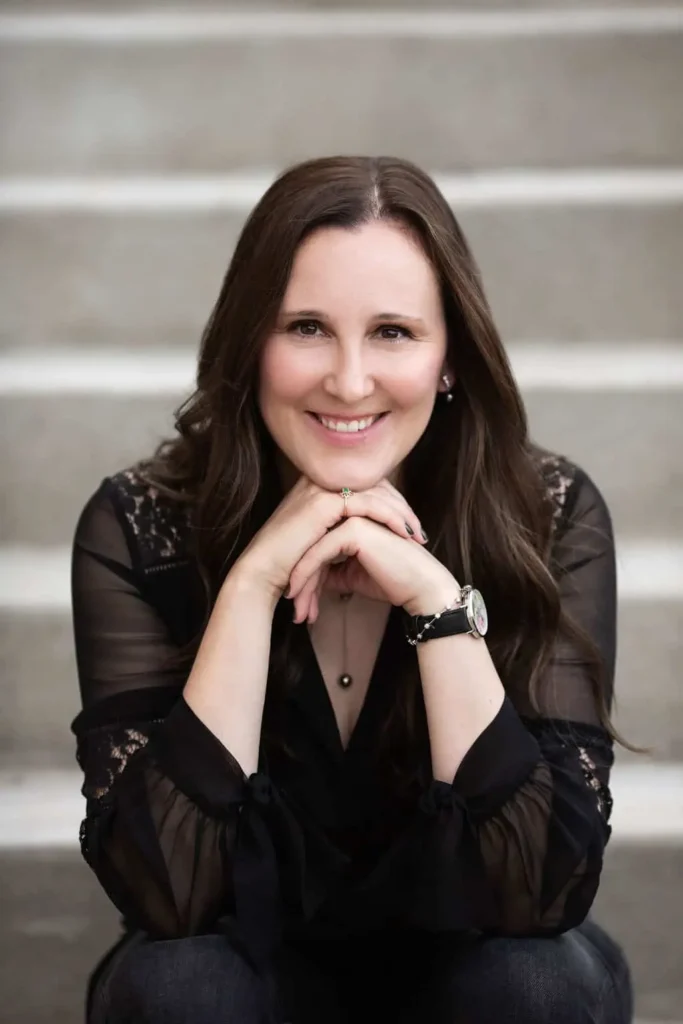 Olesya Salnikova Gilmore was born in Moscow, Russia, raised in the US, and graduated from Pepperdine University with a BA in English / political science, and from Northwestern University School of Law with a JD. She practiced litigation at a large law firm for several years before pursuing her dream of becoming an author. She is happiest writing historical fiction and fantasy inspired by Eastern European folklore. She lives in a wooded lakeside suburb of Chicago with her husband and daughter. The Witch and the Tsar is her debut novel.
You can find and follow Olesya Salnikova Gilmore on her website, Facebook, Instagram, and Pinterest.
Other LitStack Resources
Be sure and check out other LitStack Reviews that provide in-depth critical examination of books you should read, then hop over to other exciting and eclectic LitStack articles written by Tee Tate.
As a Bookshop affiliate, LitStack may earn a commission at no cost to you when you purchase products through our affiliate links.
Subscribe to our Newsletter